This group is for friends and
families to post the names and pictures of Care 2 Members that have passed away. To remember least time forgets....
In Memory Of OUR FRIENDS of CARE 2 Who Have Passed Away.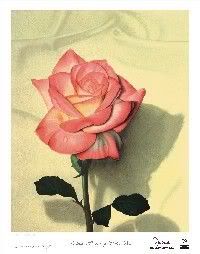 A Sioux Prayer
Translated by Chief Yellow Lark - 1887
Oh, Great Spirit, whose voice I hear in the winds
Whose breath gives life to the world, hear me
I come to you as one of your many children
I am small and weak
I need your strength and wisdom

May I walk in beauty
Make my eyes ever behold the red and purple sunset.
Make my hands respect the things you have made
And my ears sharp to your voice.
Make me wise so that I may know the things you have taught your children.

The lessons you have written in every leaf and rock
Make me strong--------!
Not to be superior to my brothers, but to fight my greatest enemy....myself

Make me ever ready to come to you with straight eyes,
So that when life fades as the fading sunset,
May my spirit come to you without shame.
1 month ago (42 replies)
Last reply by Dandelion :
BUCHAN (David John ): You left this earth in the whisper of the night, leaving us with a heavy hole in our hearts and minds. We hope you are now happy and free. Love Tina, Letitia (daughter), Michael and Tippi (grand daughter),...
more»
4 years ago (4 replies)
Last reply by Vinnie :
I was finally able to Flag this jerk. He/she should be gone soon. ...
more»
4 years ago (5 replies)
Last reply by Vinnie :
Altho I din't know them personally, I mourn their loss too. If they were here then I know they were good people. I do remember Trevor. I sent him some green stars. So young, so sad. Peace out. ...
more»
Host have not shared any Shares with this group.
Feeds from the Web
There are currently no feeds available.
Host Announcements
There are no host announcements.
No group connections were found