"Spells are not about turning
people into frogs or granting wishes. A spell is a set of actions and prayers that you do and say in order to ask for divine help with some particular aspect of your life." BLESSED BE!
2008 Wiccan Calendar


Pagans and Wiccans love to celebrate, and as the Wheel of the Year turns, a number of milestones are reached. Each is a time for gathering together with friends and family, working on our spiritual development, and feasting and merrymaking! The following is a list of dates for 2008, as well as resources for celebration in both the Northern and Southern Hemispheres.




January
8: New moon at 6:37 am
22: Full moon (Cold Moon) at 8:35 am
30: Birthday of Z Budapest, founder of Dianic Wicca
February
2: Imbolc
2: Lammas or Lughnasadh (Southern Hemisphere)
4: New moon at 10:44 pm
7: Annular solar eclipse
12: Death of Gerald Gardner in 1964
15 - 18: PantheaCon (San Jose, CA)
20: Full moon (Quickening Moon) at 10:30 pm
21: Total lunar eclipse
March
7: New moon at 12:14 pm
20: Ostara
20: Mabon (Southern Hemisphere)
21: Full moon (Storm Moon) at 2:40 pm
28: Death of author Scott Cunningham in 1993
April
5: New moon at 11:55 pm
20: Full moon (Wind Moon) at 6:25 am
22: Earth Day
25 - 27: Beltane Festival
May
1: Beltane
1: Samhain (Southern Hemisphere)
2 - 4: May Moon Beltaine Festival (Newport News, VA)
5: New moon at 8:18 am
19: Full moon (Flower Moon)at 10:11 pm
June
1: England's Witchcraft Act of 1563 goes into effect
3: New moon at 3:22
13: Birthday of Gerald Gardner in 1884
15: Father's Day
15 - 22: Pagan Spirit Gathering (Southeastern OH)
18: Full moon (Strong Sun Moon) at 1:30 pm
20: Litha
20: Yule (Southern Hemisphere)
22: England's last Witchcraft Law is repealed in 1951
27: Birthday of author Scott Cunningham in 1956
July
2: New moon at 10:18 pm
4: Independence Day
18: Full moon (Blessing Moon) at 3:59 am
19: Rebecca Nurse is hanged in Salem, Massachusetts in 1692
30 - Aug. 3: Wisteria Cornstalk Festival (Southeastern OH)
August
1: Lammas or Lughnasadh
1: Imbolc (Southern Hemisphere)
1: New moon at 6:12 am
1: Total solar eclipse
1 - 2: Shreveport Pagan Pride Day (Shreveport, LA)
14 - 17: Merry Meet 2008 (Cherry Valley, CA)
16: Full Moon (Corn Moon) at 5:16 pm
16: Partial lunar eclipse
30: New moon at 3:58 pm
31: Birthday of author Raymond Buckland
SeptemberOctober
1: Birthday of Isaac Bonewits, founder of Ár nDraíocht Féin
14: Full moon (Blood Moon) at 4:02 pm
16 - 19: Wisteria Autumn Fires Festival (Southeastern OH)
28: New moon at 7:14 pm
31: Samhain
31: Beltane (Southern Hemisphere)
November
2: Birthday of Wiccan author Sirona Knight
14: Full moon (Mourning Moon) at 1:17 am)
27: New moon at 11:54 am
December
12: Full moon (Long Nights Moon) at 11:37
21: Winter Solstice or Yule
21: Litha (Southern Hemisphere)
27: New moon at 7:22 am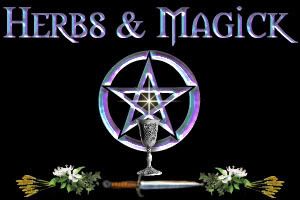 HERBAL REDES
What can kill, can cure.
More in the garden grows, than the witch knows.
Sell your coat, and bye betony.
No ear hath heard, no tongue can tell, the virtue
Trefoil, vervain, st. John's wort, dill, hinder witches of all their will.
Where rosemary grows, the misses is master.
Faerie-folk , are in the oaks.
Sow fennel, sow sorrow.
Only the wicked grow parsley.
Plant your sage and rue together, the sage will grow in any weather.
Snakes will not go, where geraniums grow.
Where the yarrow grows, there is one who knows.
If ye would herbal magic make, be sure the spell in rhyme be spoke.
Woe to the lad without a rowan-tree god.(amulet)
Rowan tree and red thread, put the witches to their speed.
Eat an apple going to bed, make the doctor beg his bread.
The fair maid who, the first of may goes to the fields at break of day,
and washes in dew from the hawthorn tree will ever after handsome be.
Plant not a cypress vine, unless it bring death to thine.
Beware the oak, it draws the stroke.
Avoid the ash, it counts the flash.
Creep under the thorn, it will save you from harm.
An apple a day keeps the doctor away.
Flowers out of season, sorrow without reason.
He would life aye, must eat sage in may.
One to rot, one to grow, one for the pigeon and one for the crow.
St. john's wort and cyclamen in your bed-chamber keep,
for evil spells and witcheries, to guard you in your sleep.
I borage give courage.
No mistletoe, no luck.
Be silent as the sacred oak!
7 years ago
(35 replies)
|
BURNING
Last reply by maria thetess :
Greetings everyone   I am Walelu Moss, thanks for...
more»
7 years ago
(14 replies)
|
COOL
Last reply by Mels :
These are excellent thank you! ...
more»
7 years ago
(13 replies)
|
COOL
Last reply by chantal :
I need extra prayers as well to give the people i love the strenght to move on. As well as to the person that is in the hospital. My boyfriends gramma is in the hospital at the age of 97 due to strokes and it doesn't look good....
more»
Members have not shared any Shares with this group.
Use this tag
*group:Magick08*
to contribute!
Host have not shared any Shares with this group.
Host Announcements
There are no host announcements.
No group connections were found