This is our place to discuss
our feline friends. Tell us about your cat or ask any questions you might have. Offer any good tips you have for taking care of our felines. Please keep it friendly.
H
ello

Welcome to our Cat Lovers Group!

I am your host and the group owner; Donna-aka-Screamingbelle
If you love cats, you've come to the right spot! This is the place for all of us cat lovers to share our experiences, and our love for cats.
We lift each other up ... we share our laughs, and our tears, and provide comfort and understanding when we have a sick kitty, or lose a beloved furbaby.
We ask you to share tips, nice stories, photos, cartoons, jokes, poems, and fun things you've experienced with your cats. Tell us all about your cats! We love good stories here!
Also, we're not veterinarians, but we will try to answer any questions from our own personal experiences. We can offer personal advice regarding feline behavior, nutrition, and disease.

Policies of the Cat Lovers Board:

It is our goal to have a positive, friendly, helpful board.
We have zero tolerance for:

* Stories about cat mutilation or killing.

* Animal cruelty stories.

* Petitions of any kind (use a petition site).

* Solicitation of any kind here is prohibited.

* Please do not post shares or blogs.

* Please do not promote your other groups or web sites here.

* We do not find homes for your unwanted cats.

* No adoptions or cross posting -
Adopting cats on the internet can lead to unspeakable cruelty. We do NOT know the people over the internet. Check your Vet Offices for a possible home.

Cat declawing is widely considered to be barbaric mutilation. It is illegal in many European countries. You may ask for information regarding alternatives, but our position is not open to debate.
Please click on here to read how barbaric declawing is.

Please abide by our policies so we all have great experiences here.


New member?

Please click on this friendly crowd ...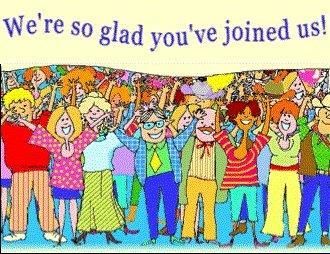 ...to introduce yourself at our Welcome thread
1314 new members this week
No group connections were found