An approximate of 27 Million
Slaves exist in the World today. Modern Slavery crosses All Continents and Has Many Faces. This is a Group Rising Awareness and Promoting Actions to Fight Human Trafficking. Join our Cause!
HUMAN TRAFFICKING
is
MODERN SLAVERY

Slavery never really ceased to exist. Right now, millions of people are enslaved around the world, all of them forced to perform a wide variety of activities against their will. From crops and produce workers, to children working in sweatshops, to women exploited in brothels, slavery is everywhere.

We wanted to make of this Group a place in Care2 where we:
-Learn about Human Trafficking.-Take actions to fight and prevent Human Trafficking.-Promote and support the new abolitionism movement to erradicate Human Trafficking once and for all.-Promote and support the different campaings fighting Human Trafficking around the world.-Promote the slavery-free and fair trade alternatives for caring consumers.
We proudly support:


Human Trafficking in Numbers: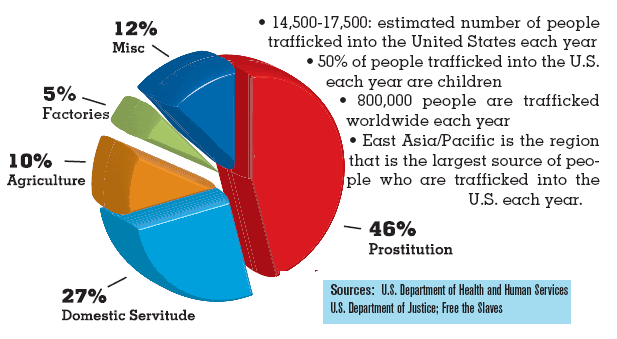 Join us on Facebook





Members have not shared any Shares with this group.
Use this tag
*group:dmrv*
to contribute!
Host have not shared any Shares with this group.
Feeds from the Web
There are currently no feeds available.
No group connections were found