Empathy Action will attempt to guide activism along a natural path. The activist struggle is not always happy, but it is always compassionate. We will reach out and embrace society with causes that fit the empathic model--without compromise.
Members: 271 Code of Conduct
Visibility: open
Membership: open
Group Email: empathy@groups.care2.com

Empathy continues:
This group had a long and sometimes contentious history. Over several years, it hashed out all the topics surrounding empathy, the neurology of emotional communication, and helped define empathy as health.
I had hoped to convert the forward motion of the group into an action research group to fit the activist nature of Care2, but that was not to happen. With our achievement--which was difficult-- we retired.
The empathy action group is not going into action but becoming a reference model for the debate, especially the neurological debate -- which is over, I hope.
Even with universal knowledge of empathy, there is no guarentee that empathy will overturn hate. Hate will be here for a while longer because there is a mechanism in our society that exists in a minority population which defeats emapthy. Here this is described as anti-emapthy, and is the direct result disorders that prevent the empthic neurons from working correctly, if they exist at all in those types of people.
I see the best definition of this reversal in society in a wiki-developed concept called
instruction creep.
It is an advance version of "Murphy's Law," that the best-intentioned guidelines are going to be perverted into a tool for sadism and hate.
The challange for society, I believe, is to carefully identify this process (while rewriting the
creep page
as it, itself, has been likewise perverted!) Then we somehow have to act on it to keep society evolving instead of regressing into its mode of hatred that has plagued it for tens of thousands of years.
The good news is that while anti-empathy has a neurological basis, it is not a behavior. Empathy ideas parallel a religious concept that evil is not an entity unto itself, but simply a lack of good (John the Scot). Anti-empathic behaviors may be linked to neurological dysfunction, but they are really a product of problems in society resulting from previous anti-empathic situations.
The underlying neurology is NOT the behavior; if those suffering from empathy-loss are treated well and given all the things they need, they will not need to do things that are anti-empathic to get resources.
Here-in lies another religious concept:
Forgiveness.


Short cut to group discussion

This group is now more that two years old, and has seen radical mental growth; we have fleshed out the most important issue of all human issues: empathy.

After two years, I think the most important lesson from our learning is to focus on emotional communication as the tool of change, and leave behind most of the thought, because thought is not necessarily feeling.

It has been a great two years. I have reactivated nearly all of the threads and the discussions are some of the most valuable in the world.




Empathy Model Wiki Page
Template for Empathy Action as a form of Action Research
I have set up a Wiki page at
Wikiversity.org / Empathy_Model
to support the Action ideas. Anyone can work on articles there using the site freely and without registering.
This has been hard work for me lately, as I also have been writing about the present economic crisis, as I have been predicting it as it is happening since 2002 -- when detected a bubble, this time real estate, and I removed my retirement accounts from the stock market.
I have created this Wiki for discussing empathy action topics, and also for Care2 members (and others) to create their own homepages in an unrestricted environment. It is built from the Mediawiki which is the software of the Wikipedia.
It is a very "sparse" system, but it is free and ours. It structures documents so that they can be quickly read and used. Here is the URL: http://en.wikiversity.org/wiki/Empathy_Model
If you register, you can set up a home page that can include all the "bells and whistles" of the Wikipedia, as it uses the same software. This includes picture galleries, and of course it will be free of all the problems we are seeing here in Care2.
You can log on and create articles or edit them, and also register for your own home page. You can build galleries, etc
I will be building a new more appropriate skin for it, and also using it for the text that I hope will guide it.
Ultimately I would like to call it
"Emotional Communication"
as that is what empathy really is, as
empathy is about the connections between us, even inside our own thoughts.
Our Articles
Empathy writing
This paper inspired me to start this group. I built the paper mostly from the writing of empathy researchers such as Azar Nafisi. She wrote "
No amount of political correctness can make us empathize with 'a child left orphaned .. Only curiosity about the fate of others, the ability to put ourselves in their shoes, and the will to enter their world through the magic of imagination, creates this shock of recognition."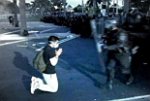 Why empathy is radical
Empathy is no longer opinion; it is well-supported scientific fact. The scientific knowledge of empathy has grown quickly and continues to grow. It is radical.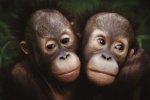 Empathy gallery
Orangutans, elephants, whales and many other animals have human-level empathy: empathic neurons, the spindle and mirror cells. Whales have empathic neuron structures more sophisticated than humans have or any other animals.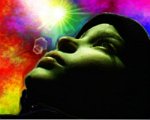 Ending animal testing: free technology
An important step towards universal empathy is the elimination of sadistic chemical testing on animals, called animal experimentation, by replacing, or "virutalizing," the testing process with computers and networks; this is often called bio-molecular testing. There is interest in this group to contribute towards this accomplishment. Important to converting testing to computers is the Linux operating system; Linux is the system behind the US government, or NOAA, weather forecasting system, and also the giant search engine, Google.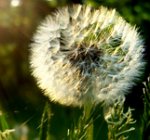 Empathy in education and therapy: My experiences
Within every child springs forth an effort to make the best of every day. Rogers says in his writing that every animal has this energy, and even every plant. Children naturally develop interest and responsibility, and that the children who are ultimately most successful, who have self-actualized the best, are the ones who develop their interests independently and from within, and do so at the earliest age.
Winning!! Protesting a rodeo within the Empathy Model
I had a recent positive experience protesting a rodeo in Connecticut, where I brought the animal lovers group to talk to the local cop, and we swayed the cop to our side because the rodeo bull riders had thrown stuff at us as they left the fair grounds. I strongly feel that because we associated criminal behavior with the hurting of young animals for sport that we permanently damaged the reputation of the Rodeo, thereby damaging its profit business model.
| | |
| --- | --- |
| Group Communication | |
Member Sharebook




( Use tag: *group:empathy* )

Jun 21
Blog: What we learned in the Empathy Action group
by John Bessa (1 comments | 0 discussions) — What we learned in the Empathy Group is that people who lack the necessary neurological constructs for collaboration will attempt control to gain resources because they cannot create them; they will also resort to endless strategies to take from ot... more

Dec 17
Message: Empathy Action group is finally here !!
by John Bessa (0 comments | 0 discussions) — \\nEmpathy Action Group (CLICK)\\r\\nI am forcing the change in the Empathy group; I have not done all the perpetration work that I hoped, but I can wait no longer.\\r\\nOur group has passed its second anniversary, and has experienced radical growth; we ha... more
more »
NEWEST MEMBERS
1 new members this week -
more »
MY NEWEST GROUP CONNECTIONS
MEMBERS NEAR YOU
Advertisement

Our sponsors help keep this site free!


Advertisement

Our sponsors help keep this site free!