Womens Experience of Negotiating the Family Law Systems in the Context of Domestic Violence

This research explored the experiences of

22 women as they navigated the family law
system following their separation from a
relationship in which they had experienced
domestic violence. The research highlights
the inadequacies of the current system
in protecting women and children from
abuse and makes recommendations for
legislative and other reforms.
To View the Detail and Outcome of the Study, Just Click the Title Link Above


START FIGHTING BACK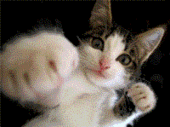 Although it is not manditory, YET, that those convicted of domestic violence sign a registy, YOU may submitt their name and offence for public viewing. Warn others out there to STAY AWAY from these violent offender. The process is simple, just follow the steps below.
Concerned about who you're in a relationship with and seeking information?
As a victim, do you feel you've received no justice through the criminal court system?
The Weaker Vessel is a private enterprise and being updated daily from public records. It provides a national comprehensive database of convicted domestic violence offenders and even those under orders of protection.
Stand up and be heard … Enter your abuser's information and picture in this national database and expose him … Make it harder for him to abuse or even kill someone else!
The Process is Simple…
~*~Send copies of criminal orders of protection and any police reports you have
~*~Send in his photograph
~*~Send in a $12 money order
Mail to…
The Weaker Vessel, Inc.
P.O. Box 2603
Gary, IN 46403



Finding Your Voice

by Amanda Elizabeth

At one time I was strong and confident. I heard my voice in a crowded room. I looked in the mirror and knew who was looking back at me. Small enjoyments made my life have meaning. I had direction and knew what pathway I was headed down. I had the ability to jump over obstacles that was on the pathway of life. I was able to see the beauty in the sunrise and rest at night when the sunset. Life was beautiful and the people around me filled my soul and spirit. I was content. I was a person with a voice.
At some point I lost my voice. I found that I no longer knew who I was and my soul was shattered. Sitting on the floor with my hands on my face while the tears fell I knew that an obstacle on the pathway of life had cause me to trip and fall. How? When? More importantly why?
How could someone with so much potential and strength become a victim of abuse? At what point did I lose focus on what was happening? How could I now identify myself as a victim of abuse? Where did my voice go? It can't just disappear in the middle of the night. A person doesn't have the ability to come and steal away what is so vital to survive. Apparently I was wrong.
The intent of my story is not to tell the details of what occurred. We all have read or heard these stories. A grab turns into pushing and pushing turns into chocking. Disapproving looks turn into comments and comments turn into verbal abuse. This is not about being his victim any longer. This is about healing what was damaged. This is about finding my voice.
Life is short and we are not guaranteed tomorrow. We only have today to make a difference and to find joy. I want to be able to lay my head down and night and know that I was loved, respected and safe.
The days on walking on the tight rope of chaos are over. It is time for me to take a stand and say "no more." Your insults will not be heard and you will not touch me because I won't be there. I have free will and I am saying good-bye. It isn't one incident that pushed me to stand up. It is all the incidents combined that have helped me stand up and walk away.
I can read all the self-help books and watch all the TV shows telling me the warning signs of abuse but if I don't have the strength to walk away then I might as well buy a new book and change the channel. It has to come from within. My inner voice kept telling me this is wrong and I deserved better. When he pushed me or slammed me with emotional abuse I did not cry because it hurt. I cried because I knew I didn't deserve this treatment. My soul was crying out for help. I wanted someone to ride up on the white horse and rescue me from all this pain. However, that day was never going to come. I was that white knight on the horse. I had the power the whole time to save myself. I was blinded through the tears and despair.
He knew one day I would find that strength and leave. He knew that it was in me the whole time. His controlling behavior and emotional abuse killed what he was able to see deep within me. As my strength grew so did the abuse.
I left. I cried. I played the "what if" games. I questioned if I made the right decision. I was lost without him. I was alone. I was shattered.
My soul once filled with happiness turned into fear and now was full of anger. How could this happen? Why didn't he love me? Unfortunately, I will never know. That is not my journey to find out why he did what he did. My journey is to find myself again, happiness when I am alone and my voice.
So this is my journey. To reach out to those who are in the same position that I was in not so long ago. I hear your voice and know why you cry after the fights. I understand the gut wrenching feeling when you are deciding to leave or just have left. I wish I could tell you that it is easy but it is not. Sometimes doing the right thing is not easy.
I can promise you that the pain will slowly ease off your wounded heart. You will be able to sleep at night. You can actually eat a meal. In time you will feel better. It is no longer about what could have been between you two. We both know it never would have changed. We have been through those fights one too many times and the result is always the same.
The advice I can offer is to talk. Talk to your friends, family and therapy. Talk and talk till you just can't talk any longer. You would be surprised that the support was there all along we just didn't see it through crying eyes.
I found my voice. He can't take it away any longer. I am a mother, a sister, a daughter, a friend and a good person. No one has the right to tell me I am not. If I refuse to listen no one has the right to touch me.
If you find yourself in this situation it is up to you to take a stand. I know that I am not alone in this journey of healing. It is important if you are reading this for you to know that you are not alone.


Members have not shared any Shares with this group.
Use this tag
*group:fightcdv*
to contribute!
Host have not shared any Shares with this group.
Feeds from the Web
FrankiesGirl6Yr - Latest Hubs
No group connections were found