« Back to announcements
HH Dalai Lama Desires to Step Down
03/15/11
HH The XIV the Dalai Lama has expressed hisd desire to step down as the Leader of The Tibetans in exile.
"
Turning down requests by his followers to continue, Tibetan spiritual leader the Dalai Lama on Monday formally conveyed to the Tibetan Parliament-in-Exile his decision to devolve 'political authority' to pave the way for putting in place a new democratic system to pursue the cause of Tibet.
In his message in Tibetan language read out by Penpa Tsering, Speaker of the Assembly of the Tibetan Peoples Deputies on the opening day of the budget session, the Dalai Lama said, "I wish to devolve authority solely for the benefit of the Tibetan people in the long run.
"It is extremely important that we ensure the continuity of our exiled Tibetan administration and our struggle until the issue of Tibet has been successfully resolved," said the 75-year-old leader, who had fled to India in 1959 after a failed uprising against Chinese rule.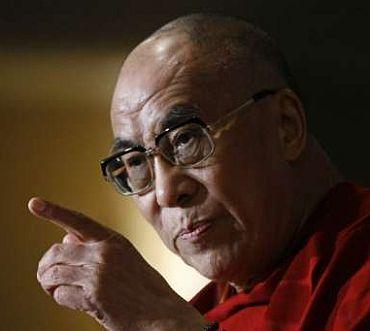 Now My question to all our members is "
1. Will the Tibetans in Exile and those inside Tibet accept the Change?
2. Would the new Leader be able to inspire and take the people of the world along in his quest for Pece and Freedom from China?
This post was modified from its original form on 15 Mar, 4:10