Sing Unto God! October 29, 2007 8:42 AM



Sing to God, sing praise to his name,
extol him who rides on the clouds
his name is the LORD
and rejoice before him.

A father to the fatherless,
a defender of widows,
is God in his holy dwelling.

God sets the lonely in families,
he leads forth the prisoners with singing;
but the rebellious live in a sun-scorched land.

Psalm 68:4-6 NIV

[
send green star]
August 24, 2007 7:32 AM



Praise Our Lord God, He is so wonderful!!!

Yesturday I received a call that my cousin was aquitted in court yesturday, because there was too many false testimonies and forced witness statements by police officers that were used in the trial. Now the little kids in my care will have their daddy back.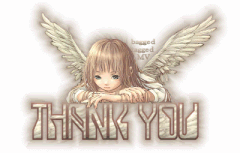 everyone for your prayers in this situation. They were greatly needed and appreciated.

[
send green star]
August 21, 2007 11:19 AM



Praise our Lord God He is truely wonderful. I called my mom to see how my grandma's surgery went. The surgery went well. They removed her appedix, uterus, and ovaries. Repaired her colon and intestine. Removed the tumors which came back non-cancerous and removed some scar tissue.

The Dr. said she woke-up in recovery asked where she was and went back to sleep. They are going to leave her there for a couple hours before moving her to a room. She will probably have to stay in the hospital a couple of weeks they are worried about infectioin but all looks good.

[
send green star]
April 19, 2007 3:32 PM


 GLORY TO GOD, FAITH , I TO HAVE SO MUCH FAITH IN JESUS,  I ASO HAVE A SON WHO GOD LET WALK  AWAY FROM A ACCIDENT. NOT A SCRACH. THANK  GOD! I KNOW IT HAD TO BE BY THE GRACE OF GOD THAT HE IS STILL WITH US. I'M THANK GOD FOR YOU KARLA, THAT GOD LET YOUR SON SEE ANOTHER DAY. & TO SAY I LOVE YOU.ONE MORE TIME.KARLA, LET NOT YOUR HEART BE TROUBLE WHEN YOU FEEL LOST IN DESPAIR BUNDLE ALL YOUR TROUBLES UP AND GO TO GOD IN PRAYER.  BLESSINGS TO EVERYONE, MAY GOD CONTINUE TO BLESS YOUR SON. PEACE AND LIGHT. [
send green star] [
accepted]
April 19, 2007 3:15 PM

Good people, cheer God!
Right-living people sound best when praising.
Use guitars to reinforce your Hallelujahs!
Play his praise on a grand piano!
Invent your own new song to him;
give him a trumpet fanfare.

For God's Word is solid to the core;
everything he makes is sound inside and out.
He loves it when everything fits,
when his world is in plumb-line true.
Earth is drenched
in God's affectionate satisfaction.

Psalm 33:1-5 [
send green star]
April 03, 2007 8:35 AM


 Prayers for your son, Karla. 
Love & Peace

[
send green star] [
accepted]
Praise God! April 02, 2007 2:34 PM


Sending prayers your way




This post was modified from its original form on 02 Apr, 14:35

[
send green star] [
accepted]
Karla April 02, 2007 2:08 PM



I'm so glad that God spared your son's life. Thank you for sharing this with us.

[
send green star] [
accepted]
April 02, 2007 8:10 AM



Praising God with you for sparing the life of your son and praying for his continued healing and for your strength, this kind of this is difficult for a mom.  Bless you both!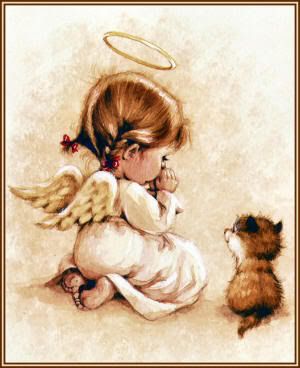 [
send green star] [
accepted]
Praise My Lord and Savior! April 01, 2007 8:56 PM



I have spent many hours the last two days thanking the Lors for letting my son live.

Late Friday , early Saturday my son was in a car that flipped  several times and threw him through the back windshield. He was luck he is still alive. He has sever damage to his left arm and hand and they had to amputate 1 finger. But the Lord let him live.

He had also so head trauma that had his short term memory off wack. He could even remeber something from 2 minutes ago. This lasted for 6 hrs. before surgery on his hand and still for hours after. I prayed and gave thanks like I never have before. God blessed my again twice in that day. Once with my sons life and then he gave him back his mind.

God, I thank you once again for your gifts. For only you are the true giver and healer of life. Praise and Glory to you MY GOD, MY HEAVENLY FATHER, Amen!!

[
send green star]