MAN BLOCKS ROAD TO YELLOWSTONE BISON TRAP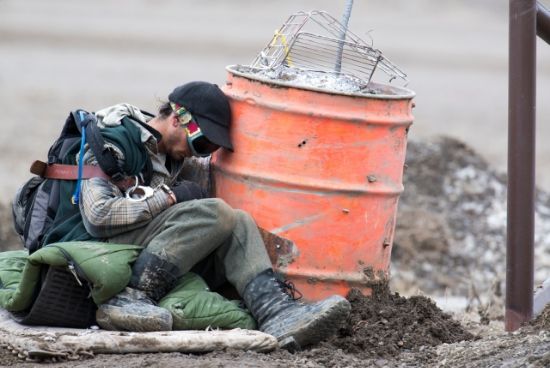 Photo by Deby Dixon. Click image for larger view.

Comfrey Jacobs, a volunteer with Buffalo Field Campaign, risked his own freedom to help free the buffalo, by blocking the access road to Yellowstone's Stephens Creek bison trap on Thursday morning. For more than two hours, he stalled trailers from getting to the trap to load buffalo for slaughter. Comfrey's action has drawn a huge outpouring of public support and awareness, and an incredible amount of media attention to this issue. "Comfrey Jacobs is a hero to a whole lot of people," said BFC's Executive Director Dan Brister. "He has given hope and inspiration to thousands of people who are upset by the slaughter of America's last wild buffalo."
Hoorah to this hero!!! Thanks to him the slaughter of the bison has reached many, many people's ears and has garnered much needed media attention! We need more heroes like this man to continue to make the public aware of the atrocities the bison are enduring! Who knew that one simple, but brave action would get this much attention?