Simple Greetings & Good Morning/Night
It means GOODNIGHT  !!!!
Thanks for putting me as a co-host, I am very honnored
Annie
I see two of my three favorite people are here!I'm so glade to see both of you!
picture from Sue L.
Sigh could go for some real true NO Jazz right about now...
Here Jakki, I just wrote this ... see if you can relate...
The night was humid and hot. The sound of Jazz mournfully escaped across the quiet square and fog horns danced upon the Mississippi. In the deepening darkness the only sound that echoed was that of my high heels tapping a pattern upon the sweating pavement. My deep red dress clung to my body like a second skin. Amazing how in the deepest of night the heat reached out to dance you down the quiet end of Bourbon Street. Earlier the forecasters had spoke of rain, (lol), but here the rain is simply a warm shower,, must be why the children swarmed out into the streets to yell, laugh and scream as the skies cry their broken tears.
Although the walk seemed endless, my thoughts had turned to tomorrow when the Jazz bands would play -- the musicians all in black to dance my dearest friend to his last resting place. As morbid as this seems, the Irish and the Cajuns/Creoles seemed to be the only ones who know how to properly whisk a person to another place away from the seedy horrors of this quickly changing world. And when the party is over.... Well, as for me it will be Coffee and Beignets at Cafe Du Monde then a bit of reading in the Square. 
Kat said, eventually this early fall a bookstore would open .. new life comes to the Fast and Easy. Funny how the French Quarter and the Mississippi flow together in perfect harmony, just like the tide ~~ ebb and flow... The good times slide in and the bad times drift out and hopefully nothing ever will destroy this actually perfect little world, which to an outsider seems a bit seedy. But, when in actuality it is life at it's finest and worse wrapped up in soulful Jazz, rich cuisine and fast flowing liquor. You grow up fast and wisely in New Orleans, where the vampires escort you anywhere you desire to go... the tales of history pull you in and the Bayou protects one of there own.  
The walk seemed endless this night. But, through the fog that had crept in while my mind wandered, I could see my garden apt. gate just up the road. The flowers cascaded over the wall and vines decorated the heavy iron works. Through the heavily draped tree which graced my small patio, my small desk light twinkled as the leaves pulled downward with trickles of moisture expanding and waiting to drop unsuspectingly upon the heads of passerby's.
Sigh,3am and was all well? Just weary and sad. Seems as though every friend I meet lingers for but a few months perhaps a year and then as I turn around... gone like a ghost which glides across the manicured plantation lawns under the falling Spanish Moss. Lately, nothing seems to happen or if something does, it is fleeting but, instinctually your left knowing somehow the brief incident will in fact come back to haunt you and bite you in the ass. All I want is to get on with my life. To accomplish some good goals and to make a comfortable living not only for myself but, for those few cherished friends around me. Surely, that was not asking too much. Or, was it?
Often at night this town seems to be more alive then I am. The empty apts., and homes echo from laughter long since past. Katrina truly wreaked havoc on more then the peoples and some of the outlying communities. Like I said earlier, the vampires who happily walk you home have more company nowadays then even they want to contend with. Although it does not seem like evil, perhaps that is the only name one is able to call it. A presence seems to linger in the deep crevices of the alleys and walk ways and the sense is new yet so very ancient. The winds and waters unearthed more then the reptiles of the Bayou.. the corruption of the tired and poor. Some of the lightness that always perhaps graced and dressed the city like fine old lace has been torn, beyond repair?! Too deep and too late to think about it .. I need to place my key into the elegant gate lock, kiss the elegant old French lady a good night and go up to bed. Tomorrow will come fast, early and way too hot to contemplate.
(Have a very beautiful today everyone .. thanks for taking time to post in our group.)
Kat
Anonymous
Everyone!
S(o)B
Hello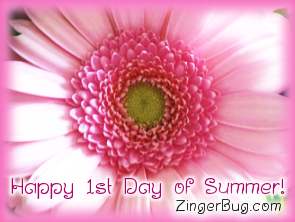 At this very moment, for the peoples and the nations of the earth,
May not even the names disease, war, famine, and suffering be heard.
Rather may their moral conduct, merit, wealth, and prosperity increase,
and may good fortune and well-being always arise for them.
auspicious wish - kyabje dudjom rinpoche - 20th century
Hello everyone!  I was not sure where to post this.  If it needs to be moved please do so.  Have a beautiful Peaceful Day!