October 16, 2010 6:58 AM


[
send green star] [
accepted]
anonymous
November 27, 2008 1:05 AM


God Bless You~Amalthea
Thank You
http://hk.geocities.com/hodgesko01/englishymn06.html

Thank You for giving me the morning

Thank You for every day that's new

Thank You that I can know my worries can be cast on You

Thank You for every friend I have Lord

Thank You for every one I know

Thank You when I can feel forgiveness to my greatest foe

Thank You I have my occupation

Thank You for every pleasure small

Thank You for music, light and gladness

Thank You for them all

Thank You for many little sorrows

Thank You for every kindly hand

Thank You that every where Your guidance reaches every land

Thank You O Lord Your Love is boundless

Thank You that I am full of You

Thank You, You made me feel so glad and thankful as I do

[report anonymous abuse] [
accepted]
Thanks for posting! November 26, 2008 9:01 AM



Thanksgiving Prayer
Lord, Thank you for my friends and family. Thank you for their love. Bless them this day and everyday. Thank you for all your blessings. Thank you for having plenty of food to eat and a house to sleep in. Lord, I pray that we remember those less fortunate than us. Especially in these hard times. I pray that you would watch over them. Be with our troops who are overseas as well Lord. Give them peace. Thank you Lord, for this crazy thing we call life.
In your Holy name I pray, amen.


[
send green star] [
accepted]
anonymous
November 26, 2008 8:25 AM


"Now thank we all our God" is an ancient and still popular Christian hymn. It is a translation from the German "Nun danket alle Gott", written circa 1636 by Martin Rinkart, which in turn was inspired by Sirach, chapter 50 verses 22-24.
Martin Rinkart (1586–1649)
The tune for "Now thank we all our God", attributed to Johann Cruger and written circa 1647, is used in J.S. Bach's BWV386 and BWV657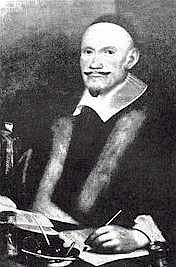 (April 9, 1598 – February 23, 1662)

Time To Give Thanks~A Thanksgiving Prayer

http://www.things-to-say.com/Christian/thanksgiving.htm

Now thank we all our God, with heart and hands and voices,
Who wondrous things has done, in Whom this world rejoices;
Who from our mothers' arms has blessed us on our way
With countless gifts of love, and still is ours today.

O may this bounteous God through all our life be near us,
With ever joyful hearts and blessed peace to cheer us;
And keep us in His grace, and guide us when perplexed;
And free us from all ills, in this world and the next!

All praise and thanks to God the Father now be given;
The Son and Him Who reigns with Them in highest Heaven;
The one eternal God, whom earth and Heaven adore;
For thus it was, is now, and shall be evermore

[report anonymous abuse] [
accepted]
anonymous
Praise And Thanksgiving November 23, 2008 10:22 PM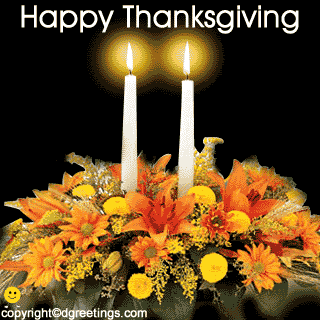 What do we have to be thankful for? Look around us, inside, outside. Look at our family and friends. Look at how wonderfully we are made. Consider the One Who created the earth and everything in it. Every single thing we have we have from God. Do you have even one thing to be thankful for? Make a joyful noise unto the Lord!(Even when we can't carry a tune? That's why it says joyful noise and not tuneful song!) Get to know Him better. He has wonderful things for us! He is our loving Father and wants to bless us because we are His children!

We have thanksgiving in our hearts~

http://my.homewithgod.com/heavenlymidis2/glad.html

[report anonymous abuse] [
accepted]