MEDITATION OF THE HEART~SUMMER OF 2012~
Anonymous
7/24
Anonymous
7/25
Do not let your heart be troubled. Believe in God; believe also in Me. There are many rooms in My Father's house. If it were not so, I would have told you. I go to prepare a place for you. And if I go and prepare a place for you, I will come again and receive you to Myself, so that you may be where I am. And where I go you know, and the way you know. (John 14:1-4)
Anonymous
7/26
Fight The Good Fight Of Faith

1 TIMOTHY 6:12 NKJ
12 Fight the good fight of faith . . . .

Christians are supposed to fight -- just not with each other.

Our struggle is about our faith. The devil wants our faith in
God to wither and die. God wants our faith to grow stronger.

The battlefield is your mind. The devil tries to keep his
evidence foremost in your thoughts: negative circumstances and
what your senses tell you. God's evidence is contained in His
unchanging Word: the Bible.

We must choose to feed the truths of the Bible into our
thinking to keep our faith strong.

The devil still tells mankind his old lie, "Has God said?"
which we could modernize as, "Did God really mean that?"

Yes, God meant what He said and said what He meant.

"Then why doesn't it seem that way when I look around at my
circumstances?"

Because you are supposed to fight the good fight of faith and
actively receive the promised blessings. God will bring His
Word to pass in your life when you actively believe it. God's
program is set up to reward those who trust Him.

You should resist and even rebuke thoughts of doubt, knowing
they originate with the evil one. You can say, "Doubt, I resist
you. Leave me alone. God is faithful and His Word is true."

You have authority over what you think. The Bible tells you
what to think about in Philippians 4:8. But you must exercise
your authority through words spoken. Otherwise, authority
doesn't benefit you.

HEBREWS 11:1 NKJ
1 Now faith is the substance of things hoped for, the evidence
of things not seen.

Faith involves things not seen, or not discerned by
your physical senses. If you can see it or feel it you don't
need to have faith for it. Faith is your evidence until it
manifests to your physical senses.

God does not lie. His written Word is your faith evidence until
the blessing is evident even to your physical senses. Resist
the devil by continuing to believe God's Word.

A good fight is a fight you can win.

SAY THIS: With God's help, I will fight the good fight of faith
and win.
Anonymous
Anonymous
7/27
Prayer Strengthens You

ISAIAH 40:31 NKJ
31 But those who wait on the Lord shall renew their strength...

Too many people think of prayer only as asking God for what
they want. But prayer is much more than that. Prayer is
communication and communion with Almighty God. Somehow, in the
act of prayer we receive a transfusion of God's strength.

LUKE 22:46 NKJ
46 ..."pray, lest you enter into temptation."

Being strong enables you to not enter into temptation. Time
spent in prayer strengthens you spiritually. (Temptation
strikes us all. But we decide whether to yield to the
temptation, or not.)

JUDE 1:20 NKJ
20 But you, beloved, building yourselves up on your most holy
faith, praying in the Holy Spirit,

According to Jude, praying builds you up, or edifies you.
Prayer is a spiritual exercise; the more you do it the stronger
you get spiritually.

Some may protest that they don't know how to pray. Just begin
to talk to God. And listen for His response, not through a
voice, but through His Word, or thoughts in line with His Word.
God is not so particular about how His children visit with Him.
Just do it!

SAY THIS: I choose to spend time with God each day in prayer
and receive God's strength and help.


Anonymous
If You Don't Know What To Believe

JOHN 17:17 NKJ
17 ". . . Your word is truth.

According to Jesus, the Word of God is truth. Yet many people
proclaim quite different messages -- all using the Bible as
their text. How can you know who to believe?

Jesus also told us that continuing to abide in the Word of God
would produce freedom -- not bondage.

JOHN 8:31-32 NKJ
31 Then Jesus said to those Jews who believed Him, "If you
abide in My word, you are My disciples indeed.
32 "And you shall know the truth, and the truth shall make you
free."

So, look at the fruit produced by the message proclaimed. Is it
freedom? If not, then it must not be the ACCURATE message of
Jesus Christ.

The true message of Jesus Christ will set people free -- not
put them in bondage. It truly is good news, and makes people
happy when they correctly understand it.

JOHN 10:10 NKJ
10 "The thief does not come except to steal, and to kill, and
to destroy. I have come that they may have life, and that they
may have it more abundantly.

If it produces death, stealing, or destruction, it is not God's
plan for you. Jesus came so you could have life in all the
fullness God intended.

What you need to do now is simple:

1) Stop listening to lies.

Anything that makes you think God does not love you, or that
you are hopeless or helpless -- is a lie. God is not against
you or mad at you. All your troubles have been caused by the
devil, and your ignorance, not by God.

2) Listen to the truth.

God's truth is good news. It will build you up -- and give you
an inheritance. It will give you good things, not take anything
good away from you.

ACTS 20:32 NKJ
32 "So now, brethren, I commend you to God and to the word of
His grace, which is able to build you up and give you an
inheritance among all those who are sanctified.

Primarily, you need to read the New Testament for yourself.
Don't just depend on others to tell you what God said. And
before you read, ask the Lord to teach you and reveal Himself
to you.

Secondarily, listen to teachers and preachers who feed you the
Word of God which builds your faith and makes you love and
appreciate God more. Otherwise, quit listening to them.

Remember, the accurate message of Jesus makes you free. (Not
free to sin without consequences, but free from the bondage and
the effects of sin and its curse.)

SAY THIS: I will stop listening to and believing lies, and I
will listen to and believe the truth. God loves me and will
help me.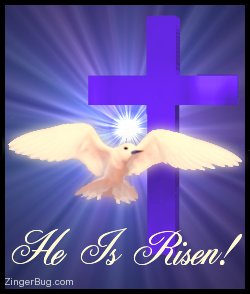 Anonymous
Happy Sunday July 29th :)
Is All The Bible True?

2 TIMOTHY 3:16 NKJ
16 All Scripture is given by inspiration of God, and is
profitable for doctrine, for reproof, for correction, for
instruction in righteousness,

We can have complete confidence that the Bible tells us the
truth. All of it is a message of truth. But some things in the
Bible are truly reported but are not the truth.

For example:

GENESIS 3:4 NKJ
4 Then the serpent said to the woman, "You will not surely die.

It is true that the serpent made that statement. But the
statement he made is not truth.

There are other places in Scripture where what someone says is
truly recorded, but that does not make it all true. For
example, God said all the things spoken by Job's friends
throughout the book of Job were not right. Toward the end of
the book, we read:

JOB 42:7 NKJ
7 And so it was, after the LORD had spoken these words to Job,
that the LORD said to Eliphaz the Temanite, "My wrath is
aroused against you and your two friends, for you have not
spoken of Me what is right, as My servant Job has.

So, according to God, some things spoken by these people which
are recorded in the book of Job, are not truth.

JOHN 17:17 NKJ
17 "Sanctify them by Your truth. Your word is truth.

If God said it, it is truth. I believe in the inspiration of
the Bible, that every single word was given by God and can be
depended upon that it happened just as it was recorded.

2 TIMOTHY 2:15 NKJ
15 Be diligent to present yourself approved to God, a worker
who does not need to be ashamed, rightly dividing the word of
truth.


Anonymous
Anonymous
Anonymous
Anonymous
Christians Love Their Enemies

MATTHEW 5:44 NKJ
44 "But I say to you, love your enemies, bless those who curse
you, do good to those who hate you, and pray for those who
spitefully use you and persecute you,

No other belief system teaches such an idea! Only followers of
Jesus preach this.

This idea will change the world! In fact, it is the only one
that will change it as it needs to be changed.

But only those who are connected to God, the source of Love,
are fully capable of loving their enemies.

What does it mean to love our enemies?

To understand this we need to have a definition. To love
someone means to desire the best for them and to work toward
that end.

Does it mean to let our enemies do whatever they will to us?
No, not necessarily.

Remember our definition of loving someone is desiring and
working toward what will be best for them.

Allowing someone to do something not in their best interest is
not love, but apathy. It means you don't really care. Stopping
someone, even with force, from doing something they will later
regret can be an act of love.

Allowing an enemy to destroy your family, instead of protecting
and defending them, certainly cannot be considered an act of
love.

But you can protect your loved ones, then later pray for the
salvation and healing of the attacker, instead of hating the
attacker and hoping they go to hell.

ROMANS 12:19 NIV
19 Do not take revenge, my friends, but leave room for God's
wrath, for it is written: "It is mine to avenge; I will repay,"
says the Lord.

Revenge is the way of the world. Forgiveness and mercy is God's
way. God asks us to love people as He loves us (John 15:12).

God's way will turn enemies into friends.

ROMANS 5:5b NKJ
5 the love of God has been poured out in our hearts by the Holy
Spirit who was given to us.

As true believers in Jesus, we have the love of God in our
hearts. But we must allow that love to control our actions. The
choice is ours. It is not automatic.

God's children have the ability to choose to love. It's
actually our inner nature as Christians to show love.

1 JOHN 4:8 NKJ
8 He who does not love does not know God, for God is love.

If you don't realize that God loves everyone, that He is
interested in, and working toward, the best for everyone --
then you don't know God.

ROMANS 12:14,20-21 NKJ
14 Bless those who persecute you; bless and do not curse.
20 Therefore "If your enemy is hungry, feed him; If he is
thirsty, give him a drink; For in so doing you will heap coals
of fire on his head."
21 Do not be overcome by evil, but overcome evil with good.

This may not be easy, but with God's love inside you and with
God helping you -- you can do it.

SAY THIS: God wants me to show love to absolutely everyone.


Anonymous
God be praised, he gives us the victory through our Lord
Jesus Christ.


Anonymous
God Has A Plan

JEREMIAH 29:11 NIV
11 For I know the plans I have for you," declares the LORD,
"plans to prosper you and not to harm you, plans to give you
hope and a future.

Genesis 37 tells the story of Joseph being sold into slavery by
his brothers. At that time, I'm sure it didn't look to Joseph
like God had a plan -- at least not one that was good for him.

Joseph surely thought what many of us have, "Why did you let
this happen to me, God?"

No doubt things looked clearer to Joseph later on when he was
ruling Egypt and was able to save his entire family from
starvation. (Genesis 45-50)

Often life may seem confusing and out-of-control. But don't
despair. God has a plan for you which He is working out. If you
could only see the end He has in mind for you -- you would
begin to rejoice and thank God right now. (Hint, hint.)

SAY THIS: God has a plan for me, and I will trust Him to work
everything out in my life.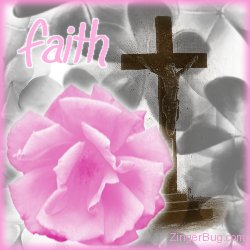 Anonymous
donna let me know how long you like your threads to get,will start a new one if you like?
You Are Qualified

COLOSSIANS 1:12 NIV
12 giving thanks to the Father, who has qualified you to share
in the inheritance of the saints in the kingdom of light.

You are qualified to receive any and every blessing from God,
not because of what you have done -- but based on what Jesus
did for you.

You don't become qualified with God based on your performance,
but you were MADE qualified by God when you received Jesus.

Being righteous -- or in right standing with God -- is all the
qualification you need. And righteousness is a free gift that
you receive when you receive Jesus Christ. In fact, Jesus is
your righteousness.

1 CORINTHIANS 1:30 NIV
30 It is because of him that you are in Christ Jesus, who has
become for us wisdom from God -- that is, our righteousness,
holiness and redemption.

2 CORINTHIANS 5:21 NIV
21 God made him who had no sin to be sin for us, so that in him
we might become the righteousness of God.

Righteousness is not something you have earned or done, but a
gift given by God (Romans 5:17).

Because of God's grace, you can partake of the inheritance of
the saints of God. You have a right -- given to you by God --
to share in all that God has.

You were qualified to receive every blessing of God by being
made right with God. You don't have to do anything else so you
can qualify. It's a gift! You just have to believe it!

You are qualified to be completely forgiven.

You are qualified to be filled with God's Holy Spirit.

You are qualified to receive healing.

You are qualified to get prayers answered.

You are qualified to prosper.

You are qualified to live with God in Heaven.

"But preacher, you don't know me. You don't know what I have
done."

Good news! It doesn't matter!

Jesus paid the price to qualify you. Right now -- because of
Jesus' blood -- you qualify for all of God's blessings.

So don't believe the lie that you are not good enough. The
blood of Jesus is what makes you good enough. Nothing else ever
can!

"But preacher, I just don't believe that. It doesn't seem
to work for me."

Well, you are right that if you don't believe it, it won't
happen for you. All the blessings of God are only appropriated
by faith. That means you must believe what God says before you
will see the promised blessings happen in your life.

ROMANS 5:2 NIV
2 through whom we have gained access by faith into this grace
in which we now stand. And we rejoice in the hope of the glory
of God.

God has provided everything for us by His grace -- purely
undeserved by us -- as a free gift. However, we only have
access to it by faith.

SAY THIS: I am qualified for all God's blessings. God made me
qualified!




Anonymous
Keep On Keeping On

GALATIANS 6:9 NLT
9 So let's not get tired of doing what is good. At just the
right time we will reap a harvest of blessing if we don't give
up.

The best advice for being a growing and successful Christian
believer is just to stick with it. Just keep on doing what you
know to do.

More than anything, keep feeding on God's Word. The Word is
what has the power to change things in your life. It is the
power that drives the whole Kingdom of God.

MARK 4:26-28 NLT
26 Jesus also said, "The Kingdom of God is like a farmer who
scatters seed on the ground.
27 Night and day, while he's asleep or awake, the seed sprouts
and grows, but he does not understand how it happens.
28 The earth produces the crops on its own. First a leaf blade
pushes through, then the heads of wheat are formed, and finally
the grain ripens.

Jesus explained in Mark 4:14 that God's Word is the seed. So
God's Word will bring forth God's will in your life if you will
just plant it in your heart and protect it until it produces a
harvest.

Don't worry if it seems like your progress is slow. Just keep
on the right road and you will reach your proper destination.
You can't feel a tree growing by putting your arms around it
either, but day by day it surely grows stronger and stronger.

And don't quit just because you messed up and made some
mistakes. Receive your forgiveness and go forward. Just because
the devil tripped you up does not mean you should stay down.

So, keep reading the Bible. Keep on talking to God about
everything. Keep on being thankful. Keep on praising God. Keep
on walking in love. Keep on trusting God even when you don't
understand what is going on.

God understands -- even when you don't. And you can be certain
of His never-failing love for you. So, trust God and keep on
walking in faith and love. Keep on doing what you know is
right.

SAY THIS: I will not quit but will keep on walking with God.


Anonymous
You Are Not A Failure

EPHESIANS 2:10 NIV
10 For we are God's workmanship, created in Christ Jesus to do
good works, which God prepared in advance for us to do.

You may have failed, but you are not a failure.

It is not the essence of what and who you are. Failure is just
something that happened to you.

God created you, and He made you able to do good. Maybe you
have not yet discovered what you were created for, but God has
a plan for you. When you fit into God's plan you will find that
God truly made you "a work of His art."

A donkey could compare itself to a race horse and think it was
a failure. But a donkey was created for other things than
running fast.

Find out what you were created to be and do. Then rejoice as
you do it.

SAY THIS: I am God's unique work of art -- still in progress.



Anonymous
God's Word Is Settled

PSALM 119:89 NKJ
89 Forever, O Lord, Your word is settled in heaven.

Heaven is not running around trying to figure out the will of
God. His Word is settled in Heaven.

God surely had enough time before the Bible was written down to
make any changes in His plans. Now that He has given His Word,
He will keep it and see that it comes to pass.

MARK 13:31 NKJ
31 "Heaven and earth will pass away, but My words will by no
means pass away."

ISAIAH 40:8 NKJ
8 "The grass withers, the flower fades, but the word of our God
stands forever."

1 PETER 1:23 NKJ
23 having been born again, not of corruptible seed but
incorruptible, through the word of God which lives and abides
forever,

JOHN 17:17 NKJ
17 "Sanctify them by Your truth. Your word is truth.

The issue is settled in Heaven. Now you should settle it: God's
Word is true. God said what He meant and meant what He said.

SAY THIS: God tells the truth, so I will not doubt what He has
said.


Anonymous
Going to start a new thread for this.