ENGLISH TEACHER STOMPS ON AMERICAN FLAG DURING CLASS LECTURE
English Teacher Stomps on American Flag During Class Lecture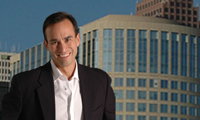 Here's something that will get you to scratch your head and wonder, "What was he thinking?" A high school English teacher is in hot water after he repeatedly stomped on an American flag as part of his classroom lesson. The teacher's actions have led to a suspension, and more fallout is likely to occur.



I wish he'd try that where trhere are some true Patriots or military. I'd pay to see him get his derriere high jacked.
There should not be discipline, there should be a resounding, "You're Fired! Now get out of my school!!!"