ILLEGAL IMMIGRANTS TO MARCH ON WASHINGTON DEMANDING LEGAL STATUS...
Illegal Immigrants to March on Washington Demanding Legal Status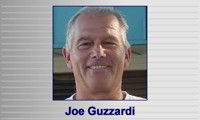 Here we go again. On April 10, thousands of illegal immigrants and their lobbyists will gather on the National Mall to support an immigration reform bill that the Senate is expected to introduce this month. Every time Congress debates immigration, large crowds gather in various major cities nationwide. Through their sheer numbers, they hope to persuade legislators that they deserve to live legally in the United States.



Rumor has it that at this march on Washington, Homeland Security will round up all these undocumented democrats [illegals] and send them back to their own country.