"Show Support to the Donkey Sanctuary : Justice Indian donkey killed by bulldozer"
"Show Support to the Donkey Sanctuary : Justice Indian donkey killed by bulldozer"
http://www.thepetitionsite.com/5/show-support-to-the-donkey-sanctuary-justice-indian-donkey-killed-by-bulldozer/
Dear Activist friends,
Please sign, note, comment, spread this petitions: they will all go to the donkey charity and Peta. If the courts win, there maybe a change in the regulations or even perhaps the law. All it will take is a few minutes.
The petition I did, I will take it straight to the sanctuary myself.
3 candles.
1 for the brave beautiful donkey that was tortured and slaughted as he/she tried to protect the dog that someone or something killed,
the 3rd candle is for justice-hope-change in hope of changing the laws to protect all the animals. They need every tiny bit of help. NO help is too small, it is all criticle to bring about change. Please dont be upset with me, if you get mail you dont want or recieved this more than once, I mean to only try to help. Thank you for your kindness and compassion.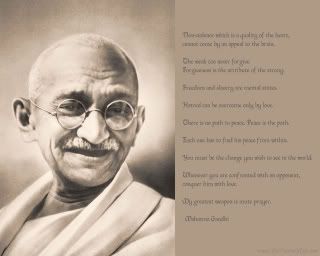 Just seconds before this donkey was abused, this poor brave and beautiful donkey stood to protect this abused poor dog in the face of toruture, and murder. Please sign. note. tell everyone. Most of all not forget. Thank you.
Many thanks.
Eco
Eco

7
Donkey Sanctuary. Meet Our Poitou Donkeys...WEB CAM.
Animals
Eco
- 1 hour ago - thedonkeysanctuary.org.uk
Donkey watch view
Demand Action Against Cruel Donkey Killing. PETA, PLEASE SIGN THIS TOO.
Animals
Eco
- 2 hours ago - secure.peta.org
Please help by adding your voice to the campaign and urging the district magistrate to take action against the accused officer immediately. The beautiful donkey seemed to be trying to protect the poor dog. The driver crushed, tortured and slaughtered her.
Show Support to the Donkey Sanctuary : Justice Indian Donkey Killed By Bulldozer
Show Support to the Donkey Sanctuary : Justice Indian Donkey Killed By Bulldozer

Please sign this petition and share far and wide. Many thanks in hope of saving lives.

http://www.care2.com/news/member/779995973/2936616

I stumbled a great horse and donkey website with lots of information about them and I learnt about the donkey behaviour. I read that the donkey stand still and considers the best course of action when faced with a strange and dangerous situation. They are very very intelligent and gentle animals.

You can see this in the video yourself and come to your own conclusions, then give your thoughts to try to bring justice against the abuser and murderer, bring change and justice for this brave donkey and for improved stronger animal welfare laws.

This is my thoughts after watching carefully the video.

This Beautiful Brave Heart Donkey (BBHD) obviously was thinking about the situation, the downed friend (a dog), BBHD decided to stand to try to get the dog to stand up, but when the dog did not... BBHD stood in the face of extreme torture, abuse and a prolonged death whilst trying to protect a friend.

Please put on face book, Twitter, everywhere, forward, blogging, email, tell your country's newspapers, everything to help. No help is too small. We must not let this poor BEAUTIFUL BRAVE HEART DONKEY DIE IN VAIN OR LET OTHER ANIMALS DIE IN EXTREME AGONY.

What they do to animals is what they do to people, and what they do to people they definately will not hesitate to do to animals.

I hope these animal torturers and killers will be severely punished and never let them forget. I hope these type of people will live long to remember the punishments, and be forced to change to help animals and not destroy them. We are outraged by this hideous, savage and selfish crime by uneducated mindsets

Beautiful donkey being deliberately crushed to death ... Urgent Action.
Press Release: Charity shocked by brutal donkey killing

from The Donkey Sanctuary

7th September 2011

International animal welfare charity The Donkey Sanctuary has today announced that it is commencing legal action in response to video footage showing a donkey being deliberately crushed to death by a digger.


The Donkey Sanctuary is appalled by the video clip which was taken in the town of Churu in Rajastan, India on 7th August 2011. The shocking footage shows a local official using the excavator of a mechanical digger to knock the donkey to the ground and then repeatedly hit it on the head and body.

LETS MAKE SURE THEY HAVE OUR SUPPORT FROM AROUND THE WORLD!
https://secure.peta.org/site/Advocacy?pagename=homepage&cmd=display&page=UserAction&id=3801
THANK YOU FOR YOUR COMPASSION.
Anonymous
Action taken. I believe that what comes around goes around.
I did not realize until reading your explanation above that this donkey was protecting and nurturing a fallen comarade.
I was appalled at the news of this donkey's death BEFORE I read the analysis above. Now, I am utterly broken. We are no friend to animals on this planet. They deserve a world with out human beings, their ingnorance, and their depravity.
Heartbroken, utterly heartbroken.
both signed and shared, I wish I could use a bulldozer on this perpetrator