HuffPost Greatest Person Of The Day: Kristal Burns And The Superheroes Of Kindness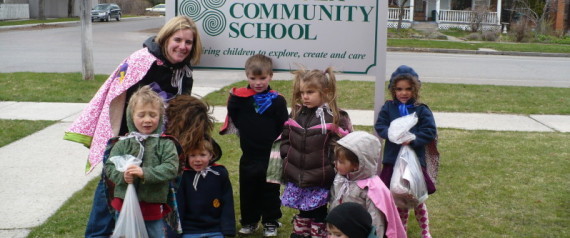 these ADD-riddled days of inattention and idleness, getting a group of 3-year-olds to focus their energy on a shared objective is about as easy as lion taming.
But somehow, one Missoula, Mont., teacher has not only inspired the kids in her pre-K classroom to focus, she's given them a tangible way to spread human kindness on a daily basis.
She's also given them capes.
"The capes are very important," Kristal Burns, the creator of Superheroes of Kindness and teacher at the Missoula Community School, told the Huffington Post. "Without the capes, I don't think this would have worked."
Kristal's mission began when she was introduced to Secret Agent L, the pseudonym of a Pittsburgh-based, 33-year-old administrative assistant named Laura Miller whose "anonymous acts of kindness" have spread nationwide. She immediately thought Miller's message could have a profound effect on
http://www.huffingtonpost.com/2011/05/20/huffpost-greatest-person-kristal-burns-superheroes_n_864784.html