Loved ones gone~ May 03, 2008 12:11 AM

To Those I Love and
Those Who Love Me
---
When I am gone, release me, let me go.
I have so many things to see and do.
You mustn't tie yourself to me with tears,
Be happy that we had so many years.

I gave you my love, you can only guess
How much you gave to me in happiness.
I thank you for the love you have shown
But now it's time I travel on alone.
So grieve awhile for me, if grieve you must
Then let your grief be comforted by trust.

It's only for a little while that we must part,
So bless the memories within your heart.
I won't be far away, for life goes on.
So if you need me, call and I will come.
Though you can't see or touch me, I'll be near.
And if you listen with your heart you'll hear
All of my love around you soft and dear.

And then, when you must come this way alone
I'll greet you with a smile and "Welcome Home."




This post was modified from its original form on 03 May, 0:12

[
send green star]
May 03, 2008 12:30 AM



That is absolutely MARVELOUS Laurie....thank you,and Brightest Blessings...I miss my mama

[
send green star]
May 03, 2008 7:10 AM



A beautiful poem.

Its Mothers Day in one week. My mother passed away a week after Mothers Day, many years ago. This is a sad month for many people who miss her.
Peace & Love
Virginia

[
send green star]
May 04, 2008 12:05 AM



So sorry for the Loss of your Mother's, Mike and Virginia, my heart goes out to you both~

Please pray for my Mom's recovery, she is battling and infection and has to stay in a nursing home for a few weeks, she will be there for Mothers Day....(i know she doesnt like it) I just pray to God He will heal her totally...we had lost our Dad and Brother within 2 months apart....So Lord please bring us back our Mom~

Take care my brothers and sisters...

Blessings, and (hugs) Laurie~

[
send green star]
May 04, 2008 12:14 AM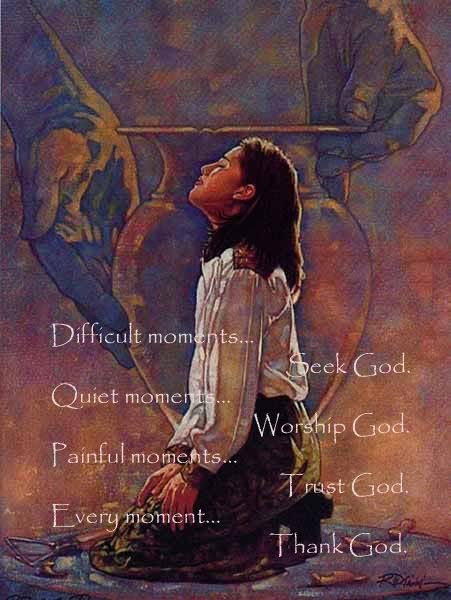 [
send green star]
May 04, 2008 7:36 AM


You are in my thoughts and prayers
.
Peace & Love
Virginia

[
send green star]