WELCOME.And look around at Rabia's wonderful artwork! Please sign in here.in a sign up thread. And we need Co-Hosts please!. January 28, 2007 4:40 PM



Welcome to The Netropolis News.

We are located in beautiful Sydney, Australia.

(Oz, as Australia
is sometimes affectionately called.)



.....THE NETROPOLIS NEWS BLDG.....


Serving the

INTERNATIONAL IMAGE

tm

Community.



You will find the news stories for our world wide Sister-Sites.

The

rules

are simple. No foul language as we have young members whom we wel- come here. We encourage role playing in all of our groups. We celebrate
our differences, and allow no unkind posting. Thank you, the staff and management.

Rabia


[
send green star]
BUILDING DIRECTORIES... January 28, 2007 4:52 PM





..........THE NETROPOLIS NEWS......... ...........BUILDING DIRECTORY...........


[
send green star]
THE LOST ART OF READING THE NEWSPAPER. January 28, 2007 5:29 PM









THE LOST ART OF READING A NEWSPAPER




By Garrison Keillor of the Chicago Tribune



Young people are missing out on something important--"the fine art of holding a newspaper," said Garrison Keillor. I see them at their laptops, "as they drift through MySpace, that encylo- pedia of the pathetic," and it's plain that "nobody has ever shown them that open- ing up a newspaper is the key to looking classy and smart." A man at a laptop "is a man at a desk, a stiff, a drone." But stylishly reading a paper puts you in the company of Cary Grant, Spencer Tracy, Jimmy Stewart, all the greats." Here's how it's done: open the paper with a flourish and an audible ripple of news- print. Turn the pages crisply, "your eyes dancing over the world's sorrows and moving on, crinkling the page, snapping it, rolling it, folding the paper in halves and quarters." Scan quickly, as if to show nothing impresses you over-much. When you're done, "clap it shut and toss it aside." The whole proceedure should take 20 minutes, tops. Or, go on wasting hours a day mucking through the garbage on the Internet.
"It's your life, you choose."
Reprinted from "

THE WEEK"

VOLUME 7, ISSUE 294




COMMENT FROM INTERNATIONAL IMAGE:

We take pleasure in both the Internet as well as Newspapers. We hope you enjoy our group.
[
send green star]
LOBBY... January 28, 2007 5:37 PM

You are now on the FIRST FLOOR.


FIRST FLOOR LOBBY



[
send green star]
RECEPTION...MESSAGES... January 28, 2007 5:45 PM



PLEASE LEAVE MESSAGES HERE AND WE WILL GET RIGHT BACK TO YOU!
MESSAGES CAN BE EMAILED TO US AT: intlimage@hotmail.com

Rabia
Jandi
G.W.

[
send green star]
Looking around here....things are beginning to look good! January 28, 2007 5:58 PM



Oh Rabia,    I love the new offices!  

Oh and by the by....really liked the  article on the lost art of reading newspapers....so true...

see you at the luncheon this week....

ta ta..
Jandi

[
send green star]
Co Hosts and reporters wanted: Please apply here April 20, 2008 9:47 PM



We would love some co hosts to come here and help along here and there. Please apply here. And send message to Jandi in the personal Messaging.

Thank you

Jandi
[
send green star]
Jandi April 20, 2008 9:54 PM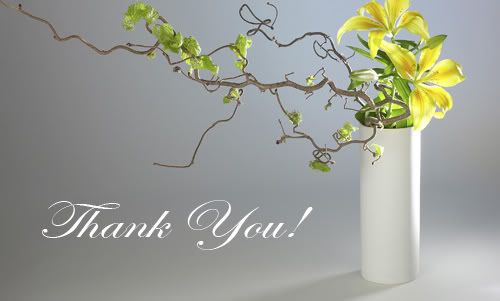 Hugs & Love,
Kim ~
[
send green star] [
accepted]
April 21, 2008 5:51 AM



I love that you made the offices handicapped equipped!! So thoughtful of you and near and dear to my heart!
[
send green star] [
accepted]
April 21, 2008 10:43 AM

~~Jandi
~~

If you are still looking...I can devote a little time to help co-host with the group.

Just let me know here, or send me a message...

~Peace~MzJanice~
[
send green star] [
accepted]
April 21, 2008 3:02 PM



yes thank you dear one. Look around and see how Rabia set it up...and lets go along with the fun of it. And also invite friends , so that lots of us can enjoy all this was to be.

Love to have you as co-host. Even invite friends of friends. and we can maybe have a pow wow and figure out how to keep this really unique.

thank you , so much!! Jandi

[
send green star]