December 11, 2007 11:20 AM

mom is going to demand all of these -- btw these normally retail for $219.00 --- since I can acquire high end jewlery for a fantastic price which I intend to give to my customers -- it is not always about money [
send green star]
Jewelry in the Bookstore December 11, 2007 11:07 AM



It's official - I am definitely going to sell jewelry in the store.  I want to carry Gold and Silver Jewelry.  I want to offer affordable pieces that are genuine, high quality items.  There would be a nice variety of items such as:
These earrings are set in Sterling Silver and have over 4 Ctw in Topaz and Sapphire. 
These would be sold for $30 in the store. 
Things like this...  If anyone has any suggestions for me please let me know.
Kimberley
[
send green star]
December 11, 2007 6:56 AM



Dont you simply hate that so very often a book is published and then a few yrs later the cover is chged and reprinted and you pick it up thinking it is new buy it and take it home only to realize you had already read the book a few years back ? I personally am not able to reread a book because in my useless information section of my brain I seem to be able to retain the plot -- so maybe a few pages or a chapter into the book my self says..... self you read this.... ok the point plse...

In the store I think it would be a great feature if we tracked the books you bought and if in case this were to happen it would flash somehow that you had bought this book previously -- just and idea....... (someobe plse remind me to write this into my notebook to have the guy who is going to set up the computer system write this into the program somehow)

ok any ideas about shipping? I'd like to be able to cheaply overnight or max of 3 day delivery -- what do you think?

[
send green star]
August 18, 2007 6:12 PM

They all look familiar...I just wish I knew which one I was looking for. [
send green star]
Any of these look familiar continued? August 18, 2007 12:38 PM


send green star]
Do any of these look familiar? August 18, 2007 12:38 PM



 

Telepathy and the Etheric Vehicle ::


 

 

Soul and Its Mechanism ::


 

 

Letters on Occult Meditation ::


 

 

A Treatise on White Magic or The Way of the Disciple ::


 

 

Education in the New Age ::


 

 

 

 

 

 

 

 

[
send green star]
August 17, 2007 3:49 PM

So would fairies and dragons be in this genre? [
send green star]
August 17, 2007 9:57 AM

She wrote a book on "ley lines"--the Earth's magnetic grid. I wish I knew the title...
[
send green star]
August 16, 2007 2:33 PM

Let me see what I can do.  Are there any books in particular that you are looking for or just a general author request? [
send green star]
Request for author August 15, 2007 12:32 PM

Can you get ahold of old books? If so, I've been hunting for Alice Bailey--a pioneer in the "New Age" field. [
send green star]
August 15, 2007 10:57 AM



This month is the Christmas in August Bash in the bookstore.  Buy any item and receive 10% off your order plus get a free gift.

So come in and browse away
[
send green star]
August 11, 2007 10:10 AM



So I am adding New Age items to the bookstore and want to some ideas from people who are into reading and learning about topics that would fall under New Age including Wicca, Meditation, Healing and Crystals.  Anyone have some ideas for me, let me know.

Kim 

[
send green star]
Bookstore News Thread 2 August 02, 2007 9:38 PM



Since I don't want the threads to get over cluttered and hard to load for those of us with Dial up - I am opening a new News Thread.  I have the Bookstore Link in this post (of Course) and am always looking for more ideas.  Take a look at some of the authors and genres already posted in the store and let me know what you might want added.  What authors do you think I need to post in the store?  Are there any book titles you are looking for?  What about comic books and graphic novels?  Anybody....

Come join our Book Loving Dragons and add some of your favorites....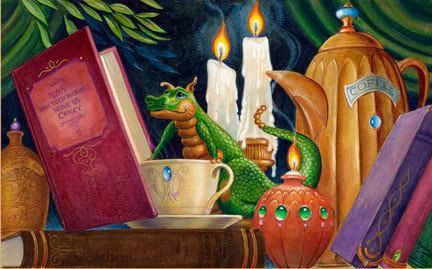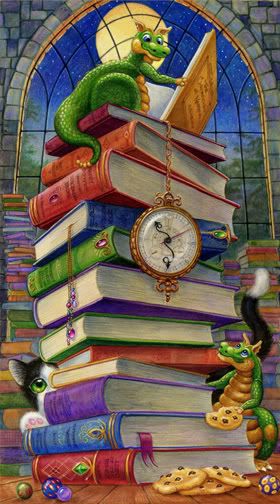 [
send green star]