Re-Opening 2008 ~New Members,Guests and friends!Pls.sign in here/Let us share !Stop by often!
   tidying up the place...hoping you can all stop by and share with us what you know...
And can take away some interesting and possitive and helpful information.
 Also, when you see something of interest here, would you be kind enough to leave a comment? 
This way we know what you like and how we can be of more help...
to all !  And please stop by as often as you can.
Your caring and Humble Hosts 
Anonymous
Hello everyone!
Hello everyone, I just joined, I recently had some major surgery, so I can't see to well, I am in rehab, so when I am all fixed, I will be giving a lot more to this group, hugs, love, and peace....Robin
Anonymous
Thanks for the invitation Jandi. Maybe I will learn something here. I hope so. I am so very tired of being unwell. I am on a mission to get better
Infinite Love and Blessings
Joanne
Anonymous
Jandi,
     Thank you for the invitation .... I am sure that given a bit of time, I can share some wild and wonderful facts from around the world.
In Buddha's Light,
~Dennis F. Stanton
We are back, with a new name, same precious meanings.
Welcome to one and all to our re-opening of our Wisdom of the Ages, Mind Body and Spirit.
New Year!  Lets see if we can have a nice collection of what we started out to do.
There are some precious and great writings by many Native American Nations in this country.  And many writings that are precious from other country's.
Please stop by and, if you like start a thread of your own if you like.
All possitivity is welcome here! 
Heart healthy, and Food for the Soul!
Thank you,
Jandi
P.S. Co hosts recruit starts today.
 Please apply.
Anonymous
Signing In
Peace & Laughter ~ Catherine ~
Saying Hello
I've just joined and am on a new program on my computer.  I don't like it.  Let's see if I can find and put a picture here. Nope, not gonna work. 
Jandi
Sounds like a great group.Thanks for inviting me.Hope to add and to learn from this group,to make new friends also.
thanks again
brenda
New Member
Hi Jandi: Salaam Rabia:
Well I like 2 thank Jandi 4 her graciouse invitation, I am still a bit ill, but I do my best 2 be here, Jandi....ur a good friend....
Rabia I hope ur doing alot better with ur ailments, May Lord be with  u & us all....sorry we loose touch at times, at times don't wanna bother u....
Thanks 4 having me,
Jayne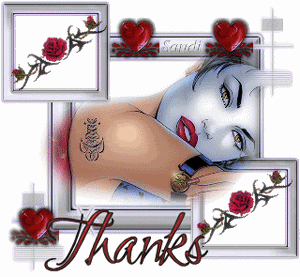 Welcome one and all!   I sure hope we can get some wonderful collections of sayings, and teachings from all cultures!  Pictures and art included.  Recipe's from someone's grandma that was almost forgotten. 
Wisdom of the Ages, Mind, Body, Spirit, is a place where we can meet in peace and share all that we can from our forefathers...oh and yes....foremothers too..
Lovingly, I welcome you all here!
Jandi