"Making the world a better place, one step at a time."

Jefferson, TX, USA
female, age 33
married, 3 children
Speaks: english, some Spanish
Joined Feb 8, 2007


Causes: Big Cats, Endangered Species, Global Warming, Peace and Non-Violence, Human Rights, Violence against Children, environment, animal rights, poverty, Religious Tolerance, Cancer Awareness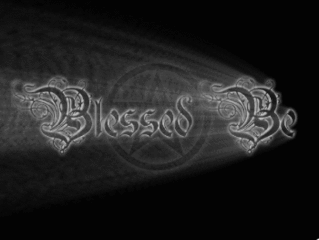 Save the Iberian Lynx from Extinction:
http://www.thepetitionsite.com/5/save-the-iberian-lynx-from-extinction/
This beautiful feline is the most endangered cat in the world, and on the edge of extinction. If this species dies out, it would be the first feline extinction since the sabre-toothed tiger 10,000 years ago. Please sign my petition to urge for more conservation efforts on their behalf and in hopes of rebuilding more of their population so that they don't die out. Let's save the Iberian Lynx!


Increase the peace!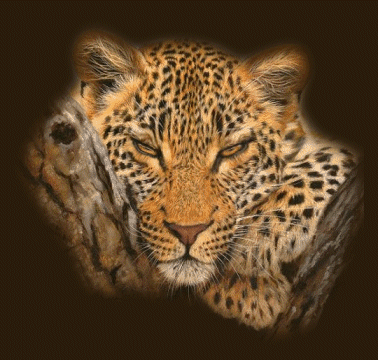 HSUS MySpace Page | Get web badges



Another petition of mine. I am begging for signatures here. This is a huge, horrendous growing crime in the world. Raise awareness. Lobby politicians and your local state government officials if you are in the United States. Visit the sites listed on the petition to find out what else you can do to help.

Please sign my petition. Thanks.

Stop Human Trafficking-

http://www.thepetitionsite.com/2/join-the-movement-to-combat-slavery/
Find a place to stand, and move the world.


"Some people make the world a better place just because they exist..."



Joined
Feb 8, 2007
Activist Aspirations
Enthusiastic
Here for
Meeting Friends, Support a Cause
Group Host of
none yet
Groups
Care2 Feedback and Suggestions, Defenders of Wildlife, Human Rights Network, Pagans, Race for the Big Cats, ThePetitionSite Center
Hometown
Marshall, TX
Homepage
Birthday
Sept 07, 1984
Languages
english, some Spanish
About Me
I am a 26 year old aspiring author and book nerd. I'm a dreamer and lover. I'm usually not too great about describing myself. Soo.. I'll just get back to this part later. :)
Introduce yourself to Crystal
Lifestyle
Pets
Bella-cat-, Sugar-dog-
Activist Aspirations
Enthusiastic
Political Leaning
Liberal
Religions
pagan, atheist, Agnostic, earth religions, Eclectic Pagan, Wiccan/Pagan/Druid
Eating Habits
Vegetarian Wannabe (I Try!), Dr. Pepper, Lots of fruits and veggies, no pork/beef, healthy, no red meat, Almost Vegetarian
Wild Fact About Me
I'm a true bookworm nerd. LoL. Majorly into history (anything on ancient civilizations). I have an obsession with book collecting... reading.. and I'm also trying to get published- it is my dream.
My Philosophy
Live life each day as if you were dying tomorrow.
What Gives Me Hope
The idea of world peace.
If I were Mayor, I'd make the world a better place by
Oh gosh, this is a hard question because I would do A LOT. I can say that one of the first things I would do is to make animal cruelty laws have much harsher punishments. Another is to focus on our climate crisis. I'd also legalize marijuana.
What/who changed my life and why
Al Gore, Leonardo DiCaprio, my father
What Bugs Me
hypocrites, ignorance, bush administration, war/violence, animal abuse, liars, injustice, cruelty, abusive people
Passions
paranormal research, Pagan Pride, books, learning, writing, mythology, animals, history, environment, nature, spirituality, reading, peace
Inspirations
peace, nature
What Scares Me
global warming, failure of success, being alone, War - Cruelty - Greed - Indifference, spiders, hate, abusers
Favorites
Role Models
John Lennon, Leonardo DiCaprio, Al Gore, Mahatma Gandhi, Angelina Jolie, Albert Einstein, Martin Luther King Jr., Nelson Mandela, Oprah Winfrey, Princess Diana
Quotation
"Some are born great, some achieve greatness and some have greatness thrust upon them." ~William Shakespeare----

"Peace has never come from dropping bombs. Real peace comes from enlightenment and educating people to behave more in a divine manner." ~ Carlos Santana

"Be the change that you want to see in the world." ~ Gandhi


"If we don't end war, war will end us."

"Here's to the crazy ones. The misfits. The rebels. The troublemakers. The round pegs in the square hole. The ones who see things differently. They're not fond of rules. And they have no respect for the status quo. You can quote them, disagree with them, glorify or vilify them. About the only thing you can't do is ignore them. Because they change things. They push the human race forward. And while some may see them as the crazy ones, we see genius. Because the people who are crazy enough to think they can change the world, are the ones who do."

"You may say I'm a dreamer, but I'm not the only one. I hope someday you join us... and the world will be as one." ~John Lennon
Interests
concerts, Paranormal Research and Investigation, reading, tattoos, history, movies, music, meditation, Spirituality/Philosophy, Mind/Body/Spirit, Mythology / Folklore, crystals, environment, Books - Author, Art/Design, Anthropology
Books
William Shakespeare, The Lovely Bones, Wicked Lovely series, The Hunger Games series, Vampire Academy series, Harry Potter Series, The Book thief by Markus Zusak, history and mythology, Pagan Spirituality, Celtic spirituality, The Historian by Elizabeth Kostova
Music
David Bowie, nirvana, apocalyptica, John Lennon, Green Day, classical/celtic/opera, Rock and Heavy Metal, Three Days Grace, GODSMACK!!, Avenged Sevenfold, Seether, Buckcherry, Jason Mraz, Evanescence, Nickleback
Movies
Alice in Wonderland (Tim Burton), Blood Diamond, Donnie Darko, The Crow, Nightmare Before Christmas, Underworld Trilogy, PIRATES OF THE CARIBBEAN, Sweeny Todd, Labyrinth, Dark Knight, The Mummy movies, SAW series, Interview with the Vampire, An Inconvenient Truth
TV Shows
The Daily Show with Jon Stewart, The Colbert Report, Family Guy, Destination Truth, Whose Line is it Anyway?, GHOST HUNTERS- TAPS, history channel, That 70's Show, Supernatural
Favorite Foods
spicey foods, potatoes, Chinese and Mexican, fruit, veggies
Favorite Places
nature
Can't Live Without
nature, books, animals, friends, internet
Introduce yourself to Crystal
My Butterfly Rewards
Most recent activity (up to 500 gifts shown)
---
I've earned Butterfly Credits