"Saying helloooo to Nancy in her final days on Care2 ! ! ! ! ! !"

England, Uk, United Kingdom
male, age 41
single
Speaks: EE_NN_GG_LL_II_SS_HH, GG_EE_RR_MM_AA_NN, WWW.FORESTETHICS.ORG
Joined Feb 17, 2002


Causes: against palmoil industry, VEGANISM, VEGANISM, VEGANISM, ECO-DESIGN, ECO-DESIGN, ECO-DESIGN, ENVIRONMENT, ENVIRONMENT, ENVIRONMENT, Indigenous Peoples Rights, Open Source, Animals with Rights, Freedom of Expression, Rain Forests, Against Factory Farms, Peace & Nonviolenc

Activities: Martial Arts, Backpacking, Camping, cycling, Drawing/Sketching, Gardening, Adventure Travel, Weightlifting, Hot tubbing, Running / Jogging, Photography, Listening to Music, Movie watching, Meditation, Marathons, Massage, Beachcombing, Yoga




My Billboard for Important Updates & some Casual too.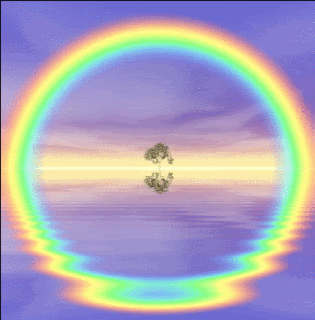 BOOK-MARK ME if you want....
http://my.care2.com/veganism
Can't live without these "things"
^^^^^^^^^^^^^^^^^^^^^^^^^
1) Veganism/freestyle spirituality.
2) Goth or related lifestyle/Brains.
3) Fitness & Exerise/Cycling/muscle.
4) Forests & Woods & Forests & Woods!
5) Linux/GNU/freeSoftware/openSource
6) Freedom/fresh air/personal space.... & more besides! =)


Heed this plz visitors AKA 'would be friends'
A small request >>>
please introduce yourself in some small
way before requesting friend connection.

Thankyou, it is very much prefered!!!!!

but you have to know I often have to put
new friends to Email instead of show on
my profile. Because on Care2 itself I keep only #9 friends at nearly all cost....for purposes of keeping down, people that don't really consititute friends some of whomever they maybe) (((for Practical Reasons AND Sanity Reasons)))
However --as I say above-- some friends, that maybe counted above 9, are considered as possible contacts to write in email instead,
................................AND is more justified that I take this stance, especially now currently that care2 from
APR 2015 is now forcing us to use a SERIOUSLY RUBBISH, an ILL PERFORMING & UNRELIABLE formating system in the Private Messages..
Simply TOO Substandard to use without nervousness about it messing up our messages and hard earnt time & effort put
into them, THIS SUPPOSED NEW FORMATTING SYSTEM IN PM's is actually MEANT to be an improvement BY CARE2, but which
is actually a massive backwards step as things stand...
(like being given 2nd rated downgraded word processing
retro-fit full of annoyances born of the software with no image facility either)... and pretty much like a kick in the head, for anyone who spends care writing their messages to this person or to that, with every chance they might lose that message, especially whilst this thing is in BETA as it appears to be right now.... SIGH.

Ps... The ONLY TRUE redeeming feature of any REAL USE, in the NEW LOOK, is the WIDE BERTH of the text space, THAT makes for a GOOD CHANGE, but Otherwise it's a RUBBISH font changing pain in the ass, and all that entails) but as I say that is the exceptionally ONE FEATURE that I can pick out that I really care about, that care2 got right currently, and whatever else they MIGHT HAVE GOTTEN RIGHT in the new message designset, I'm afraid becomes faded in meaning when they are at RISK and our HARD WORK and patience too that we put in when crafting our messages --- maybe not all the time do we go to great lengths, and that's cool, EASY DOES IT, is sometimes the desired approach to life, and to not be so intense about it all, but.. when a message HAS had time & thought put into it, well then Care2 needs to hear of a few more voices that are **UNIMPRESSED** with the new message system is what.... Yes people, it is quite serious.... as you too may find out if you lose your messages due to no fault of your own, and because care2 hasn't bothered to put in place a decent enough piece of software WITHOUT ALL THE MADDENING GLITCHES.

PLEASE AIR YOUR VIEWS ABOUT NEW FANGLED BACKWARD MESSAGE UTILITY NOW >> NOW >> NOW>> DON'T WAIT !!!!!!!!
(oh but how come I am able to write well on the profile in so much
font and color change, easy, cos its still the old style editing ON OUR PROFILE), but NOT IN PRIVATE MESSAGING ITS NOT, HENCE WHY WE NEED TO MAKE OUR VOICES HEARD TO CARE2 And ***complain please anyone that read this***
Go here:> http://www.care2.com/aboutus/contactus.html

---
Joined
Feb 17, 2002
Activist Aspirations
undeclared
Here for
Meeting Friends, Dating, Job Search, Support a Cause, Other
Group Host of
none yet
Groups
(AGR) A Green Road, * ~ 1. People Helping People & PAYING IT FORWARD ~ *, A Free Stuff Network (AFSN), Acoustic Coffee House, Activists Against Factory Farming, Alkaline Diet, All the best bands, Animal Activists, Animal Lovers, Art 2 Art, Attempting to Learn Japanese....., Beats4Change, Between the Worlds, Care2 Feedback and Suggestions more »
Hometown
UK UK UK UK UK UK UK UK UK
Homepage
http://www.care2.com/c2c/people
Birthday
Nov 01, 1973
Languages
EE_NN_GG_LL_II_SS_HH, GG_EE_RR_MM_AA_NN, WWW.FORESTETHICS.ORG
About Me
ASK... or forever wonder.

VEGAN & WISHFUL KUNG FU STUDENT (shaolin arts etc).... MY PROFILE UPDATES AT RANDOM ACCORD SPARINGLY, unless stated in Bulletin Special !
Introduce yourself to ForestWald
Lifestyle
Pets
One Free Range Pet Dinosaur
Activist Aspirations
Political Leaning
Religions
Earth Religions
Eating Habits
Raw= SOMETIMES -- Vegan= ALWAYS, Strict Vegan, Veganizer, Vegan of Many Wisdoms, Vegan obsessive, Vegan all the Way, Everything in Mod except when I'm hungry, Eco-Friendly-Foods, Extra Vegan, More Vegan Than Thou Darling!, More than Vegan
Wild Fact About Me
Too idiosyncratic to mention presented as mind numbing trivia here. :p:p
My Philosophy
hmmmm, think less, feel more I think... oops. :D :p
What Gives Me Hope
What gives me hope is that oneday I will be as to the earth as dust is blowing in the wind. JUST KIDDING :p
If I were Mayor, I'd make the world a better place by
�ºï¿½ºï¿½ºï¿½º �ºï¿½ºï¿½ºï¿½º �ºï¿½ºï¿½ºï¿½º �ºï¿½ºï¿½ºï¿½º
By Going VEGAN [V]~[E]~[G]~[A]~[N]
�ºï¿½ºï¿½ºï¿½º �ºï¿½ºï¿½ºï¿½º �ºï¿½ºï¿½ºï¿½º �ºï¿½ºï¿½ºï¿½º
What/who changed my life and why
Most eventfilled event in my life happened when I wrote this message telling other people I have no life.
Maybe thats not even funny either!!!
What Bugs Me
The STUPID rat-race, Destruction of the Earth, Stupid closed minded people, Malicious Gossip, ANIMAL ABUSERS, Stuck up people, STUPID AND MOUTHY PEOPLE, People claiming friendship that are not!, Apathy Lazy Indifference, Abusive People who have nothing better!!
Passions
BeingDifferent- Not following the herd.., STAYING TRUE TO MYSELF, keeping my imagination Vivid Alive, TREES FOREST, Bicycling, Recycling and Re-use, Exploring new ways to have fun, Quality Friends, Philosophy in general, Extreme forms of Expression, being unique
Inspirations
Birds chirping, Seeing new innovative new care2 features, the beauty of nature, rain, life itself
What Scares Me
Ignorance And Apathy, not making a difference, Losing the ones I love
Favorites
Role Models
david icke (in some ways), russell brand, friends, myself, Bruce Lee, but I don't really have any true idols
Quotation
"By failing to prepare, you are preparing to fail" (Benjamin Franklin)

"Drama is life with the boring bits taken out"

"Life shouldn't be measured by how many breaths you take; but to how many moments takes your breath away."
Interests
Spirituality/Philosophy, Shaolin kungfu, VEGANISM (Strict), Whole Foods, Holistic Health, Eco Sustainability, Definately Love Yoga Various Forms Style, Internet Computer toAvoid being isolated, Body Movement (Art Expression), BodyBuilding (of a kind)
Books
Self Improvement &amp, Philosophy!!, Tibetan Book of Life &amp, Death, mainly non-fiction, books without text or words !!!!!!!!
Music
Can't think at the moment, Ouch!..., ALTERNATIVE/ OTHER, native american japanese drumming etc, Noir Desir, KMFDM, Disturbed
Movies
Amelie, many much many more, The Talented Mr Ripley, Fried Green Tomatoes, TV is boring... Movies are ok though
TV Shows
TV is a tad boring AND over-rated, Movies are okay, sort of..., BUT.., Yawn
Favorite Foods
Froots, Vego-producia, Leafy, Veganisch, Fruits Vegetables
Favorite Places
The New Forest, underground tunnels and passageways, Being in nature, JAPAN, Castle in the Clouds, forests, woods
Can't Live Without
being surrounded by trees, Friendships, lovemaking, Trees, Woods, Forest, music, fresh air, Hot pictures of my fav Japanese peoples
Introduce yourself to ForestWald
My Butterfly Rewards
Most recent activity (up to 500 gifts shown)
---
I've earned Butterfly Credits