I AM HERE ON CARE2 FOR THE ANIMALS, THAT IS MY SOLE REASON FOR BEING HERE, TO DO ALL I CAN TO EASE THEIR SUFFERING AT THE HANDS OF MAN ..

IT IS WONDERFUL TO MEET AND TALK WITH FRIENDS WHO FEEL AS I DO -BUT I AM NOT HERE TO FILL MEMBERS PAGES WITH ENDLESS, REPETITIOUS "GOOD MORNING" "HAVE A LOVELY WEEKEND" "ENJOY YOUR MONDAY" TYPE OF MESSAGES THAT I SEE ALL OVER CARE2 MEMBER PAGES -I AM NOT HERE TO DO THAT SO PLEASE DO NOT EXPECT IT OF ME. ANIMALS WILL ALWAYS TAKE PRIORITY ..

ANIMALS/BIRDS ETC. WERE NOT PUT ON THIS EARTH FOR OUR ENTERTAINMENT, TO BE ABUSED, TO BE HUNTED AND KILLED, BUTCHERED, SLAUGHTERED, THEIR PARTS USED FOR HUMAN MEDICINES, THEIR FUR FOR COATS, HORNS, TUSKS ETC. FOR TRINKETS, THEIR ENTIRE HEADS FOR TROPHIES ON WALLS, THEIR LIVE BODIES USED IN ALL MANNER OF ANIMAL EXPERIMENTS/RESEARCH – (I COULD GO ON..) THEY ARE SENTIENT LIVING BEINGS AND FEEL FEAR AND PAIN THE SAME AS WE DO. WE ARE MEANT TO BE THEIR GUARDIANS -THEIR PROTECTORS WHO SHOULD LOVE AND CARE FOR THEM, TREAT THEM WITH RESPECT AND KINDNESS, AND I AM TOTALLY OUTRAGED, LIVID WITH ANGER -COUPLED WITH DESPAIR AND TOTAL DISBELIEF AT WHAT FURTHER TORTUREOUS, INHUMANE, BARBARIC "FATES" MAN CONTINUALLY THINKS UP FOR THEM. "INDIFFERENT" MANKIND SHOULD BE WIPED FROM THE FACE OF THE EARTH - I FIND MYSELF FOREVER THINKING "STOP THE WORLD I WANT TO GET OFF, I DO NOT WANT TO BE A PART OF THIS CRUEL,HEARTLESS, GREEDY, EVIL WORLD" I FEEL SO ASHAMED TO BE HUMAN.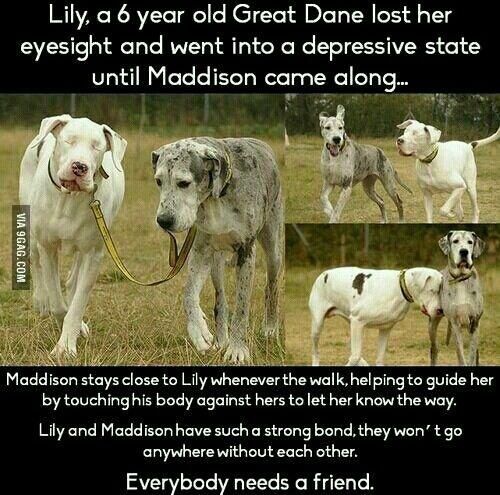 Joined
Jan 2, 2014
Activist Aspirations
undeclared
Here for
Meeting Friends, Support a Cause
Group Host of
none yet
Groups
none yet
Hometown
NOW LIVE IN THE COSTA TROPICAL (GRANADA, SPAIN)
Homepage
http://www.whisper2mesoftly.com
Birthday
Feb 22, 1952
Languages
ENGLISH AND A LITTLE SPANISH
About Me
Introduce yourself to Dianna
Lifestyle
Pets
CURRENTLY I HAVE 3 RESCUE DOGS
Activist Aspirations
Political Leaning
Religions
I AM A SPIRITUALIST
Eating Habits
LOTS OF FRESH VEGETABLES AND FRUIT
Wild Fact About Me
NOT A DAY GOES BY WITHOUT ME TALKING ALOUD 2MY PRECIOUS, DECEASED LOVED ONES -BOTH HUMAN &ANIMAL (BECAUSE I BELIEVE THEY R ALL AROUND,CAN SEE & HEAR) I ALSO TALK OPENLY 2MY TREES & EVERYTHING ELSE I'VE PLANTED 2INSPIRE &ENCOURAGE GROWTH 4THEY R LIVIN
My Philosophy
What Gives Me Hope
DISCOVERING THIS WONDERFUL WEBSITE AND FINDING THERE ARE SO VERY MANY CARING COMPASSIONATE THOUGHTFUL PEOPLE OUT THERE THINKING THE SAME WAY THAT I DO AND TRYING THEIR HARDEST WITH HUNDREDS OF WORTHWHILE CAUSES AND ESPECIALLY, FOR ME - TO PROTECT ALL ANIMALS/CREATURES/SENTIENT BEINGS FROM NEGLECT ABUSE CRUELTY TORTURE PURE VILE EVIL - AND END THEIR CONTINUAL SUFFERING AT THE HANDS OF MAN
If I were Mayor, I'd make the world a better place by
What/who changed my life and why
What Bugs Me

Passions

Inspirations
MALALA YOUSAFZAI, MAHATMA GHANDI
What Scares Me
DEATH NOTBEING DEAD THE ACTUAL DYING BIT, MANKING THE CRUELTY INDIFFERENCE OF MAN, ALL WAR ALL TERRORISM THE GREED OF MAN, RELIGIOUS INTOLLERENCE AND EXTREMISM
Favorites
Role Models

Quotation
DO UNTO OTHERS, AS YOU WOULD HAVE THEM DO UNTO YOU ..
Interests

Books
FACTUAL 100'S OF BOOKS COLLECTED, OVER MANY YEARS ON SPIRITUALISM, LIFE AFTER DEATH LIFE BEFORE LIFE, BIOGRAPHIES OF GREAT CLAIRVOYANTS, SUCH AS BATTLING BERTHA HARRIS, FAMOUS SPIRIT GUIDES SUCHAS WHITE EAGLES, LIVING IN HARMONY WITH THE SPIRIT 4EXAMP
Music
LUCIANO PAVAROTTI, CHARLOTTE AND JONATHAN, ANDREA BOCELLI, THE SOUNDS OF THE PAN PIPES, MAMA CASS JUDITH DURHAM
Movies
GHOST, RABBIT PROOF FENCE, THE BLUE LAGOON, PRETTY WOMAN, E.T EXTRA TERRESTRIAL :-)
TV Shows
I USED TO LOVE DANCING ON ICE !, I STILL LOVE BRITAIN'S GOT TALENT, DOCUMENTARIES, I'M A CELEBRITY GET ME OUT OF HERE
Favorite Foods
BLACK CHERRIES MANGO'S AVOCADO'S, KIWI'S AND GOOSEBERRIES, BROCCOLI WHOLE GREEN BEANS, CABBAGE CAULIFLOUR AND BRUSSEL SPROUTS, YOGHURT AND CHOCOLATE :-), RAW AND COOKED MUSHROOMS, POTATOES COOKED ALL WAYS, ALL KINDS OF WHITE FISH, HIGHLY ALLERGIC TO SHELLFISH /
Favorite Places
QUIET AND TRANQUIL
Can't Live Without
ANIMALS
Introduce yourself to Dianna
My Butterfly Rewards
Recent Activity
---
I've earned Butterfly Credits