I AM HERE ON CARE2 FOR THE ANIMALS, THAT IS MY SOLE REASON FOR BEING HERE, TO DO ALL I CAN TO EASE THEIR CONTINUAL SUFFERING AT THE HANDS OF MAN ..

IT IS WONDERFUL TO MEET AND TALK WITH FRIENDS WHO FEEL AS I DO -BUT I AM NOT HERE TO RECEIVE OR FILL MEMBERS PAGES WITH ENDLESS, DAILY REPETITIOUS "GOOD MORNING" "HAPPY WEDNESDAY" "HAVE A LOVELY WEEKEND" "ENJOY YOUR MONDAY" TYPE OF MESSAGES THAT I SEE ALL OVER CARE2 MEMBER PAGES -I AM NOT HERE FOR THAT SO PLEASE DO NOT EXPECT IT OF ME. ANIMALS WILL ALWAYS TAKE PRIORITY ..

ANIMALS/BIRDS ETC. WERE NOT PUT ON THIS EARTH FOR OUR ENTERTAINMENT, TO BE OUR FOOD, TO BE ABUSED, USED IN SACRIFICIAL KILLINGS, WILDLIFE KILLING CONTESTS,
TO BE HUNTED AND KILLED, TORTURED, BUTCHERED, SLAUGHTERED, THEIR PARTS USED FOR HUMAN MEDICINES, THEIR FUR TAKEN FROM THEM WHILST STILL ALIVE FOR COATS, HORNS, TUSKS ETC. TOO, HACKED FROM THEIR LIVE BODIES FOR TRINKETS, THEIR ENTIRE HEADS FOR TROPHIES ON WALLS, THEIR LIVE BODIES USED IN ALL MANNER OF ANIMAL EXPERIMENTS/RESEARCH –
LIVE CATS & DOGS BOILED AND BURNED ALIVE IN SUCH AS CHINA
(I COULD GO ON..) ANIMALS DO HAVE A SOUL! THEY ARE SENTIENT LIVING BEINGS AND FEEL FEAR AND PAIN THE SAME AS WE DO. WE ARE MEANT TO BE THEIR GUARDIANS
-THEIR PROTECTORS WHO SHOULD LOVE AND CARE FOR THEM, TREAT THEM WITH RESPECT AND KINDNESS, AND I AM TOTALLY OUTRAGED, LIVID WITH ANGER -COUPLED WITH DESPAIR AND TOTAL DISBELIEF AT WHAT FURTHER TORTUREOUS, INHUMANE, BARBARIC "FATES" MAN CONTINUALLY THINKS UP FOR THEM. "INDIFFERENT" MANKIND SHOULD BE WIPED FROM THE FACE OF THE EARTH - I FIND MYSELF FOREVER THINKING "STOP THE WORLD I WANT TO GET OFF, I DO NOT WANT TO BE A PART OF THIS CRUEL,HEARTLESS, GREEDY INDIFFERENT, EVIL WORLD" I FEEL SO ASHAMED TO BE HUMAN.
"IT IS INCREDIBLE AND SHAMEFUL THAT NEITHER INDOCTRINATORS NOR MORALIST RAISE THEIR VOICE AGAINST THE ABUSE TOWARDS ANIMALS" - VOLTAIRE
AS GANDHI SAID "THE GREATNESS OF A NATION AND ITS MORAL PROGRESS CAN BE JUDGED BY THE WAY THEY TREAT THEIR ANIMALS"
"ALL THE ANIMALS OF THE EARTH FEEL LIKE WE - ALL THE ANIMALS OF THE EARTH, AS WE STRIVE FOR HAPPINESS - ALL THE ANIMALS OF THE EARTH LOVE, SUFFER AND DIE LIKE WE - SO THEY ARE OUR EQUIVALENT CREATURES - OUR SISTERS AND OUR BROTHERS" (ST. FRANCIS OF ASSISI ABOUT ANIMALS
- 1181-1226 )

"THE SOUL IS THE SAME IN ALL LIVING CREATURES, ALTHOUGH THE BODY OF EACH IS DIFFERENT" (HIPPOCRATES)
http://www.
thepetitionsite.com/923/327/616/sp
read-the-word-about-cultured-meat/#bbtw=191384742
…
AND ALSO READ THIS IT'S MOST INTERESTING:
http://www.
whyculturedmeat.org/essays/animal-
rights/is-it-animal-rights/
…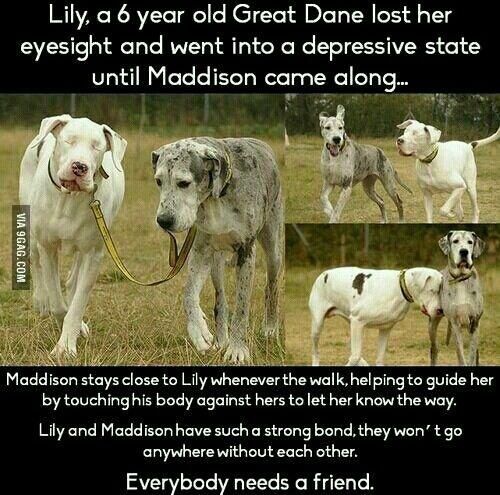 THE MORE HELPLESS A CREATURE IS, THE GREATER IS HIS CLAIM ON HUMAN PROTECTION FROM HUMAN CRUELTY (MAHATMA GANDHI)