Lewisburg, PA, USA
male, age 40
single, 1 child
Speaks: english
Joined Sep 16, 2008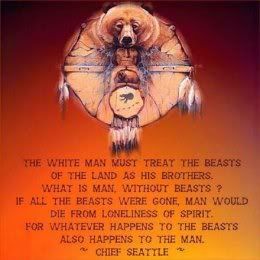 It is important that we try to educate people in reguards to their neglect and abuse towards the earth and the animal kingdom.I think as a whole,society is naïve or ignorant to the detramental effects and harsh impact we leave upon our Mothers back.Along with spirituality dropping to an all time low,the masses have lost total compassion and have forgotten how to love.Life has now become a day to day to struggle rather than a journey from one plane to another.To most,God has become only a three letter word or a quick thought brushed aside by lust,greed and hate.To few,all life remainds sacred.Animals are more than just a source of food,more than a product of cruelty and torture,more than just a house pet.To few,we remember that we are but just one small entity among an eternal vastness of entities and energies and we know we're not alone.To few,the breath of an infant still warms the hearth of both mothers and fathers alike.We must keep the faith and hope that the blind will one day see and that the sick will one day be healed.We must always hold on to that,love from our creator that we have and we must always stand strong and fight for what we believe in.In the end,it is the creator rewards we shall recieve.
We are the choosen ones,the servers,the warriors,the lovers and we cannot give in to the worldly ideas and/or mechanisims of destruction.It is our purpose to educate and retaliate against the demonic and greedy forces whom focus merely on destroying our earth and surpressing indigenous peoples for the sake of filling the bottomless pockets of the elite.
Love our Mother....
Love our Creator....
Love our childern....
Love ourselves....

James Anderson ( AKA) Coyote is 30 years old.He is part Cherokee,Wolf Clan from the Eastern Band and part French.
He was born in North Carolina but raised in Tennesse till the age of 13 when he became a independent and started to roam the country.At the 15,while on tour with the Greatful Dead,he met some people within the Family that turned him on to and educated about the abuse amongst Mother Earth and the Animal Kingdom.Every since he has made it his promise and duty to do his part to help stop the destruction that mindkind brings upon the Earth and the Animals.

I am one of Mothers warriors.I am serving 8 years for a bank robberies to help fund my causes.I have run with groups such as Earth Liberation Front (E.L.F.),through I remain solo.I support my brothers and sisters within the E.L.F.& A.L.F. to the fullest and only have love for them.
These corporations that continue to rape and rob our Mother and surpress
Indigenous People must be stopped.It is long past due for a revolution on Turtle islands.
Warriors!! We must rise up!!.We must get back to the spiritual path of higher consciosness and we must fight together against the unjust,right winged,demonic forces that are out to destroy all.
Rise up!!!!
So anyone with anything postive to say,please add me
Wado!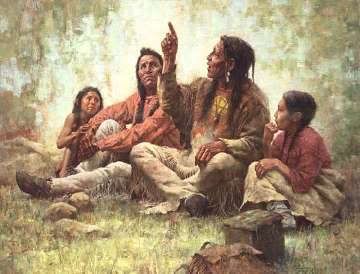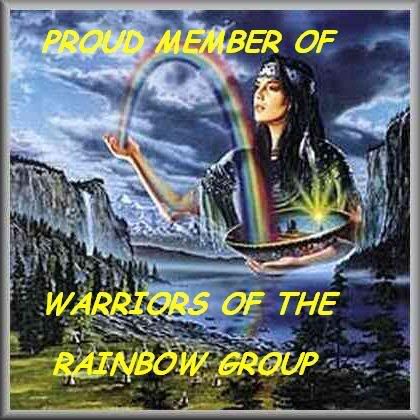 Joined
Sep 16, 2008
Activist Aspirations
undeclared
Here for
Meeting Friends, Support a Cause
Group Host of
Groups
* ~ GREENSEAS & FRIENDS~HELPING THOSE IN NEED ~ *, American Coyote Awareness, CHEROKEE PLACE OF PEACE, DUO for World Peace, Help Animals, Sign Petitions, Leonard Peltier is a political prisoner, Native American Church Of The Ghostdancers, Native Americans and Others Wisdom of the Ages Mind Body Spirit, Native Children's Survival, Rainforest Action, SEA SHEPHERD CONSERVATION SOCIETY - Outreach on Care2, Supporters of Native American Rights, The Greatest Members of Care2, WOODSTOCK NATION more »
Hometown
Homepage
Birthday
April 06, 1978
Languages
english
About Me
a brother to animals Mother Nature.spiritual healer,loyal
Introduce yourself to James
Lifestyle
Pets

Activist Aspirations
Political Leaning
Religions
spiritual
Eating Habits

Wild Fact About Me
write me....and you find out!!
My Philosophy
I am a warrior for Mother Earth. I am part French and part Tsi la ki or Cherokee Wolf Clan from Eastern Band. I am an anarchist "green" and I walk a spiritual path of righteousness
What Gives Me Hope
If I were Mayor, I'd make the world a better place by
What/who changed my life and why
What Bugs Me

Passions

Inspirations

What Scares Me

Favorites
Role Models
Oso Blanco (Byron Shane of Chubbuck), Leonard Peltier
Quotation
Interests

Books

Music

Movies

TV Shows

Favorite Foods

Favorite Places

Can't Live Without
Mother Earth &amp, Great Creator
Introduce yourself to James
My Butterfly Rewards
Most recent activity (up to 500 gifts shown)
---
I've earned Butterfly Credits