Hopkinton, NH, USA
female
committed relationship
Speaks: English
Joined Nov 10, 2004


Causes: Animal Welfare, Against Factory Farms, Anti-Hunting, Zoo Reform, Native American Rights, Organic Standards, Consumer Rights, Corporate Responsibility, Peace & Nonviolence, Legalization of Drugs, Pro-

Activities: Backpacking, Movie watching, Museums, Music - Concerts, Listening to Music, Needlepoint / Sewing / Weaving, Pottery, Birding, Cafes, Camping, Reading, Cooking, Snowshoeing, Gardening, Travel, Walking, Whale Watching, Hot tubbing, Hiking, Wine Tasting, Yog




forgive me for not being around! I miss my Care2 friends !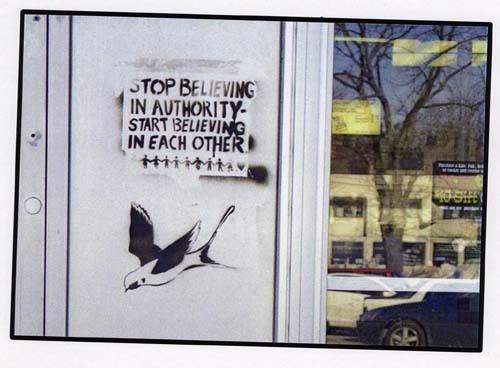 Peace, in the sense of the absence of war, is of little value to someone who is dying of hunger or cold. It will not remove the pain of torture inflicted on a prisoner of conscience. It does not comfort those who have lost their loved ones in floods caused by senseless deforestation in a neighboring country. Peace can only last where human rights are respected, where people are fed, and where individuals and nations are free.
--The 14th Dalai Lama
"Apathy can only be overcome by enthusiasm, and enthusiasm can only be aroused by two things: first, an ideal which takes the imagination by storm, and second, a definite intelligible plan for carrying that ideal into practice."

--Arnold Toynbee, Historian
Joined
Nov 10, 2004
Activist Aspirations
Casual
Here for
Meeting Friends, Job Search, Professional Connections, Support a Cause
Group Host of
none yet
Groups
Activist Employment Opportunities: Job Postings, Amnesty International, An Attitude of Gratitude, Animal Petitions, Animal Rights vs. Animal Welfare, Busting The Money Meme, Care2Guru, Defenders of Wildlife, Defenders of Wildlife Action Fund - Electing Pro-Wildlife Leaders, Dog Lovers, Elephant Lovers, Environmental Defense Fund, GLBT with a Committed Heart, Gaia: The Earth Force United Coalition. more »
Hometown
Concord
Homepage
Birthday
July 25
Languages
English
About Me
Actively seeking and questioning everything.
Introduce yourself to Molly
Lifestyle
Pets
Cats
Activist Aspirations
Casual
Political Leaning
Liberal
Religions

Eating Habits
Almost Vegetarian
Wild Fact About Me
I love to put my feet up and ride the grocery cart back to my car
My Philosophy
What goes around, comes around
What Gives Me Hope
Mother Earth will take care of herself
If I were Mayor, I'd make the world a better place by
If I were President, I would make the Environment a high priority
What/who changed my life and why
hmmmm thats a tough one.
What Bugs Me
Animal Cruelty, Backstabbers, whining :), Liars and Cheats
Passions
peace, happiness, clean air
Inspirations
tomorrow is a new day
What Scares Me
Ignorance and evil
Favorites
Role Models
Linda Ellerby and Molly Ivins, Strong women, i.e. Madeline Albright
Quotation
Interests
pets, Wildlife, Anthropology, Libraries, Linguistics, Marine Studies, Meditation, Ayurveda, Mind/Body/Spirit, Movies, Biology, Books - Author, Botany, Native American Products, Oceanography, Paper Products, Pets, Philosophy, Ecolog
Books
Jitterbug Perfume, Prodigal Summmer
Music
I really like a wide range of musical st
Movies
Cliffhangers and Comedies
TV Shows
Nature shows and BBC comedies
Favorite Foods
Indian and Italian and chinese and
Favorite Places
water, Wide open spaces
Can't Live Without
Love, respect, humor, solitude and a little wackiness
Introduce yourself to Molly
My Butterfly Rewards
Most recent activity (up to 500 gifts shown)
---
I've earned Butterfly Credits