"Every animal deservs a life. NO ANIMAL should be slaughterd, nor killed, just for their coat."

Bay Point, CA, USA
female, age 27
committed relationship
Dolphin Trainer
Speaks: English as a 2nd Language
Joined Jun 24, 2006





PLEASE SIGN THIS PETITION TO HELP
STOP THE USE OF LIVE DOGS AND CATS AS SHARK BAIT. PLEASE SIGN!
PLEASE SIGN MY PETITION!
http://www.thepetitionsite.com/1/save-live-dogs-and-cats-from-being-live-shark-bait
MYSPACE?? WANT SOME
FRIENDS?? GO TO THIS ADDRESS:
http://www.myspace.com/chicadreamer101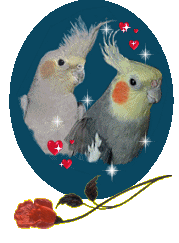 A poem for a friend. (for new ones.)

Standing By,
All the way,
Here to help you through your day

Holding you up,
When your weak,
Helping you find what it is you seek

Catching your tears,
When you cry,
Pulling you through when the tide is high

Just being there
Through thick and thin
Just to say, You are my friend.
In Loving Memory Of Steve Irwin.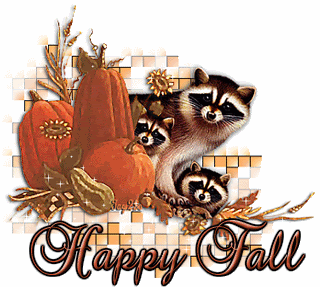 With Love and Pride.

Loving cockatiels...so cute.
Just a kiss...makes them happy.
YAY!!! an adventure!!
Singing help express my feelings.
Hug????
My country tis of thee....
For all loving cockatiels.
especially mine. Big hugs to you Sammy.
Sweet Land of Liberty...
I just Love cockatiels...dont you??
Joined
Jun 24, 2006
Activist Aspirations
Rabid
Here for
Meeting Friends, Support a Cause
Group Host of
Groups
* ~ 1. People Helping People & PAYING IT FORWARD ~ *, All About Pet Foods, Animal-Loving Stars: Famous People Helping Animals, Ask the Vet Techs, Avatar Alley, Care2 Princesses of Causes, Cat Lovers, Chatter Box, Cockatiel lovers, Demanding Tougher Penalties for Animal Abuse!, Fairy Dust, Florida Panthers: Can We Save Them?, Friend Of The Week, Furever more »
Hometown
Pittsburg
Homepage
http://www.myspace.com/chicadreamer
Birthday
Feb 06, 1991
Languages
English as a 2nd Language
About Me
I am loyal as a friend and your worst nightmare as an enemy. But if im not you enemy, Im your best friend...
Introduce yourself to Dolphin
Lifestyle
Pets
Cockatiel, parakeets, frogs, fish, dogs
Activist Aspirations
Rabid
Political Leaning
Religions
Christian - Baptist
Eating Habits
Meat and Potatoes
Wild Fact About Me
I like to realize that my instincs guide my way.
My Philosophy
To go with the flow
What Gives Me Hope
My mom and and family
If I were Mayor, I'd make the world a better place by
To protect all animals
What/who changed my life and why
Dr.Phil. Because his advice is outstanding
What Bugs Me
Those who hurt others weaker than them, People whom do harm unto others, people who steal and harm others, people who rape, Drunk Drivers, Any one that would hurt an animal, abusive people
Passions
making a difference, writing, music, nature, peace, my family, love, laughter, LIFE!!!, family, environment, children, cats, books, animals
Inspirations
My best friend, my father, My mother, my family, love, Birds chirping
What Scares Me
spiders!!! EEK!!
Favorites
Role Models
Antonio Bonderaz, Orlando Bloom, My sister Lauren
Quotation
To be yourself and not to copy.
Interests
Marine Studies, Wildlife, pets, Art/Design, Movies, Meteorology, Music, Music, National Parks, Native American Products
Books
Any book that pulls me in!
Music
Rock, Latin
Movies
Cars, The Great Outdoors
TV Shows
Pablo Francisco, George Lopez. Comedy!
Favorite Foods
Steak, Potatoes, everything except spinage
Favorite Places
Italy
Can't Live Without
family
Introduce yourself to Dolphin
My Butterfly Rewards
Most recent activity (up to 500 gifts shown)
---
I've earned Butterfly Credits