"To be the best Mommy I can be to both my two and four legged babies."

Wesley Chapel, FL, USA
female, age 48
committed relationship, 1 child
Speaks: fluent in furbaby, english
Joined May 16, 2007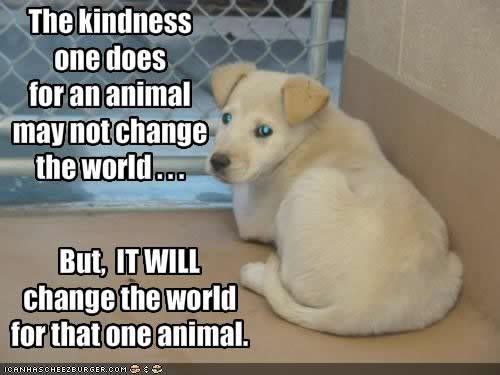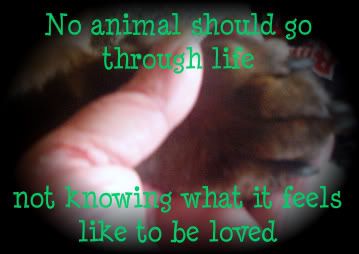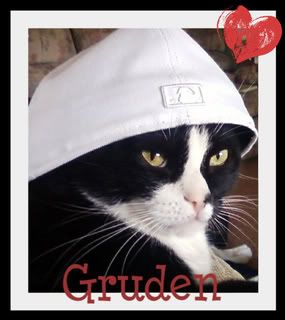 My beautiful, sweet Noah.
Gruden, my little angel.

My little Princess.

Joseph, R.I.P. my sweet baby boy.
I miss you so much!

My sweet little Pigdog.
Joined
May 16, 2007
Activist Aspirations
Casual
Here for
Meeting Friends, Support a Cause
Group Host of
Groups
Ask the Vet Techs, Big Cat Rescue, Tampa FL, Care2 Feedback and Suggestions, Care2Guru, Dog Lovers, Great Cooking, Haunted Places and Mysteries of the Unknown, Hot Debates & Shocking News, Kat's Kids, Recipes and Tips, Serenity In Sync!, The Haunted House, The Photographers Forum, The Sex Files
Hometown
Homepage
Birthday
March 04, 1970
Languages
fluent in furbaby, english
About Me
Introduce yourself to Amy
Lifestyle
Pets
fish, 4 cats and 1 dog
Activist Aspirations
Casual
Political Leaning
Depends
Religions
christian, spiritualist
Eating Habits
veggies and Dessert!!, Lots of diet soda!, TRYING TO BE HEALTHY - FAILING MISERABLY, garlic, Chocolate - Lots of it
Wild Fact About Me
Not sure there is anything wild about me anymore! :)
My Philosophy
You should never feel the need to explain or justify your beliefs..our beliefs are the one thing that our ours and OURS ALONE.
What Gives Me Hope
My son.
If I were Mayor, I'd make the world a better place by
Make and ENFORCE stiffer penalties for those convicted of crimes against children, the elderly, or animals.
What/who changed my life and why
My daddy made me who I am today. He taught me to be respectful of others and to stand up for what I believe in. But for all he taught me in life, I am amazed at what he has taught me through death. I miss him more than anyone could ever imagine.
What Bugs Me
indifferance, cruelty, Any one that would hurt a child, Any one that would hurt an animal, Those who hurt others weaker than them, The destruction of rural areas, people who WON'T use their minds!
Passions
My son!, nature, my friends, my family, cats, animals
Inspirations
the beauty of nature, ocean, my son, My best friend, animals
What Scares Me
my son being hurt, Losing the ones I love, hate, global warming
Favorites
Role Models
sister, Jesus Christ, father
Quotation
For it was not into my ear you whispered, but into my heart. It was not my lips you kissed, but my soul.
Judy Garland
Interests
baking, cooking, wildlife, psychology, Spirituality/Philosophy, reading, pets
Books
Cookbooks (yes I read cookbooks...lol), spirituality, Anything to do with animals and nature, any books about /the PARANORMAL
Music
Rock and Roll, country, Classic Rock
Movies
horror, ghost, comedies
TV Shows
Scrubs, monk, Law and Order SVU, house, Family Guy, Discovery Channel, Animal Planet
Favorite Foods
lobster, fruit, chinese, veggies, pizza, mexican food, chocolate, cheese cake
Favorite Places
nature, home, the ocean
Can't Live Without
god, my Steve :), my best friend Sandy, my pets, my son
Introduce yourself to Amy
My Butterfly Rewards
Most recent activity (up to 500 gifts shown)
---
I've earned Butterfly Credits