"I want to help."

Guntown, MS, USA
female
married
Speaks: English
Joined Oct 11, 2005


Activities: Amusement Parks, Aquariums, Arts/Crafts, Backpacking, Boating - canoeing/kayaking, Camping, Concerts, Cooking, Games - Board games, Games - Cards, Games - Electronic, Games - Puzzles, Games - Roleplaying, Gardening, Hockey - Watching, Football (American




I looked at all the caged animals in the shelter, the cast -offs of human society. I saw in their eyes love and hope, fear and dread,sadness and betrayal. And I was ANGRY! "God" I said, "this is terrible!" "Why don't you do something?" God was silent for a moment and then spoke softly and said,
"I have my child, I created YOU!!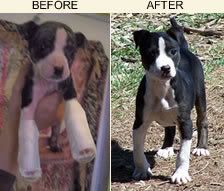 Wild animals never kill for sport. Man is the only one to whom the torture and death of his fellow creatures is amusing in itself.
James A. Froude (1818 - 1894)


Of all the animals, man is the only one that is cruel. He is the only one that inflicts pain for the pleasure of doing it.
Mark Twain
(1835 - 1910)
,
"The Lowest Animal"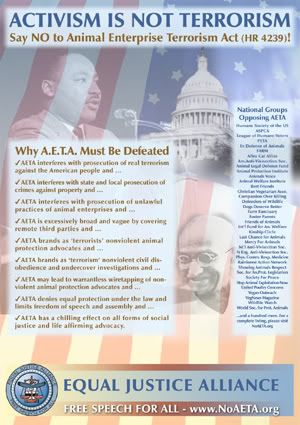 Joined
Oct 11, 2005
Activist Aspirations
Enthusiastic
Here for
Support a Cause
Group Host of
none yet
Groups
DIVERSITY, Demanding Tougher Penalties for Animal Abuse!, Greenpeace, HSUS-The Humane Society of the United States, Healthy Living Network, NATURE PROVIDES, Our Furry Friends, People Helping Animals, Animals Helping People, Pets in Need, Roadless Area Activist Network, Susan G. Komen Foundation, Until they are Safe - People Against Horse Slaughter, WWF - World Wildlife Fund
Hometown
Pt. Pleasant Beach, NJ
Homepage
Birthday
Nov 26
Languages
English
About Me
I care.
Introduce yourself to Tracy
Lifestyle
Pets
Dogs
Activist Aspirations
Enthusiastic
Political Leaning
Depends
Religions
The Jury is still out
Eating Habits
No Red Meat
Wild Fact About Me
My Philosophy
What Gives Me Hope
People here on Care2.
If I were Mayor, I'd make the world a better place by
Offer a free spay/neutering program to all resident's companion animals and triple the animal control/shelter budget and facilities and hire only Vets to run the shelters.
What/who changed my life and why
What Bugs Me
Waaaaaay too much to say in this space
Passions
Energy Healing And Love
Inspirations
Innocence and Peace
What Scares Me
People
Favorites
Role Models
Anyone who has ever cared for another
Quotation
"Can't we all just get along".
Interests
Everything
Books
Whatever is in my hands
Music
All music is a celebration! All music!
Movies
Too many to list!!
TV Shows
The Daily Show and Colbert Report
Favorite Foods
Um... YES!
Favorite Places
My home and orchard
Can't Live Without
Oxygen?
Introduce yourself to Tracy
My Thank You Notes
Nov 30, 2017

view card
My Butterfly Rewards
Most recent activity (up to 500 gifts shown)
---
I've earned Butterfly Credits