View Our Latest Free Movie: The Call
The World Sound Healing Organization
and All One Now Network
is a non-profit organization, working with respected luminaries and indigenous elders of many traditions, to bring their wisdom and teachings to the world, via live internet broadcasts, to build deeper respect for the beauty and sanctity of the Earth and all of her peoples, and to engage in simple celebratory ceremony & teachings to cultivate peace, joy and recognition of the oneness of all peoples.

If you didn't hear our broadcast Nov 27, 2006
,
with world renowned leader in the field of human consciousness,
Deepak
Chopra
,
click here for the Archive of the program.
Join In
Online for FREE newsletters about the wisdom traditions, updates about FREE Streamed Soundings, Four Times a Year, the weeks surrounding the Earth's Equinoxes and Solstices.
~~~
The power of sound touches and moves us deeply because we are vibrational beings in nature. Cultures the world over use sound to attune, invoke, and transform consciousness.

By integrating prayer, song, and chant, with clarity and intent, we can create a magical framework of healing potential for us and the planet. We have the power to transform.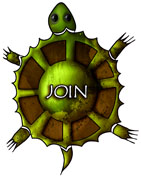 We are uniting with organizations world wide to create a world at peace, at one with each other. We are also working with indigenous elders and accomplished leaders in spiritual and healing disciplines, to bring forward the insight and wisdom they have to offer.
(See
Future Events
&
Hosts and Guests
page for complete listings.)
---