"Go! Bernie! Go! If anyone can help us, Bernie can."

Tempe, AZ, USA
female, age 115
single, 3 children
Speaks: english
Joined Jul 17, 2008





Thinking means using your mind to contemplate something. The more information and experiences you gather, the larger the database you have to access records from the past, categorize and judge. No matter how full the thinking mind is, it's still biased because of its limited point of view. Awareness, on the other hand, is pure consciousness. undiluted by the subjective point of view that sees everything in relation to itself. It's the spaciousness from which everything arises. You can access it when agitated or anxious. Sit still, focus on your breath and…
Sink into it.
Do you have a problem right now? If it's about the future, relax! All the information needed to determine the best course of action hasn't yet come in. Trust that it will. If your problem is about something that happened in the past, let it go. If it could have gone down differently, it would have. Life always shows up the only way it can considering the choices that appear available. Forgive everyone involved. Problems that occur in the present moment are easy because they always come with their own…
Solutions.
What seems relevant to you now won't be for long. That's why accomplishments aren't that important. What really matters is howconscious you are. After basic needs are met, outer circumstances don't determine your quality of life. You could be rich, famous and extremely unhappy or you could be broke, incognito and overflowing with joy. The more aware you are, the more you live in the present moment. The more present you are, the less worries you have. The less worries you have, the more you understand that happiness really is totally…
An inside job.
It's satisfying to reap societal praise for our accomplishments. While our focus on material advancement seems to take precedence in terms of our priorities, there's something we offer to life that's way more important than what we do. It's our quality of being. Our individual vibration contributes to the collective quality of the energy on our planet. Who we are on the inside really matters. The care we take with our relationships and our willingness to know and express ourselves honestly and lovingly have a healing effect that radiates out…
Far and wide.
These three meditations are from Gratitude 24/7.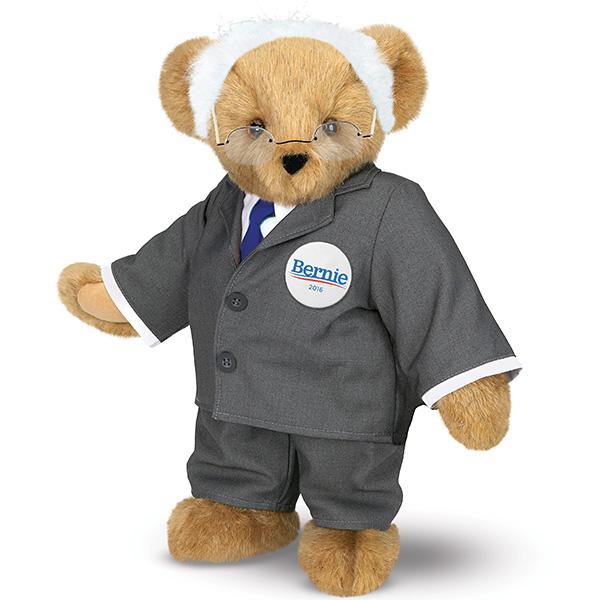 United States Environmentalists and socialists. Now Have the most promising Presidential Candidate they could desire: Bernie Sanders of Vermont. May we make the most of this opportunity.
Now that Bernie Sanders has entered the contest for the Democratic Party's presidential nomination, Americans are going to hearing a lot about socialism, because the 73-year old U.S. senator from Vermont describes himself as a "democratic socialist."
"Ever since I was a kid I never liked to see people without money or connections get put down or pushed around," Sanders explained in making his announcement. "When I came to Congress I tried to be a voice for people who did not have a voice—the elderly, the children, the sick, and the poor. And that is what I will be doing as a candidate for president."
Visit my blog on Green Living. Find out how Green Living
can be fit, frugal and fun
.
http://www.greenlivinggranny.com
I will support all animal rights and environmental causes on Twitter.
This is my Twitter link:
https://twitter.com/TheGreenReiss
I will support all animal rights and environmental causes on Facebook. This is my facebook link:
https://www.facebook.com/betsy.reiss1
Joined
Jul 17, 2008
Activist Aspirations
Rabid
Here for
Meeting Friends, Professional Connections, Support a Cause, Other
Group Host of
Groups
Adorable Moon, Ancient and Modern Cultures, Care2 Feedback and Suggestions, Computer Questions, Computer Shop, Conni's Place, David's Underground Cafe, FEMALE ARTISTS - CREATIVE WOMEN, Fighting Against Animal Cruelty!, Help the Honey Bees!, Mad Hatter's Tea Party, N0 Cruelty to Animals, NO FRACKING HERE!, ORANGUTANS: Men of the Forest more »
Hometown
Savannah, GA
Homepage
http://zonorus.marlboro.edu/~fereiss
Birthday
March 10, 1900
Languages
english
About Me
Sincere seeker, a mystic and an artist.

I know the continued presence of life on our planet depends upon the humble honey bee.

I know that my true joys in life come from giving and receiving love, on loving and being loved.
Introduce yourself to Betsy
Lifestyle
Pets
senior rescue cat
Activist Aspirations
Rabid
Political Leaning
Very Liberal
Religions
Ancient Esoteric, Mysticism/Earth Religions
Eating Habits
All Natural, Almost Vegetarian, Locovore, Abundant water, Raw as much as possible
Wild Fact About Me
Choosing simplicity & gratitude in this moment.

Faith that having confidence in success insures success.

Former cloistered nun.

SDS during the Viet Nam War. I used to drive a Mustang Mach 1 with a 351 Cleveland Engine.
My Philosophy
I value myself by living with integrity. I live in fervent love for Our Mother Earth.
What Gives Me Hope
DAWN...all the sunrises I have seen & hope to see.
If I were Mayor, I'd make the world a better place by
I have no interest in being a politician but I would be a devoted assistant to Senator Bernie Sanders if I were asked.
What/who changed my life and why
Learning about the female Buddha, Kwan Yin, while studying Asian art history.

Reading: 'A Whale for the Killing" by Farley Mowat. In this book about a humpback whale, Mowat describes touching one of these precious animals in the water. Mowat writes "His skin was so warm." I swam in the middle of a pod of humpbacks off the north shore of Bermuda. I touched a humpback mother and her calf. It was a moment of enlightenment, a moment of knowing that we are all connected WHEN I touched the warm skin of these animals.

"Defy Gravity: Healing Beyond the Bounds of Reason" by Caroline Myss

Dedicated people I have met on Care 2.
What Bugs Me
Cruel Persons, Judgemental attitudes, Rudeness in all its forms, LIARS!!!!!!!!!!!!!!, Forwarded emails, Chain E-Mails
Passions
Art/Painting/Drawing, Living fully in the present, Green living, Intentional living, gratitude, Spiritual growth and Spiritual guidance, environment, Sacred Wells, MY GRANDCHILDREN!!!!, KNOWLEDGE/WISDOM
Inspirations
The sounds of moving water, a gentle breeze, The United States Founding Fathers, the beauty of nature, Kindness in the face of hate, thunderstorms, forgiveness
What Scares Me
Toxic People, Heartlessness, Toxic Corporations
Favorites
Role Models
Farley Mowat, Edward Abbey, Bobby Sands, James Connelly, Grace O'Malley, Evangeline Adams, Joan of Arc, John Muir, Grant Lewi
Quotation
"May I become at all times, both now and forever
A protector for those without protection
A guide for those who have lost their way
A ship for those with oceans to cross
A bridge for those with rivers to cross
A sanctuary for those in danger
A lamp for those without light
A place of refuge for those who lack shelter
And a servant to all in need."
(Buddhist mentality - the bodhisattva heart)
"Holding on to anger is like drinking poison and expecting the person with whom you are angry to die." Buddha

"These temple-destroyers, devotees of ravaging commercialism, seem to have a cathedrals and churches, for no holier temple has ever been consecrated by the heart of

"All other animals except the human, acquire things because of need. Humans only are motivated by greed." Farley Mowat

"Dreams do come true. Without that possibility nature would not cause us to have them." John Updike

"Slow down and enjoy life." Eddie Cantor

"Logic will take you from A to Z. Imagination will take you everywhere else." Albert Einstein

"Learn to be silent, Let your quiet mind, listen and absorb." Pythagoras

"Do not believe what you have heard
Do not believe in tradition
Do not believe in anything spoken of many times
Do not believe in written statements
Do not believe in conjecture
Do not believe in authority, teachers, or elders.
But after careful observation and analysis, when it agrees with reason and it will benefit one and all, then accept it and live by it." Buddha
Interests
recycling, Ecology and Sustainability, Astronomy, Astrology, Moon Rise, Sun Rise, Mind/Body/Spirit, museums, Spirituality/Philosophy, Mythology / Folklore
Books
When God Was A Woman, The Golden Bough (Frazer), Virgil's Bucolic on Bees, Art history books, Grimm's Fairy Tales, Aesop, The Elder Edda Viking Saga, Current events: historical fact based, ancient cultures
Music
Southern rock...you can't get any better, Celtic folk, War Protest Songs, The Moody Blues, Charlie Daniels Band, Creedance Clearwater Revival, Blue Oyster Cult, Phip Ochs, The Doors, Jethro Tull, wiccan/pagan, bagpipes
Movies
PIRATES OF THE CARIBBEAN, Eight Below, Dr. Strangelove..., Oh Brother Where Art Thou?, AVATAR !!!!!!!!!!, The Wind That Shakes The Barley, The Crucible, Braveheart, The Bear, Thelma and Louise, The Crow, The Birds, Dead Man Walking, The Green Mile
TV Shows
No TV
Favorite Foods
Dark Chocolate
Favorite Places
Nevada, Vermont, Quebec, Arizona, Nova Scotia, The Outer Planets, Ireland, Wales, Scotland
Can't Live Without
dream magic, Internet recipes, loving and being loved, friends and family, all pollinators, spiritual growth, Quiet time to reflect and think, freedom, water, shelter
Introduce yourself to Betsy
My Butterfly Rewards
Most recent activity (up to 500 gifts shown)
---
I've earned Butterfly Credits