"Thrift, Simplicity, Gratitude AND Radical Green Living which is always healthy and fun."

Tempe, AZ, USA
female, age 114
single, 3 children
Speaks: english
Joined Jul 17, 2008





How to Shop To Help Protect Rainforests (A Real World Earth Loving Activity):
Buy products, where the growth or production of the ingredients, adheres to the standards of the following organizations:
-----------
1. For Cosmetics, Soaps, Shampoos, and African Grown African Herbs such as ocimum canum. Organization: ALAFFIA Fair for life. Since 2006, ALAFFIA has financed safe births for 2,540 high risk pregnancies, school supplies for 8,000 students a year, and replanted 25,000 rainforest trees. www.alaffia.com
2. When buying tea, coffee, and chocolate, buy products approved by these organizations for the following reasons.
www.nationalzoo.si.edu. Areas with shade cultivation practices have twice as many rainforest birds, usually in better health than other rainforest birds near full sun explosed cultivation. Keeping the topsoil of the rainforest protected from the full tropical sun for moisture and coolness also prevents this critical top soil from drying and over heating...top soil drying and cloud fragmentation due to top soil over heating have been proven to be at cause in the severe draughts in the Amazon and Indonesian Rainforests.
To protect rainforest birds. buy only shade grown coffees cultivated under the natural leaf canopies of the rainforest and approved by the Smithsonian Migratory Bird Center.
Buy only certified organic coffee, tea, and chocolate to keep petroleum based pesticides, herbicides, GM crops and GMO crops out of the rainforest.
Buy only Fair Trade Certified coffee, tea, and chocolate to fairly compensate labor. Fair Trade qualifications have been extended to natural shade cultivation where appropriate. The following extremely hazardous chemicals are not allowed in any Fair Trade Certified agricultural area: DDT, methyl parathion and lindane. www.transfairUSA.org.
Buy when and where available Rainforest Alliance Certified coffee, tea, and chocolate. RA ceritification insures that all local labor is paid the minimum local wage, RA cert insures that children in labor camps are given educational opportunities and absolutely forbids child labor, RA cert requires that 40% of the crop is natural shade cultivated and that no petroleum based pesticide or herbicide are allowed in the cultivation area. www.ra.org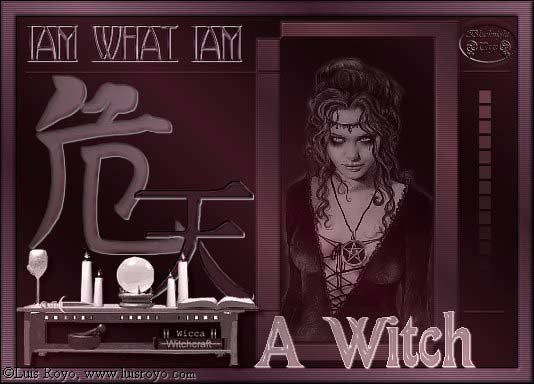 Joined
Jul 17, 2008
Activist Aspirations
Rabid
Here for
Meeting Friends, Professional Connections, Support a Cause, Other
Group Host of
Groups
Ancient and Modern Cultures, Care2 Feedback and Suggestions, Computer Questions, Computer Shop, Conni's Place, David's Underground Cafe, FEMALE ARTISTS - CREATIVE WOMEN, Fighting Against Animal Cruelty!, Help the Honey Bees!, N0 Cruelty to Animals, ORANGUTANS: Men of the Forest, Pagans, Protect the Rainforest, The GODDESSES and their ANIMALS more »
Hometown
Savannah, GA
Homepage
http://zonorus.marlboro.edu/~fereiss
Birthday
March 10, 1900
Languages
english
About Me
Above all, I am a mystic and a seeker.

Problems which occur in one state of consciousness, can only be solved in another state of consciousness, (Albert Einstein -- to me, this quotation of Albert Einstein contains a very great truth, individually and collectively, for us all.)

A dedicated environmentalist.

I love Mother Earth.

I know the continued presence of life on our planet depends upon the humble honey bee.
Introduce yourself to Betsy
Lifestyle
Pets
senior rescue cat
Activist Aspirations
Rabid
Political Leaning
Very Liberal
Religions
Ancient Esoteric, Mysticism/Earth Religions
Eating Habits
All Natural, Almost Vegetarian, Locovore, Abundant water, Raw as much as possible
Wild Fact About Me
Choosing simplicity & gratitude in this moment.

Faith that having confidence in success insures success.

Former cloistered nun.

SDS during the Viet Nam War. I used to drive a Mustang Mach 1 with a 351 Cleveland Engine.
My Philosophy
I value myself by living with integrity. I live in fervent love for Our Mother Earth.
What Gives Me Hope
DAWN...all the sunrises I have seen & hope to see.
If I were Mayor, I'd make the world a better place by
I have no interest in being a politician but I would be a devoted assistant to Senator Bernie Sanders if I were asked.
What/who changed my life and why
Learning about the female Buddha, Kwan Yin, while studying Asian art history.

Reading: 'A Whale for the Killing" by Farley Mowat. In this book about a humpback whale, Mowat describes touching one of these precious animals in the water. Mowat writes "His skin was so warm." I swam in the middle of a pod of humpbacks off the north shore of Bermuda. I touched a humpback mother and her calf. It was a moment of enlightenment, a moment of knowing that we are all connected WHEN I touched the warm skin of these animals.

"Defy Gravity: Healing Beyond the Bounds of Reason" by Caroline Myss

Dedicated people I have met on Care 2.
What Bugs Me
Cruel Persons, Judgemental attitudes, Rudeness in all its forms, LIARS!!!!!!!!!!!!!!, Forwarded emails, Chain E-Mails
Passions
Art/Painting/Drawing, Living fully in the present, Green living, Intentional living, gratitude, Spiritual growth and Spiritual guidance, Saving honey bees, I was a beekeeper, environment, Sacred Wells, MY GRANDCHILDREN!!!!, KNOWLEDGE/WISDOM
Inspirations
The sounds of moving water, a gentle breeze, The United States Founding Fathers, the beauty of nature, Kindness in the face of hate, thunderstorms, forgiveness
What Scares Me
While he talks on a cell phone, A white man wearing a golf shirt
Favorites
Role Models
Farley Mowat, Edward Abbey, Bobby Sands, James Connelly, Grace O'Malley, Evangeline Adams, Joan of Arc, John Muir, Grant Lewi
Quotation
"These temple-destroyers, devotees of ravaging commercialism, seem to have a perfect contempt for Nature, and instead of lifting their eyes to the God of the mountains, lift them to the Almighty Dollar. Dam Hetch Hetchy! As well dam for water-tanks the people's cathedrals and churches, for no holier temple has ever been consecrated by the heart of man.
~ John Muir, The Yosemite (1912)

"All other animals except the human, acquire things because of need. Humans only are motivated by greed." Farley Mowat

"Dreams do come true. Without that possibility nature would not cause us to have them." John Updike

"Slow down and enjoy life." Eddie Cantor

'It's far too easy to look at a place like Uganda and
think that their laws or societal dealings don't affect
you. It's just as easy to look at Arizona's proposed
legislation and think that it's not that serious because
it will only impact a minority in one particular state.
But it's precisely when the rights of minorities or the
disenfranchised are at risk that we must be the most
vocal. We cannot only speak out on our own personal
issues, or pick and choose which rights we want to fight
for. Nobody is protected until we are all protected
equally under the law. Just as I'm not silent about
justice for Trayvon Martin or Jordan Davis, I will not
be silent about this. It's not about your particular
quest for civil rights; it's about fairness and equality
for all human beings. Period.'

Rev. Al Sharpton

"Logic will take you from A to Z. Imagination will take you everywhere else." Albert Einstein

"Learn to be silent, Let your quiet mind, listen and absorb." Pythagoras

"Do not believe what you have heard
Do not believe in tradition
Do not believe in anything spoken of many times
Do not believe in written statements
Do not believe in conjecture
Do not believe in authority, teachers, or elders.
But after careful observation and analysis, when it agrees with reason and it will benefit one and all, then accept it and live by it." Buddha
Interests
recycling, Ecology and Sustainability, Astronomy, Astrology, Moon Rise, Sun Rise, Mind/Body/Spirit, museums, Spirituality/Philosophy, Mythology / Folklore
Books
When God Was A Woman, The Golden Bough (Frazer), Virgil's Bucolic on Bees, Art history books, Grimm's Fairy Tales, Aesop, The Elder Edda Viking Saga, Current events: historical fact based, ancient cultures
Music
Southern rock...you can't get any better, Celtic folk, War Protest Songs, The Moody Blues, Charlie Daniels Band, Creedance Clearwater Revival, Blue Oyster Cult, Phip Ochs, The Doors, Jethro Tull, wiccan/pagan, bagpipes
Movies
PIRATES OF THE CARIBBEAN, Eight Below, Dr. Strangelove..., Oh Brother Where Art Thou?, AVATAR !!!!!!!!!!, The Wind That Shakes The Barley, The Crucible, Braveheart, The Bear, Thelma and Louise, The Crow, The Birds, Dead Man Walking, The Green Mile
TV Shows
No TV
Favorite Foods
Dark Chocolate
Favorite Places
Vermont, Quebec, Arizona, Nova Scotia, The Outer Planets, Ireland, Wales, Scotland
Can't Live Without
dream magic, Internet recipes, loving and being loved, friends and family, all pollinators, spiritual growth, Quiet time to reflect and think, freedom, water, shelter
Introduce yourself to Betsy
My Butterfly Rewards
Recent Activity
---
I've earned Butterfly Credits