Tønsberg, Norway
female, age 36
committed relationship
Speaks: english, norwegian
Joined Oct 20, 2006





---
---
---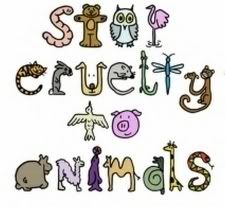 ---
My dear cousin Ruben was found dead in the forest today (09.12.07)... He had been missing since monday. He was only 20 years old. I hope he is in a better place now!
---

Abraham Van Helsing in Bram Stoker's Dracula:
"Do you not think that there are things you cannot understand, and yet which are; that some people see things that others cannot?...Ah, it is the fault of our science that it wants to explain all; and if it explain not, then it says nothing to explain."

Joined
Oct 20, 2006
Activist Aspirations
Casual
Here for
Meeting Friends, Support a Cause
Group Host of
none yet
Groups
Amnesty International, Cat Lovers, Owned by Cats, PETA - People for the Ethical Treatment of Animals, WSPA, WWF - World Wildlife Fund
Hometown
Homepage
Birthday
June 02, 1981
Languages
english, norwegian
About Me
Introduce yourself to Elina
Lifestyle
Pets
cat
Activist Aspirations
Casual
Political Leaning
Religions
Agnostic, spiritualist
Eating Habits

Wild Fact About Me
My Philosophy
What Gives Me Hope
If I were Mayor, I'd make the world a better place by
What/who changed my life and why
What Bugs Me
intolerance, injustice, cruelty, arrogance, Any one that would hurt an animal, Any one that would hurt a child, abusive people
Passions
love, music, family, children, books
Inspirations
music, animals, the wind, nature, children
What Scares Me
War - Cruelty - Greed - Indifference, Ignorance and evil, Religious Extremism, current USA administration, global warming
Favorites
Role Models

Quotation
"Do you not think that there are things you cannot understand, and yet which are; that some people see things that others cannot?...Ah, it is the fault of our science that it wants to explain all; and if it explain not, then it says nothing to explain."
-- Abraham Van Helsing in Bram Stoker's Dracula--
Interests
libraries, internet, Spirituality/Philosophy, movies, Children with special needs, music music music, books of all kinds, Books - Collecting, Mythology / Folklore, reading, history
Books
Almost anything worth reading, Roald Dahl's books, Fairytales, The Hitchhikers Guide To The Galaxy, The swarm, Bram Stoker's Dracula, En tid for alt, The mists of Avalon, J.R.R. Tolkien, Harry Potter Series, fantasy
Music
, Massive Attack
Movies
Amelie from Montmartre, Dancer in the dark, Festen, Breaking the Waves (Lars Von Trier), Apocalypto, Hotel Rwanda, American Beauty, American History X, Pirates Of The Caribbean Trilogy, Lord of the Rings, Fight Club, Braveheart, Donnie Darko, Pulp Fiction, the Matrix, S
TV Shows
So You Think You Can Dance, Home and away, CSI, Futurama, Friends, The Simpsons, Grey's Anatomy, Desperate Housewives, That 70's Show
Favorite Foods
chicken, fish, bread, shrimp, tacos, broccoli, lasagna, steak
Favorite Places
forests, the mountains, the ocean
Can't Live Without
sunshine, hope, laughter, love, friends, family, books
Introduce yourself to Elina
My Butterfly Rewards
Most recent activity (up to 500 gifts shown)
---
I've earned Butterfly Credits