"What wisdom can you find that is greater than kindness? ~ Jean Jacques Rousseau ~"

Maastricht, Non-us, Netherlands
female, age 64
divorced, 2 children
Speaks: Dutch, trying to speak German, trying to speak English
Joined Mar 16, 2008


Causes: Protect All Sealife, Protect Forests Worldwide, Proper Education and Healthcare, Environment and pollution, Against factory farms, Against animal testing, Hunger and Poverty, Zoo Reform, Separation of Church and State, Peace and Nonviolence, Affordable Housing, Same




My beautiful, handsome and very beloved gentleman-cat.
He is now "the man" in my house...although...he is neutered...My 2 sons started their own lives and don't live with me any more.
"We must fight against the spirit of unconscious cruelty with which we treat the animals.
Animals suffer as much as we do.
True humanity does not allow us to impose such sufferings on them.
It is our duty to make the whole world recognize it.
Until we extend our circle of compassion to all living beings, humanity will not find peace."
~ Albert Schweitzer, physician/Nobel Laureate
~
http://www.strayanimalrights.org/index.php/sign-petition
I vote »Yes« for stray animals!


SIGN:
http://www.wspa-usa.org/pages/1706_animals_matter.cfm
Support the Universal Declaration on Animal Welfare
SIGN:
http://www.animalsmatter.org/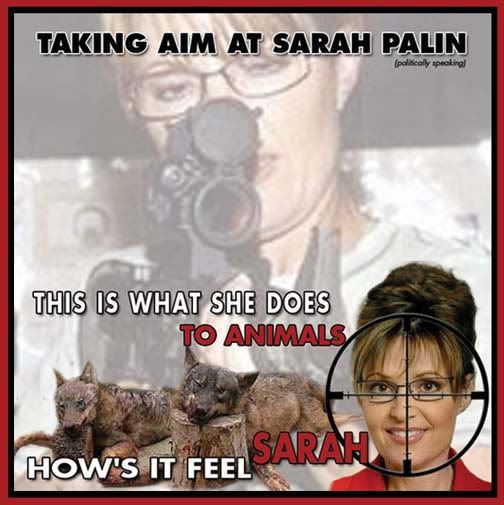 http://www.grizzlybay.org/SarahPalinInfoPage.htm
http://www.cas-international.org/
http://www.youtube.com/watch?v=U2KEjdcceng
"There is no religion without love, and people may talk as much
as they like about their religion,
but if it does not teach them to be good and kind to animals
as well as man it is all a sham."
~ Anna Sewell ~

http://www.slide.com/r/rsa_I89B0D-9oKseH__QRkI2l3JpRuWx?previous
_view=lt_embedded_url
http://www.thepetitionsite.com/18/stop-killing-geese-in-the-netherlands
URGENT:
STOP KILLING WILD GEESE IN THE NETHERLANDS.


Please sign and crosspost.
Thanks.
"The greatness of a nation and its moral progress
can be judged on the way its animals are treated."
~ Mahatma Gandhi ~


Strays in Greece


Last picture shows: Dog been SKEWERED....!!!!


Strays in Serbia


Strays in Spain


Strays in Turkey


Neglect in the rest of Europe and almost starved to death

http://www.theanimalrescuesite.com/clickToGive/home.faces?sitelds=3
http://animals-constitution.info:80/
http://animals-constitution.info/uk/formular.html
Please sign petition

"If a man aspires towards a righteous life, his first act of abstinence
is from injury to animals" ~Albert Einstein ~


http://www.thechangingcoloursmovement.org/petition.form.phpWe need 1 million names to help STOP whaling!
"And there comes a time when one must take a position that is
neither safe, nor political, nor popular,
but he must take it because his conscience tells him that it is right"
~ Martin Luther King ~

One Forest One Change
ONE CLICK PER DAY!

http://www.ettklickforskogen.se/index.phplang=english
http://www.bigcatrescue.org/icare.htm
Click the bone every day for free and feed a big cat!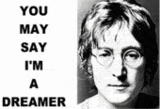 Welcome on my page and although it is not MY
first kiss.....
I will gladly pass this kiss on to you!


"On a daily basis, animals are drowned, suffocated and starved to death;
they have their limbs severed and their organs crushed;
they are burned, exposed to radiation, and used in experimental surgeries;
they are shocked, raised in isolation, exposed to weapons of mass destruction,
and rendered blind or paralyzed;
they are the given heart attacks, ulcers, paralysis, and seizures;
they are forced to inhale tobacco smoke, drink alcohol, and ingest various drugs,
such as heroine and cocaine.

But I am an extremist when it comes to rape,
I am against it all the time.
I am an extremist when it comes to child abuse, I am against it all the time.
I am an extremist when it comes to sexual discrimination, racial discrimination,
I am against it all the time.
I am an extremist when it comes to abuse to the elderly,
I am against it all the time.
The plain fact is, moral truth often is extreme, and must be,
for when the injustice is absolute, then one must oppose it absolutely.
And the injustice of vivisection is absolute."
~Tom Regan~

http://www.meangreenies.com/reportcard.asp
While we ourselves are the living graves of murdered animals,
how can we expect any ideal conditions on this earth?


--

George

Bernard Shaw--

Ninety-eight percent of all animal suffering takes place
in factory farms and slaughterhouses.


http://www.thepetitionsite.com/petition/293806954
Please sign this very important Petition concerning
Gross Human Rights Abuse in America!
- Sheldon -


http://cordoba.euroboom.nl/
Please click Every Hour to feed the rescued GALGO'S

How:
Click the appel in the tree
A pop-up is showing, you see numbers
Type the numbers into the empty space
Click one of the supporting advertisers below in the pop-up,
their names are writen in bold
Close their website
In the pop-up you can see and read
De appel is geplukt
(the apple is picked up)
You can close the pop-up
That's all folks!


http://www.oneclickatatime.org/enviro.html
Click to Donate Free
Animal Charities
Environmental Charities
Health Charities
Hunger Charities
Children Charities
Womens Charities
Homeless Charities
Other Charities
http://www.parrot.com/stopcruelty/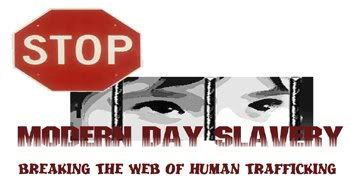 I want to give you something to smile:

A man wrote a letter to a small hotel in a Midwest town
he planned to visit on his vacation.

He wrote: I would very much like to bring my dog with me.
He is well-groomed and very well behaved.
Would you be willing to permit me
to keep him in my room with me at night???"

An immediate reply came from the hotel owner,
who wrote:

"I've been operating this hotel for many years.
In all that time,
I've never had a dog steal towels, bedclothes, silverware or pictures off the walls.
I've never had to evict a dog in the middle of the night
for being drunk and disorderly.
And I've never had a dog run out on a hotel bill.
Yes, indeed, your dog is welcome at my hotel.
And, if your dog will vouch for you,
you're welcome to stay here, too."
Have a nice day and a beautiful weekend
Sometimes you can change the way you want to look like into a...
Beautiful Appearance...

But the most important change to make the world a better place for
everybody will be...The change in your attitude!!!


The concept of 'animal rights' values the simple premise
that
ALL living creatures
have a "right" to be allowed to live their lives
without victimization--free from brutality.
It is a right that EVERY being strives for.
-- Brennan Browne --

http://www.thepetitionsite.com/1/ban-canadas-2010-olympicsno-more-blood
BAN CANADA'S 2010 OLYMPICS...no more blood $!

http://www.thepetitionsite.com:80/8/stop-the-killing-boycott-Japan
This video shows you that the Japanese are hunting Humpback Whales!

http://news.nationalgeographic.com/news/2007/11/071119-humpback-video-ap.html
Joined
Mar 16, 2008
Activist Aspirations
Enthusiastic
Here for
Support a Cause
Group Host of
none yet
Groups
Animal Petitions, BOYCOTT JAPAN, Care2 Feedback and Suggestions, Care2 Get The Word Out?, Earth College, Facebook/Care2/CU, HELP END BEAR BILE FARMS, International Organisation for Animal Protection - OIPA in India, Mother Nature's Voice, OIPA - International Organization for Animal Protection, ORANGUTANS: Men of the Forest, One person can make a difference, PRRA - People for the Rights and Respect of Animals, People against bullfighting more »
Hometown
Maastricht, Netherlands
Homepage
http://my.care2.com/sutomu
Birthday
Sept 04, 1953
Languages
Dutch, trying to speak German, trying to speak English
About Me
I am a modest female. I am nothing MORE and nothing LESS than others. I want to live in the truth and die in the truth.(when it is my turn to say goodbye).
Meanwhile I am speaking with the truth. I disgust lies and gossip, because they are LETHAL too. I don't accept evil from strangers, friends and other human beings but also not from members within my family, my sons even my parents...I will give them more then one chance to change their attitude...but then I will block them, out of my life.
My heart is my biggest enemy, there is so much love you can find there that sometimes it is very painful living with that love.
My brain is trying to protect me, but sometimes my heart wins, even when I know that I will be hurt again.
I cannot stop living without the love in my heart.
Introduce yourself to Suzanna
Lifestyle
Pets
My lovely CatMan
Activist Aspirations
Enthusiastic
Political Leaning
Depends
Religions
none
Eating Habits
Aspiring Vegan, Cofee NOW!, Chocolate, Vegetarian and spicy
Wild Fact About Me
In my heart I never want to grow up.
I love to see the world with the eyes of a child: wondering...learning...with amazement...innocent...trustful and with hope. Scary dreams will disappear when the morning sun is touching my face...
There is no day passing by, that I don't have tears in my eyes...but I bring also a smile on my face every day...
My Philosophy
You don't need to like nore to love any creature, the only thing you need to do is to respect them all!
As many as there are questions, there are answers.
The truth is out there, sometimes easy to find, sometimes very difficult to find and sometimes you will never discover the truth at all, as long as you will live.

There is much evil and pain in the world, even close in your own surroundings, but I never let that evil enter into my heart and into my mind.
What Gives Me Hope
There are still people who care about the suffering of animals, who care about the pollution of OUR home, OUR world. That there are still people who live with their consciousness and that there are people who will never stop fighting for a better world.
If I were Mayor, I'd make the world a better place by
When I was president: To protect all animals by law and to teach the children in basic to respect all kind of life, especially animals! To punish adults when they abuse animals. I will make animal abuse a felony! Proper Health Care for everybody as a fundamental right! Economy important? Yes. But also Fair Trade! I will do everything to keep our "Mother Earth" healthy: clean air and clean water. The most important thing is NOT to recall my soldiers back home from the war, but the question: HOW to get the war out of my soldiers! I will provide them mental help as much as they need and as long as they need, to get the war out of them. I will fight corruption within members of my staff.
What/who changed my life and why
Growing up from a child into an adult discovering so much evil and pain....
What Bugs Me
Mankind!!
Passions
In the first place my lovely Catman, Broadening my horizons and knowledge, Earth and the Environment, ALL ANIMALS !!!!!, Nature and Wildlife
Inspirations
ANIMALS!!!!, Nature - Wildlife and eco-systems
What Scares Me
Mankind
Favorites
Role Models
Mahatma Gandhi, martin luther king jr, Albert Einstein
Quotation
"The world is a dangerous place, not because of those who do evil, but because of those who look on and do nothing."
--Albert Einstein--
Interests
computers, ecology, music, national parks, Medicine / Health Care, gardening, movies, wildlife, photography, pets, environment
Books
Almost anything worth reading, Anything to do with animals and nature
Music
Imagine John Lennon, all kinds
Movies
Martial Arts, horror and mystery, Action/Adventure movies, science fiction, Thrillers/mystery/suspense, voyager" all star trek, Star Trek (all of them), Alien Quadrilogy, Shawshank Redemption, Harry Potter, PIRATES OF THE CARIBBEAN, Lord of the Rings, the Matrix
TV Shows
Lost, Medium!!, X-Files!, Criminal Minds!, Bones!!, CSI: Crime Scene Investigation, The Dog Whisperer--love Cesar!, Fringe!, Criminal Minds and Bones, Law and Order, NCIS, Animal Planet
Favorite Foods
strawberries, rice, ice cream, chocolate, broccoli, veggies, salad, coffee
Favorite Places
Home with my Catman, nature-everywhere
Can't Live Without
My lovely CatMan, My reading glasses, All animals, Clean air and water, Nature and environment
Introduce yourself to Suzanna
My Butterfly Rewards
Most recent activity (up to 500 gifts shown)
---
I've earned Butterfly Credits