Jacou, AA, France
female, age 66
single
Speaks: german, french, english, dutch, English
Joined Mar 28, 2002








Save lifes !
Let's spay or neuter your pet !
Epargnez, et prolongez leurs vies !
Luttez contre la misère animale,
Faites les stériliser !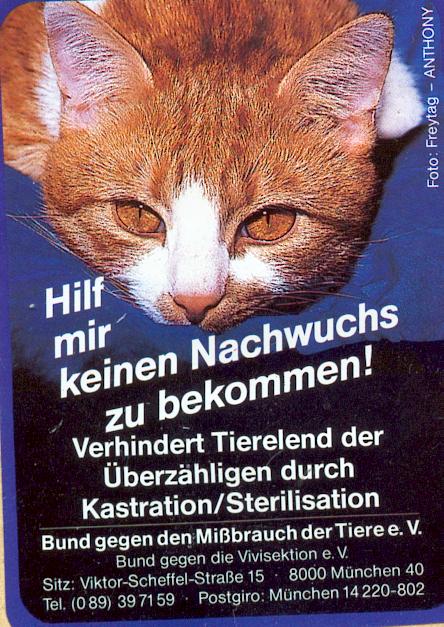 ___________________________________________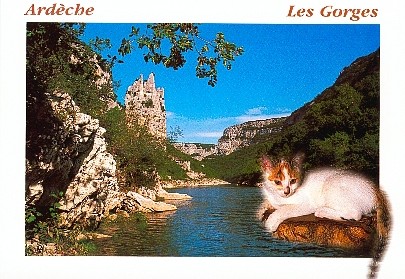 About my relationship with the cats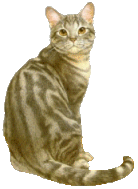 I love cats, free cats, wilds and bigs cats as other domestics or wilds animals.
I want protect them too.
At home I live with 10 cats !
Many people thinks cats are lovely and sweets cats. Yes they have rigth !
But all cats can't alway be lovely and sweety !
Because too much cats are
Stray cats, homeless cats !
Like blacks cats, ugly cats, like this one !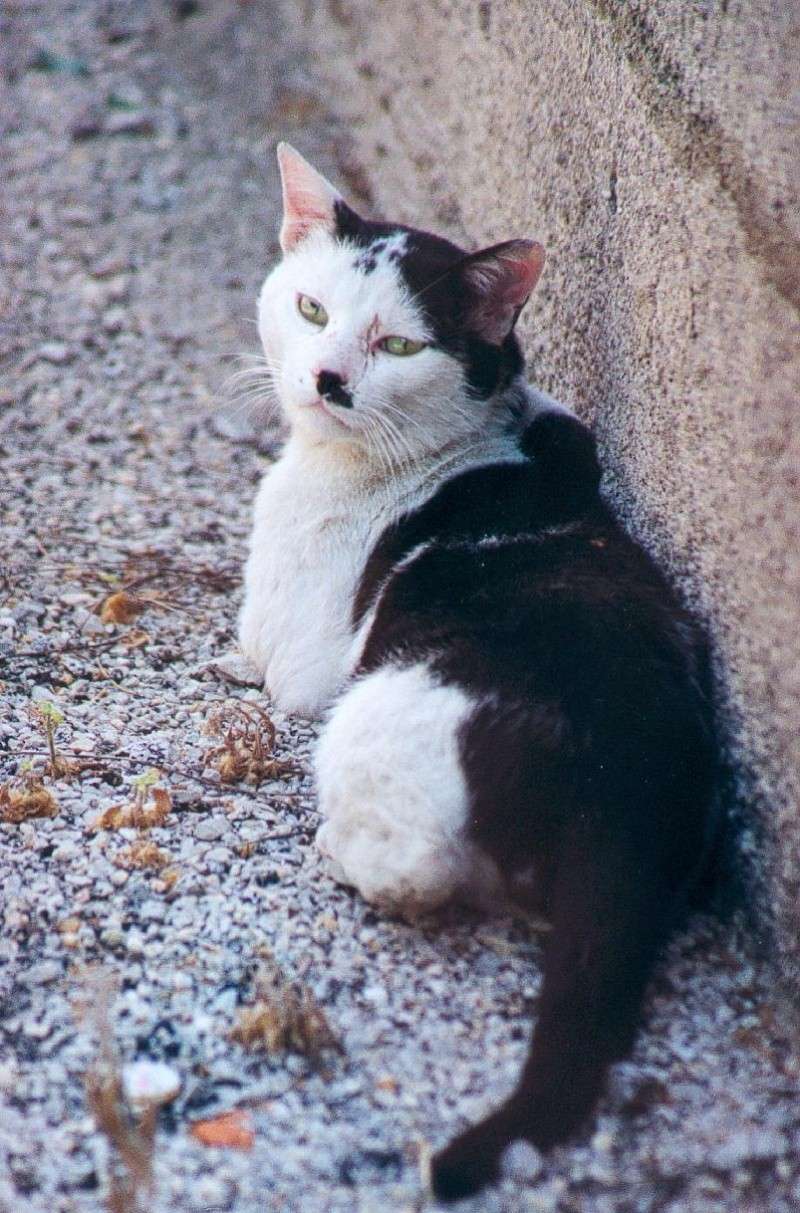 Please,
Don't buy such afwull wares
made with cat's skin took off the animal still alive.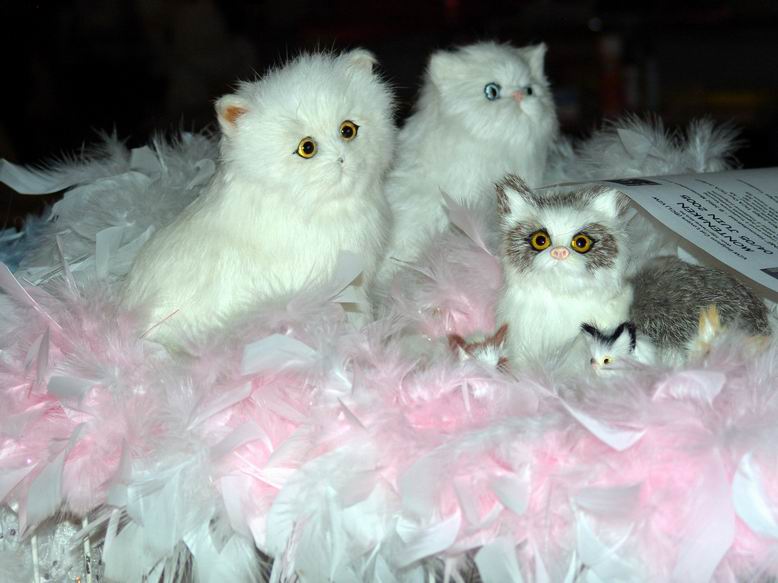 I wishe you, everybody,
enjoy with your Family and Peace for Christmas !
And I wishe You happy New Year !

Peace and save Life for Animals !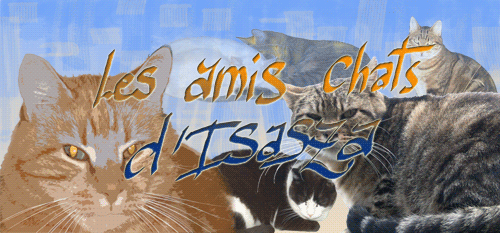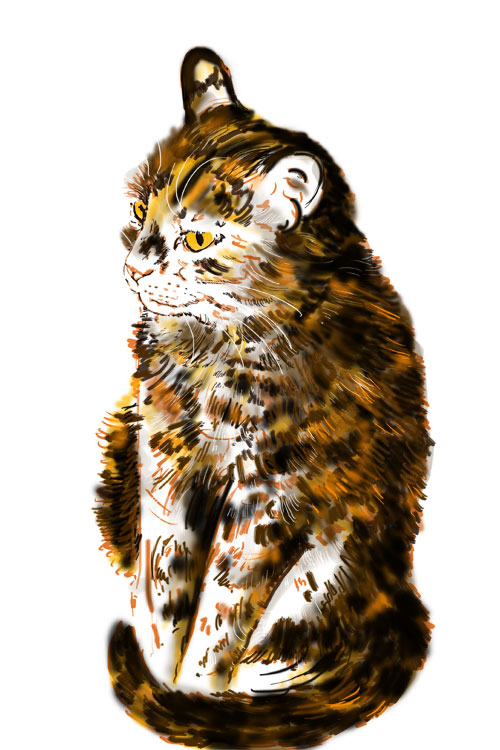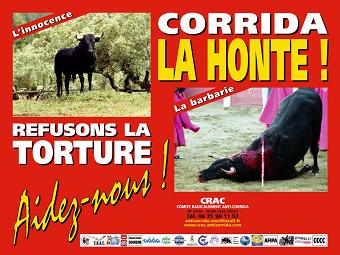 Hello friends, I am an French and am living in the South of this country near from Montpellier.
Please help us to fight the bullfigths shows in the most touwns of South France as Arles, Alès, Nîmes, Béziers, Carcasonne, Palavas, Mauguio.. The number of these touwns are increasing... Please don't visit them !





Shame on the Frenchs hunters ; Thanks our Parlament and the votes of the our Representatives, they will be very happy !






To the Frenchs Hunters !
Under this 4 hunters behind they only one is an true very harmfull animal.
It's easy to reconise him.


Joined
Mar 28, 2002
Activist Aspirations
undeclared
Here for
Meeting Friends
Group Host of
none yet
Groups
Cat Lovers, DNC - Democratic National Committee, Defenders of Wildlife Action Fund - Electing Pro-Wildlife Leaders, Equal Rights for Women, German Club, Healthy Cooking, Healthy Living Network, Human Rights Network, Race for the Big Cats, Spirituality: through the eyes of the open mind., Supporters of Winging Cat Rescue
Hometown
Jacou, near Montpellier _ France
Homepage
Birthday
Oct 07, 1951
Languages
german, french, english, dutch, English
About Me
Introduce yourself to Isabelle
Lifestyle
Pets
dogs, cats
Activist Aspirations
Political Leaning
Religions

Eating Habits
tea and coffee, Coffee - Now!, Almost Vegetarian
Wild Fact About Me
My Philosophy
What Gives Me Hope
If I were Mayor, I'd make the world a better place by
What/who changed my life and why
What Bugs Me
any one that would hurt a woman, Any one that would hurt an animal, indifferance, pretense, arrogance, gossips, George Bush, abusive people
Passions
learning, books, laughter, photography, writing, water, trees, nature, making a difference, environment, cats, animals
Inspirations
a gentle breeze, People waking and seeing their own light, Love songs, courage, cat, the beauty of nature, My mother, music
What Scares Me
moral direction of our society, global warming, ignorance, politicians, Religious Extremism, George W. Bush
Favorites
Role Models
Mother and father, mother, grandmother, my friends
Quotation
Interests
Books - Author, environment, ecology, internet, Travel/Adventure, reading, libraries, crafts, computers, wildlife, photography, pets, music, Art/Design
Books
comics, Anything to do with animals and nature, poetry, Mysteries, J.R.R. Tolkien
Music
Pink Floyd, oldies, Classic Rock, celtic, beatles, u2, the beatles, country, classical
Movies
Gladiator, Dances with Wolves, titanic
TV Shows
Discovery Channel, Animal Planet
Favorite Foods
coffee, french fries, salad, veggies
Favorite Places
scotland, germany, forests, mountains
Can't Live Without
Cats and dogs
Introduce yourself to Isabelle
My Butterfly Rewards
Most recent activity (up to 500 gifts shown)
---
I've earned Butterfly Credits