"The Earth is the house where I live like an housemate"

Ottignies-louvain-la-neuve, B-W, Belgium
male
married, 1 child
Speaks: french, english, dutch (a bit), german (a bit), italian (a bit), spanish (a bit), some animal langage
Joined Feb 23, 2013





Welcome to You !
Can You read these important petitions ?
Thank You and
have a good day.
.
------------
A>>> Urgent:
To help Gemma Nuttall, a 27-year-old mother
http://www.thepetitionsite.com/600/542/403/donate-for-gemma-nuttall-3rd-time-cancer-patient-with-stage-4-cancer-in-her-brain-lungs/
------B>>> Urgent:
to help
Eden Valley (France)
to put its installations in conformity and to save 30 huskies of the euthanasia in July, 2016
>>>(Urgent
: aider
Eden Valley (France)
à mettre ses installations en conformité et sauver 30 husky de l'euthanasie en juillet 2016)
http://www.clicanimaux.com/collecte-3660-sos-pour-eden-valley-risque-imminent-de-fermeture

Gaia Animal Shelter - Volos (Greece)
C>>>

We are some girls, that one day couldn't stand the animal cruelty that happens in our town, so we decided to make a non profit shelter!! Lena and Eleni have opened a sanctuary in Greece rescuing and caring for stray and abandoned dogs.. Please, visit their website, they deserve to be followed and helped :



http://gaia-animal-shelter.wix.com/gaia
---
1 - To
stop
torturing
and
killing
1,000,000
dogs
and
cats
for
human
consumption
during
a
South Korean
Festival
.....
http://koreandogs.org/petitions/
------

2 - To stop the Yulin Dog and Cat Meat Festival...

2a) http://shopforyourcause.com/petition/stop-yulin-dog-and-cat-festival

2b) http://www.care2.com/causes/yulin-dog-meat-festival-proceeds-despite-outcry.html

2c) http://www.change.org/p/people-for-the-ethical-treatment-of-animals-peta-stop-yulin-dog-cat-eating-festival
---

0>
Created in France by Muriel Arnal in 1995, this association, 100 % independent, acts in France and in the world for the defense of the right human and nonhuman animals, the respect for life under all its forms and denounces the animal exploitation and its ethical, environmental and sanitary cons
eq
uences.

0a) http://one-voice.fr/en/index.html (English)
0b) http://one-voice.fr/index.html (Français)
------
1> Demand the Government of Argentina Protect, Preserve, and Defend the National Parks & Wildlife of Argentina> from Pablo Bobe

http://www.thepetitionsite.com/takeaction/655/387/152/
------
2> Urge Canada to toughen-up on animal protection welfare laws
http://www.thepetitionsite.com/842/096/081/urge-canada-to-toughen-up-on-animal-protection-welfare-laws/?z00m=27664453&redirectID=2034384941
------
3> Save Louie, the young energetic chimpanzee

http://www.peta.org/action/action-alerts/deyoung-zoo-retire-louie-sanctuary/?utm_campaign=050516%20Stump%20Hill%20Farm%20Retires%20Tootie&utm_source=PETA%20E-Mail&utm_medium=Alert
------
4> To help a new animal sanctuary to settle down and to grow up

------
5> Help me stop the extinction of the Amur Leapord
http://www.thepetitionsite.com/422/089/011/help-me-stop-the-extinction-of-the-amur-leapord/------
6> Approve the Law Against Animal Abuse

http://www.sosvox.org/en/petition/approve-the-law-against-animal-abuse_1.html?fl=true
------
7> Save Elephants World safe haven in Thailand... Urgent
https://www.gofundme.com/saveelephantsworld
To continue caring for these majestic animals and guarantee their safety for the rest of their lives
I do not know if this family will generously give the property to the world of elephants but if they do not want, there is another manner: to make a special call with the generosity of the defenders of the elephants to join together the sum of 12,000,000; 00 Thai Baht (+ 347.000 USD (sept.07.2016) and to buy this property and its elephants.--> https://www.gofundme.com/saveelephantsworld
------


8> My Life is a Cage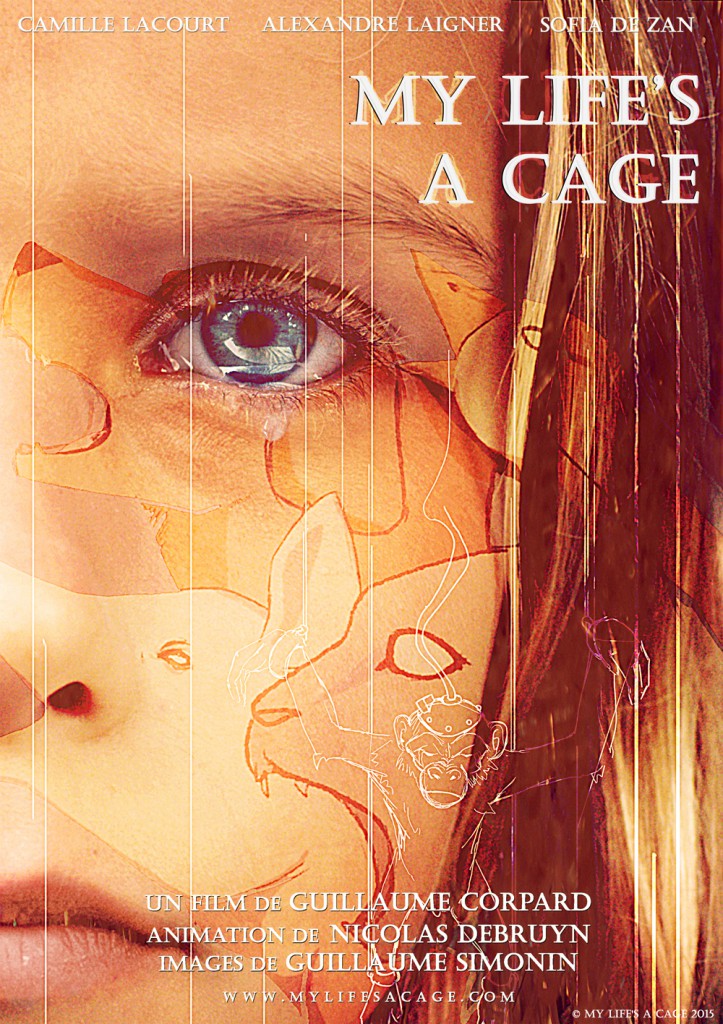 http://www.mylifesacage.com/
A
new
collective
commitment
for
the
animal
cause
:
a
Belgo
-
French
team
having
for
goal
to wake up
and
develop
the
compassion
and
the
benevolence
towards
all
the
sensitive
beings
(
human
and
animal
)
.
Supported
,
inter alia
,
by
Jane Goodall
,
Aymeric Caron
,
Mathieu Ricard
,
Christine Michaud
and
more and more
of
organizations
,
this
excellent
initiative
deserves
to be
known
and
follow
ed
.
Joined
Feb 23, 2013
Activist Aspirations
undeclared
Here for
Meeting Friends, Support a Cause
Group Host of
none yet
Groups
Amnesty International, Animal Activists, Animal Advocates, Animal Petitions, Animal Rights vs. Animal Welfare, Animal Welfare Mission, Cat Lovers, Click to Give Free food, Defenders of Wildlife, Defenders of Wildlife Action Fund - Electing Pro-Wildlife Leaders, Dog Lovers, Greenpeace, Habitat for Humanity, League Of Animal Advocates more »
Hometown
Ottignies-Louvain-La-Neuve, B
Homepage
Birthday
July 14
Languages
french, english, dutch (a bit), german (a bit), italian (a bit), spanish (a bit), some animal langage
About Me
Introduce yourself to Chevalier
Lifestyle
Pets
Dogs :, Bounty, Lullaby, Max, Nikita, Noucki, Zelda
Activist Aspirations
Political Leaning
Religions

Eating Habits

Wild Fact About Me
My Philosophy
Unity is Strength
What Gives Me Hope
If I were Mayor, I'd make the world a better place by
What/who changed my life and why
My parents, grandparents and great grandparents for their courage, their tolerance, their honesty, their humanity, their vision of the family and of the world..
What Bugs Me

Passions

Inspirations

What Scares Me
Greediness (money and power), Lies and disinformation, Injustice, Acts of torture and Barbaric acts, Disrespect, Racism and Sexism, Fundamentalism, Integrism (especially religious), Obscurantism, The threats and blackmails, Ignorance and the Human Stupidity
Favorites
Role Models

Quotation
Interests

Books

Music

Movies

TV Shows

Favorite Foods

Favorite Places

Can't Live Without

Introduce yourself to Chevalier
My Butterfly Rewards
Most recent activity (up to 500 gifts shown)
---
I've earned Butterfly Credits