"Make the World a Better Place"

Sydney, NU, Australia
female, age 35
committed relationship
Speaks: English
Joined Oct 16, 2006


Causes: Abused animals and people, Anti-Whaling, Animal Rights, Saving animals, Save the environments, Litter free enviroment, Anti-Fur, Anti-Hunting, Global Warming issues, Pollution, Breast Cancer Awareness, Endangered Species, Animal Welfare

Activities: Designing webpages, Travelling, Swimming/Snorkel, Shopping and shopping!, Horse riding, Dancing, Cooking (& eating), Photographing nature, Camping/hiking, Walking, Internet sufing, Graphic and web site design, Beach, Dining Out, Emailing, Anything Outdoors, Aquariums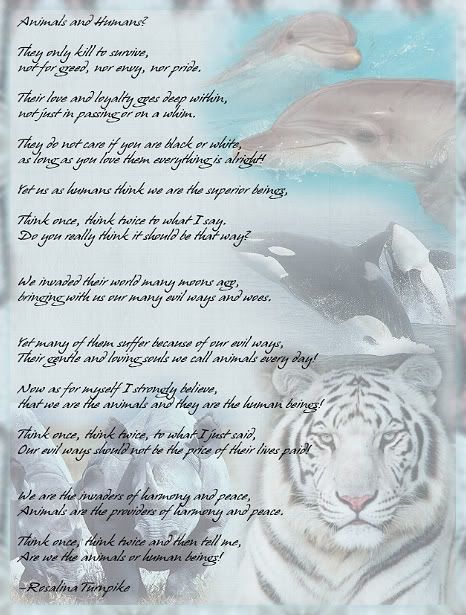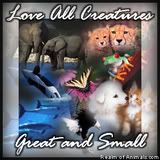 Love all creatures,
Great and Small.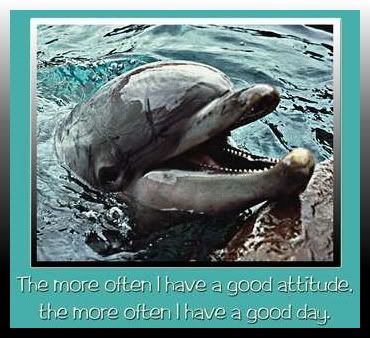 Hi there my name is Chrystal. I have a great passion for all animals, especially wildlife. I feel I'm addicted to animals!! I resepct and adore animals and the environment very much, and I hope to inspire others to do the same. Because we only have one Earth, only a few animals left, and only a few of their habitats exist. I love to help animals and people as much as I possiblly can. It makes me happy knowing I can make someone else happy.

I strongly believe in animal rights and I'm against the cruelty towards animals especially, because animals DO have feelings just like we do and cruelty towards an animal is wrong and unacceptable. Its not a joke, this is reality, this is hurting a living, breathing creature that feels pain. I can't believe the things I've seen, watched and read about of how and what people do towards animals. We take advantage of animals, and its time we all start treating them with respect that they well and truly deserve.

I hope you enjoy my pages on Care2 :) I'm looking for new friends who share the same interests as me, so please feel free to contact me! I don't bite :)

Thanks for coming to visit... I hope to see you again soon.
Chrystal x x






Please come by and visit my web page:
Realm of Animals.com



Nothing more makes me happier, than to see wild animals happy in their natural environments, like these beautiful dolphins. For me, I'm very lucky and grateful to actually have the chance to see this wonderful site only minutes away from where I live. The Bay I live near has 60 resident wild dolphins who have called this Bay their forever home, I very frequently visit them by cruise during the warmer months. Every time I go, they bring tears to my eyes as I watch them ride the bow of the boat. They make me so happy seeing them so happy. I sometimes even see them at the beach we go to all the time. I love to snorkle there, too, as the water is crystal clear and so many things to see. I hope one day I'll be in the water when the dolphins come visit again, I really want to hear them talking to each other under water, I love the sounds that they make. Its like music of the sea to me, a language I wish I could understand.

--Please, Help Stop Whaling--
STOP COMMERCIAL WHALING!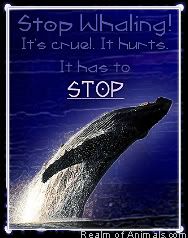 Its unnessesary and they suffer an agonizing death. These gentle giants literally get stalked untill they are harponed to the boat, and not once, not twice, but a number of times, then they get dragged through the water up to the boat. Can you imagine yourself going through this pain? Why let them suffer when you can help!?





Please have a look through these following links and learn who's doing it, where and most importantly... how you can help:

Stop Whaling.org
Stop Whaling Now.com
The Whaleman Foundation
BlueVoice
Global Whale Alliance
The International Fund for Animal Welfare
Ocean Defense International
Sea Shepherd Conservation Society
Ocean Alliance
Whale and Dolphin Conservation Society
The Animal Welfare Institute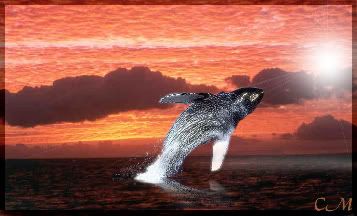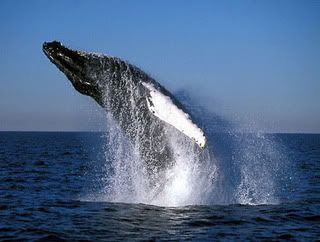 Ways YOU can help save the lives of animals.
Even simple and little things count! Because together we can make a BIG difference!
Spay or neuter your pet (there are far too many homeless pets)
Take care of a rescued animal - adopt a pet (don't buy or breed, you can save a life)
Don't attend circuses
Don't buy any animal trade items (fur, turtle shells, bone ornaments, body parts, etc)
Don't go to any zoo/park that have poor housing conditions for their animals
Volunteer at a local animal shelter, and/or vet,
Give gifts for the animals at an animal shelter like: pet food, toys, blankets, etc. Report suspected animal cruelty to the authorities
Become a member, volunteer or donate money to an organization or society that responds to cruelty cases
Make your own website about animal cruelty
Don't buy products that test on animals
And encourage others to take better care of animals - pets and wildlife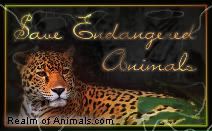 Hundreds of thousands of wild animals are poached each year for domestic and overseas "black" markets. Some are inhumanely exploited for bushmeat and "medicine".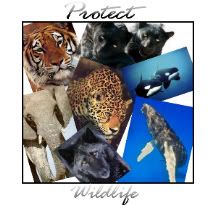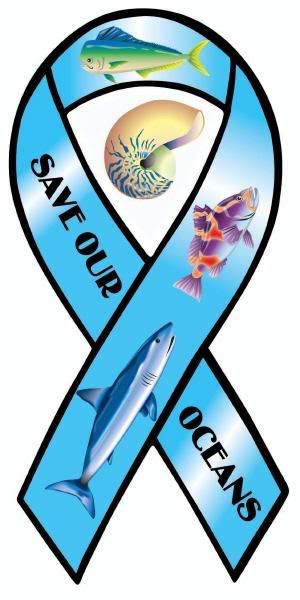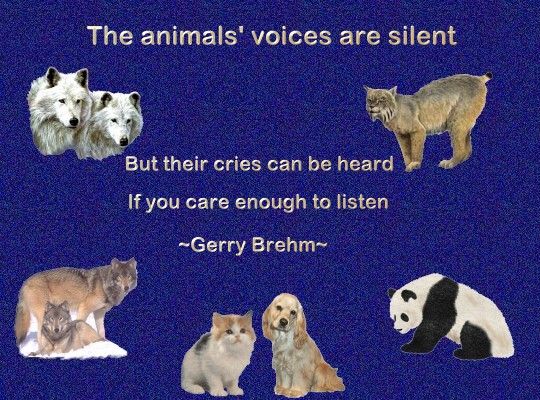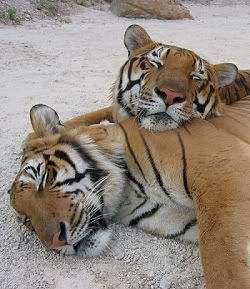 "It has been said that we will never find peace as long as we continue to exploit, abuse and kill animals."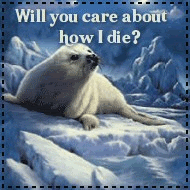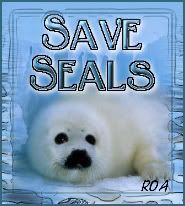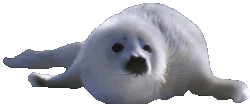 Have You Hugged A Seal Today?
Sign the Bat Petition!


HELP STOP JAPAN
SLAUGHTERING DOLPHINS


PLEASE sign the petition to help stop the slaughter of dolphins and small whales!!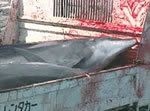 http://www.thepetitionsite.com/takeaction/427037941

Slaughter of dolphins is cruel, hurting so many gentle creatures, hopelessly defenceless against man's disrespect and pain towards these once happy lives. I pray to stop their senceless murders. I can't believe they haven't got a heart for living creatures that have feelings such as we do. They feel pain and love too, though they treat these animals like a peice of crap!

Please help stop this!? Check out these links for further learning:
Save Taiji Dolphins
One Voice Dolphin Project
One Voice Ear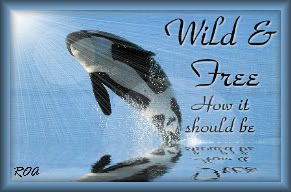 Wild & Free.......How It Should Be
DOLPHINS and WHALES belong in the OCEAN
NOT in FISH TANKS!
Dolphins and Whales deserve better than to be sentenced to life in jail.... please don't support these places, by not visiting aquariums, pools or whatever you want to call them, and help spread the word by telling your family and friends..... Dolphins and Whales are happier in the ocean where they belong. Where they can feel the ocean currents, smell the crisp ocean air, and touch rocks and sand with their soft rubbery skin, and hunt and eat LIVE fish with their family. We can still see Dolphins and Whales.... in the wild.... naturally.....



Of the largest aquarium... its merely a "puddle" compared to the ocean..... think about it....
Help Dolphins and Whales.......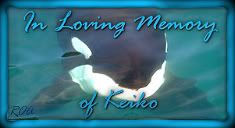 Lotz of love to Keiko, and all the other marine mammals held captive to this day. I now hope your truly "free" Keiko, and greatly wish for your friends to soon be "forever free" too.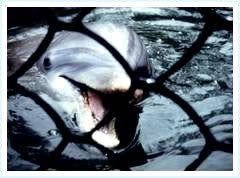 Free Captive Mammals!
They are dying to entertain you!





A Prayer for
Animals
By Albert Schweitzer

Hear our humble prayer, O God, for our friends the animals,
especially for animals who are suffering;
for any that are hunted or lost
or deserted or frightened or hungry;
for all that must be put to sleep.
We entreat for them all
Thy mercy and pity,
and for those who deal with them
we ask a heart of compassion
and gentle hands and kindly words.
Make us be true friends to animals
and so to share
the blessings of the merciful.




Please Help Save Moon Bears
From Torture In China



WHAT THEY DO TO THE BEARS......

Asiatic black bears, commonly called "moon bears," suffer terribly on Chinese "bear farms" where crude catheters are implanted in their stomachs to drain the bile from their gall bladders. The bile is used in Traditional Medicines (TM).I just recently donated money to ANIMALS ASIA (http://www.animalsasia.org/) who help save moon bears from suffering the unessessary bear pile farming, I hope that you can take this chance and find in your heart to perhaps do something about this, too? They need YOUR help!


Naji was very lucky, he was saved at a young age.
Many other's are not so lucky who suffer from
baby to growing up as an adult.

As of Christmas 2006, Animals Asia has rescued 218 bears :)

Bear Bile Farming - its completely replaceable by herbs and synthetics!
It is estimated that up to 10 million dogs are slaughtered every year in China, many deliberately slowly and cruelly in the belief that "torture equals taste", whilst all suffer the stress and pain of being farmed in concentrated numbers before being killed in a variety of ways which rarely ensures a quick and humane death.
Unloaded outside a market in S. China



Joined
Oct 16, 2006
Activist Aspirations
Casual
Here for
Meeting Friends, Support a Cause
Group Host of
none yet
Groups
All Animals Great And Small, Make A Difference - Smile...
Hometown
NSW, Australia
Homepage
http://realmofanimals.com
Birthday
Sept 23, 1982
Languages
English
About Me
I have a great passion and love for animals, especially wildlife. I'm caring, helpful, affectionate, trusting, a good listener, friendly, enthusiastic, well mannered, good-natured, sensitive, "good eye for detail", and very moody in the mornings (aren't we all?).
Introduce yourself to Chrystal
Lifestyle
Pets
Tropical Fish in a 8ft Aquarium!
Activist Aspirations
Casual
Political Leaning
Conservative
Religions

Eating Habits
LOVE chocolate, Try to eat healthy, Lots of water
Wild Fact About Me
Ummm......
My Philosophy
What Gives Me Hope
My dreams
If I were Mayor, I'd make the world a better place by
Make harder laws on animal cruelty, 2nd option: stop the hate and war around the World
What/who changed my life and why
The more people I meet, the more I love animals!
What Bugs Me
When I'm having a bad hair day, Working, Liars, People who steal, People with no sense of humor, Anyone that hurts animals and children
Passions
Love, Being Healthy and Fit, Environment, Pets, Animals
Inspirations
Dolphins, Ocean, Rain, Nature, Birds singing, Animals
What Scares Me
Violent People, War, Dark, Spiders, Rape, Losing the ones I love
Favorites
Role Models
Mum and Dad, Jane Goodall, Steve Irwin
Quotation
"At least I tried"
Interests
Sleeping, Nature, Pets, Wildlife
Books
Anything to do with animals and nature, True crimes
Music
Easy listening, Trance/Techno, Dance
Movies
Comedies, Thrillers
TV Shows
Animal Channel/Planet, Cooking, True Crimes/Life, Discovery Channel, News, South Park
Favorite Foods
Fruits and vegies, Ice cream, Italian, CHOCOLATE
Favorite Places
Underwater, Ocean, Tropical Islands, Rainforests, Beach
Can't Live Without
Ocean, Trees, Sun, Laughter, My boyfriend, Nature, Animals and pets
Introduce yourself to Chrystal
My Butterfly Rewards
Most recent activity (up to 500 gifts shown)
---
I've earned Butterfly Credits