My big boy Quincy.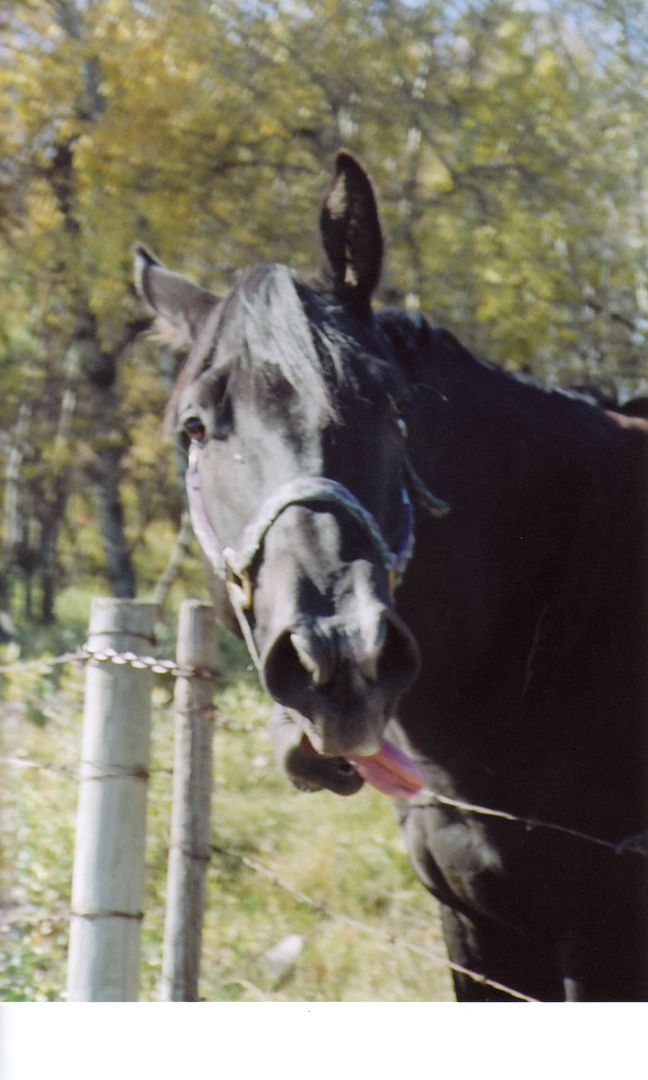 My pretty girl Domino!
My baby, Cowboy popping in for a visit!
Joined
Nov 12, 2006
Activist Aspirations
Casual
Here for
Meeting Friends, Support a Cause, Other
Group Host of
none yet
Groups
Animal Angels - HeartReach, Haunted Places and Mysteries of the Unknown, New Group - Stay tuned, TOTAL LACK OF SANITY ROOM~OMG WHO R U?
Hometown
Homepage
Birthday
Sept 29
Languages
english
About Me
Good sense of humor & easy to get along with.
Introduce yourself to Della
Lifestyle
Pets
1 white and black cat, 3 black reg. Quarter horses
Activist Aspirations
Casual
Political Leaning
Religions

Eating Habits
eatting what I like!
Wild Fact About Me
My Philosophy
Try to be the best person I can be.
What Gives Me Hope
Kindness & love.
If I were Mayor, I'd make the world a better place by
What/who changed my life and why
my 3 sons because they made my life whole!!
What Bugs Me
Those who hurt others weaker than them, Stupid mean people, pushy people, People whom do harm unto others, people who steal and harm others, people who rape, People claiming friendship that are not!, liars, hate, gossips, cruelty, bullying, Any one that would hurt an
Passions
My 3 sons, my husband, my family, My 3 horses
Inspirations
My 3 sons, friends, My best friend, the beauty of nature
What Scares Me
Anything bad ever happening to my sons, Losing the ones I love, death, spiders, War - Cruelty - Greed - Indifference
Favorites
Role Models

Quotation
Save a horse, ride a cowboy!
Interests
horseback riding, HORSES!!!!!, humor, movies, music
Books
Chicken Soup for the Horse Lover's Soul, Monty Roberts' books
Music
rock, pop, country
Movies
comedies, horror
TV Shows
Mad TV, Saturday Night Live, Ghost Whisperer, Little People Big World, October Road, Grey's Anatomy, Animal Planet, house, survivor, South Park, Six Feet Under, That 70's Show, Buffy the Vampire Slayer, Desperate Housewives
Favorite Foods
chocolate, strawberries, steak, spaghetti, pizza, mashed potatoes, lasagna, cheese cake
Favorite Places
canada, LAS VEGAS, parks, the mountains
Can't Live Without
my 3 sons, my husband, family, my horses, friends
Introduce yourself to Della
My Butterfly Rewards
Most recent activity (up to 500 gifts shown)
---
I've earned Butterfly Credits