""Free Palestine, Free Golan, Free all the nations on Earth""

Damascus, NU, Syrian Arab Republic
male
single
Speaks: arabic, english, french (not fluent yet), hebrew (still learning)
Joined May 23, 2007





Do you think you know what's really happening in Palestine?!
Please note that I no longer use Care2 Personal messages, I'll accept friend invitations, with an introduction explaining why you want to be a friend of mine. When you want to contact me, please feel free to use my public email, which you will find in the contact tab below...
Please sign these important petitions:
For the release of Alan Johnston:
http://news.bbc.co.uk/1/hi/world/middle_east/6518185.stm
To let MySpace service include Palestine in its countries:
http://www.thepetitionsite.com/takeaction/104756923
Subscribe to my RSS feed
or
Sign up to my newsletter
And you can also subscribe to news submitted by me:
Subscribe to my RSS feed
or
Sign up to my newsletter
"We'll make a pastrami sandwich of them. We'll insert a strip of Jewish settlement, right across the West Bank, so that in 25 years time, neither the United Nations, nor the United States, nobody, will be able to tear it apart." -Ariel Sharon to Winston Churchill III in 1973
Palestinian Loss of Land 1946 to 2005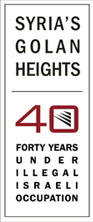 Al-Awada: Right to Return Coalition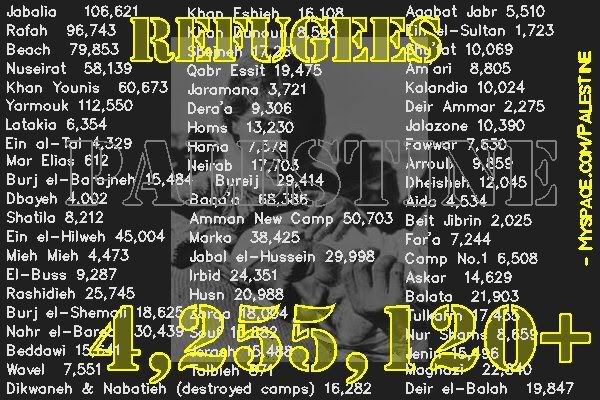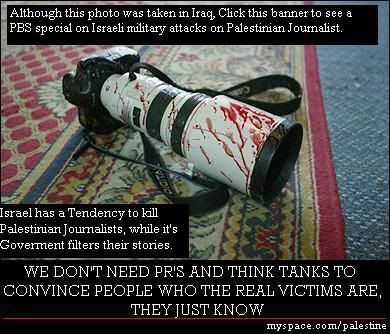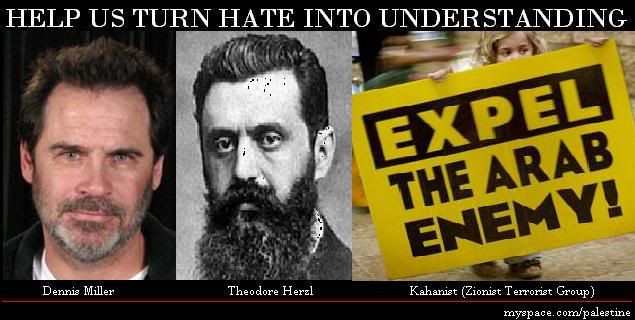 ---
Here we will analyze this scientific crisis faced by the theory of evolution. This work rests solely upon scientific findings. Those advocating the theory of evolution on behalf of scientific truth should confront these findings and question the presumptions they have so far held. Refusal to do this would mean openly accepting that their adherence to the theory of evolution is dogmatic rather than scientific...
http://www.darwinismrefuted.com/
---
Why did I Embrace Islam?
This is an extract from Dr. Gronier, a French MP, who embraced Islam. Revealing the reason of embracing Islam he said, I read all of the Ayat (Quranic verses), which have a relation to medical, health, and natural sciences that I studied before and have a wide knowledge of. I found that these verses are totally compatible with and give a picture of our modern sciences. Thus, I embraced Islam as it was obvious that Muhammad revealed the Absolute Truth more than a thousand years ago. Had every specialist, artist or scientist compared those Quranic verses to his own specialization, beyond the shadow of doubt he would embrace Islam, especially if he has a sound mentality and goodwill to search for the truth and not a mentally defective person with the intentions of malevolent aims.
Reference(s):
Denier, Ateen and Sulaiman Bin Ibrahim,
Muhammad Allah's Messenger.
Mahmoud, Abdul-Haleem, (Dr.),
Europe and Islam.
http://55a.net/
http://www.science4islam.com/
http://www.harunyahya.com/
And don't forget to visit our Care2 group!
http://www.care2.com/c2c/group/QuraanFacts
Hometown
Damascus
Homepage
http://alamjadtawfiq.jeeran.com/
Birthday
Sept 05
Languages
arabic, english, french (not fluent yet), hebrew (still learning)
About Me
I'm self educated in almost everything. I'm a guitarist -from nine years- and I'm mad about fixing electronics and surfing the Internet.

I'm a green activist and an activist against the Israeli occupation of Palestine. I believe in one-state solution, I don't know how, but I think it is the only solution that is capable to be established for centuries. The two state solution has failed since more 50 years and it seems to be failing.
Introduce yourself to Al Amjad Tawfiq
Lifestyle
Pets
Don't have any
Activist Aspirations
Rabid
Political Leaning
Religions
muslim, muslim
Eating Habits
Almost anything... :), cheese, chocolate, eatting what I like!, LOTS OF TEA
Wild Fact About Me
My Philosophy
I believe in one powerful God, he doesn't look like anything that you could imagine.

I do everything he does like, and I do not do what he does dislike, science has showed me that was the right thing I did.
What Gives Me Hope
Everything around us, in my community does not encourage me to work, only my strong faith help me, and of course, my family.
If I were Mayor, I'd make the world a better place by
I'll let people free to express their ideas. Because this is the most important thing any community needs.
What/who changed my life and why
Well, I'm still building my life, It hasn't been completed yet to change!
What Bugs Me
Those who hurt others weaker than them, George Bush, liars, ignorance, hate, Any one that would hurt an animal, any one that would hurt a woman, Any one that would hurt a child
Passions
peace, my family, music, god, environment, earth, books, art
Inspirations
good people, music, god
What Scares Me
"Big Brother", global warming, Religious Extremism, current USA administration
Favorites
Role Models
Muhammad(pbuh), Moses, Jesus Christ, Nelson Mandela, mother, father, Edward Said
Quotation
"Everything that doesn't hurt me, makes me strong"
Interests
reading, music, libraries, internet, environment, computers, Books - Author
Books
Qur'an, Jurassic Park, Self improvement, Novels
Music
Arabic music, Guitar oriented music, Guitar music: classical, classical
Movies
Science fiction films
TV Shows
do not watch TV, - it is for those who have little minds
Favorite Foods

Favorite Places
britain, Syria, Jerusalem, oxford, Damascus
Can't Live Without
books, family, laughter, internet, computer
Introduce yourself to Al Amjad Tawfiq
Friends of Al Amjad Tawfiq
My Butterfly Rewards
Most recent activity (up to 500 gifts shown)
---
I've earned Butterfly Credits