"Grand Pap"

Pittsburgh, PA, USA
male, age 66
married, 3 children
Speaks: Trying to learn Spanish!, a little Japanese, love and kindness, American English
Joined Jan 14, 2006


Causes: Violence against Women, Human Rights, FREE TIBET, support our troops, Save the Rainforest, Native American Rights, Veterans Rights, Endangered Species, Religious Tolerance, native american children, International Campaign for Tibet






Honor the sacred. Honor the Earth, our Mother.
Honor the Elders
Honor all with whom we share the Earth: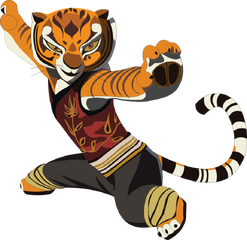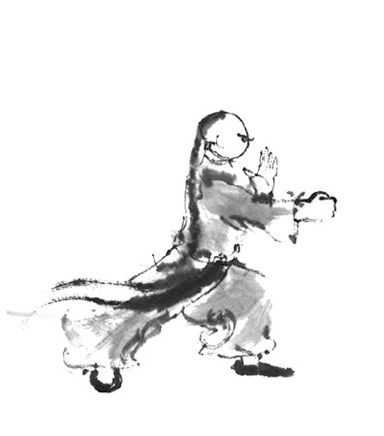 - Four-leggeds, two-leggeds,
winged ones, Swimmers, crawlers, plant and rock people.
Walk in balance and beauty.
i was going around the world with the clouds,
when God spoke to my thought and told me to...
be at Peace with all.




He tunkasita
( Wiyaka Ota ) itan naumpiktelo
kici mitakoja !!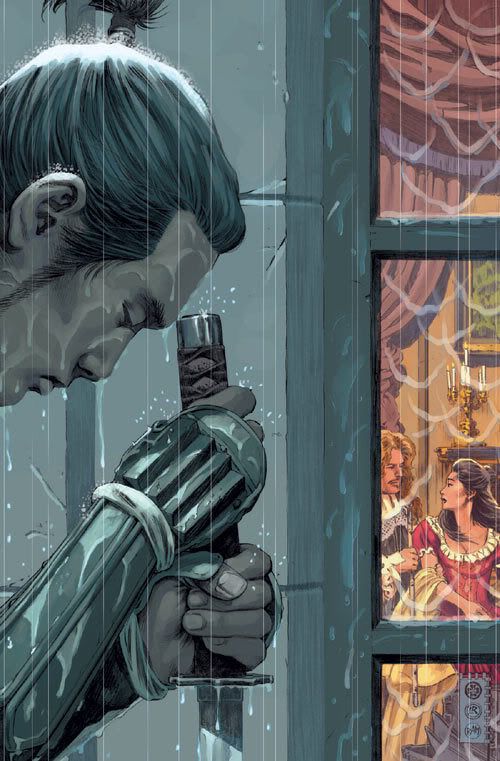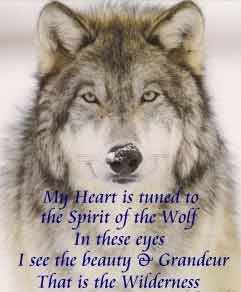 Walk Softly and carry a Big Stick...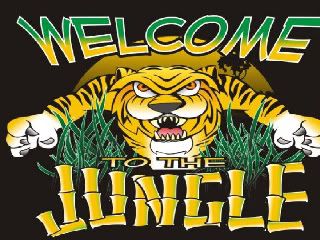 Master Kan: When you can take the pebble from my hand, it will be time for you to leave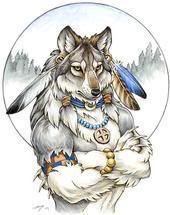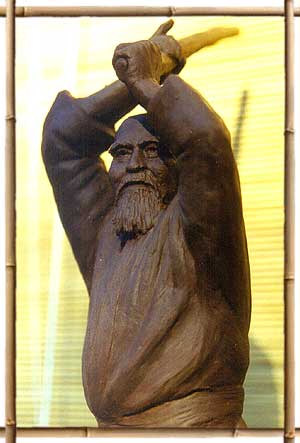 I will think about what kind of person I want to be when I am an Elder. I will start developing myself now to be this person.
I will walk with the Great Spirit and the grandfathers at my side. I will develop myself to remain positive. I will develop a good mind.
I will examine myself daily to see what I did good and what I need to improve. I will examine my strengths and weaknesses; then I will ask the Creator to guide me. I will develop a good mind.
Each day, I will listen for the Creator's voice in the wind. I will watch nature and ask to be shown a lesson which will occur on my path.
I will seek our the guiding principles which guided my ancestors. I will walk in dignity, honor and humility, conducting myself as a warrior.
I will seek the guidance of the Elders so that I may maintain the knowledge of culture, ceremonies and songs, and so that I may pass these on to future generations.
I choose to do all these things myself, because no one else can do them for me.
I know I CANNOT GIVE AWAY WHAT I DON'T HAVE, so I will need to learn to walk the talk.
"The first peace, which is the most important, is that which comes within the souls of people when they realize their relationship, their oneness, with the universe and all its powers, and when they realize that at the center of the universe dwells the Great Spirit, and that this center is really everywhere, it is within each of us." ~ Black Elk - Oglala Sioux ~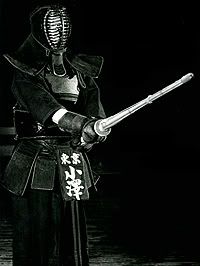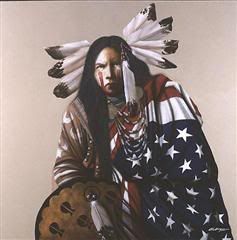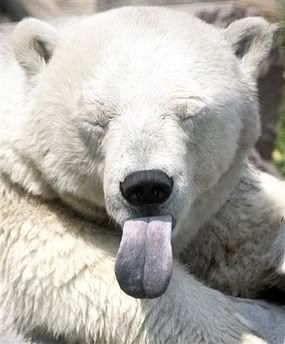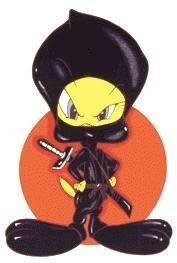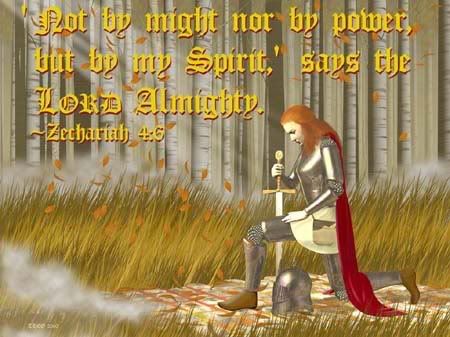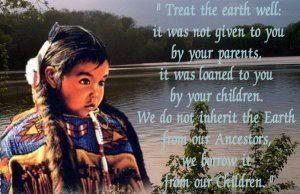 host Dog
Joined
Jan 14, 2006
Activist Aspirations
Casual
Here for
Meeting Friends, Support a Cause
Group Host of
none yet
Groups
! Shamanism Working With Animal Spirits !, (AGR) A Green Road, American Coyote Awareness, FAIR-SHARE, Human Rights Network, Immigrants to Sweden/Norway and their friends, Leonard Peltier is a political prisoner, Martial Arts, Native American Church Of The Ghostdancers, Native Americans and Others Wisdom of the Ages Mind Body Spirit, Native Children's Survival, ORANGUTANS: Men of the Forest, Paranormal, Psychic Friends, Poetry, Artists & Animation friends more »
Hometown
TroyHil, PA
Homepage
http://my.care2.com/many-feathers11
Birthday
Sept 03, 1949
Languages
Trying to learn Spanish!, a little Japanese, love and kindness, American English
About Me
Wiyaka Ota (Many feathers)
husband, father, brother, GrandFather,
teacher, student and friend
and Viet Nam Vet...
Introduce yourself to Many
Lifestyle
Pets
4 fishies, miss Eilee -- Jack Russel, 2 cats Lincoln-Fuzzball, Pit-Bull Buster
Activist Aspirations
Casual
Political Leaning
Depends
Religions
"Mitakuye Oyasin", Native American Spituality
Eating Habits
Wash hands first
Wild Fact About Me
I'Ive appeared in several movies...
My Philosophy
Life is not about finding yourself.
Life is about Creating yourself!!!
What Gives Me Hope
smiling happy children... my GrandSon,my nephew...
Random Acts of Kindness
Angels Among us!
If I were Mayor, I'd make the world a better place by
our best days are ahead... lets get to work---together
God Bless America
What/who changed my life and why
mom and dad...gone but not forgotten.
What Bugs Me
Anime cruelty, mean obnoxious people, Any one that would hurt a child, any one that would hurt a woman, intolerance
Passions
My family!, making a difference, LIFE!!!, Energy Healing And Love
Inspirations
The Great Spirit, People waking and seeing their own light, a gentle breeze
What Scares Me
religious fanatics, Foamy the squirrel, hate, war, close-mindedness
Favorites
Role Models
My wife of 40 years Chrissy, Malala Yousafzai, Mahatma Gandhi, St Francis of Assisi, HH the Dalai Lama, Helen Keller, Mother Teresa
Quotation
There are many paths that lead up the Mountain...
But all those that reach the top...
See the same Moon.
The best and most beautiful things in the world cannot be seen or even touched...they must be felt with the Heart...
Interests
Reading, Martial Arts. BUSHIDO, Mind/Body/Spirit, meditation, fitness
Books
peaceful Warrior, Art of war by Sun Tzu, walking the Red Road, Terry Brooks Shannara Series, Dean Koontz, many varied interests
Music
Native American Flute, oldies, Native American Music, Christian music, country music, all kinds
Movies
Blind Side, Casablanca, Ghost Dog: The Way of the Samurai, To Kill a Mockingbird, Alone in the Neon Jungle, Titantic, last Samurai, unleashed
TV Shows
LongMire, The Walking Dead, Big Bang Theory, Kung Fu The Legend Continues, X-Files, Touched by and Angel, Discovery Channel
Favorite Foods
pizza, chinese, BEER, coffee!!, everything in moderation
Favorite Places
Anywhere with my Grandsons, BarBQ at Andy's, My back yard with CJ, Hall-O-Ween@Kelly's, home
Can't Live Without
they know who they are
Introduce yourself to Many
My Butterfly Rewards
Most recent activity (up to 500 gifts shown)
---
I've earned Butterfly Credits