When Islam is weak and surrounded by a large
group of non-Muslims, it is generally peaceful
and tolerant (Mecca Koran). As the Muslim
population grows and strengthens, Muslims
become more forceful in the implementation
of Sharia law and making political demands
(Medina Koran).
A MUST READ FOR NON- MOSLEMS and MOSLEMS

EVERYTHING YOU NEED TO KNOW TO UNDERSTAND :
CLICK HERE:
http://bit.ly/TheStoryOfMohammed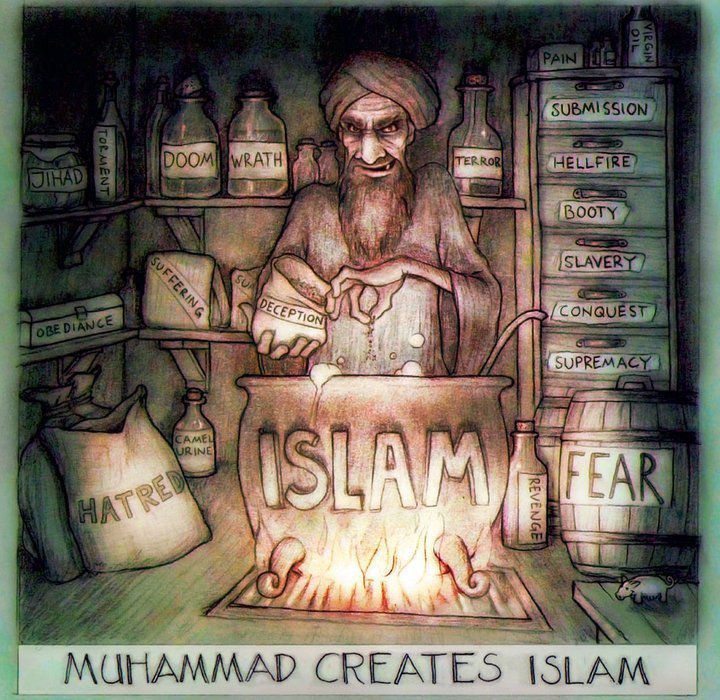 Mohammed's life story is the key which unlocks the complexities and confusion of the Islamic religion itself. Understanding his story provides a clear insight into Islam and the incredible importance this subject holds for our future.
This is also the most amazing story never told. It is said that truth is stranger than fiction and you just could not have made this up. There are battles, murders, intrigues,rapes, assassinations, torture, intimidation, and much much more. Along the way Mohammed invented Jihad, the most effective system of conquest ever devised.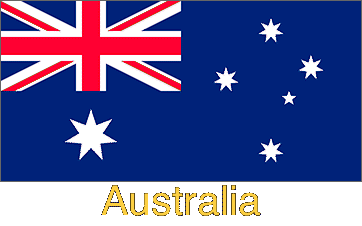 Sharia law is completely incompatible with all
non-Muslim government structures – including every Western democracy. It requires the end of free speech, free thought, freedom of religion, and freedom of the press. This is the political nature of Islam. This is what makes Islam different from every other religion. Sharia law is rapidly spreading throughout Europe under the guise of religious tolerance and multiculturalism. The demands for the implementation of Sharia never stop until all of society is under Sharia law.
Dualism: Islam's Secret Weapon:


The dualistic nature of Islam is that it is both peaceful and violent. Dr. Bill Warner coined the term dualism to describe the paradox of Islam being both peaceful and violent at the same time. The nice Muslim lady at work and the ISIS jihadist who beheads Christians in Iraq are both following the Islamic doctrine found in the Sira, Hadith, and Koran. This is confusing because we assume Islam must be either peaceful or violent. And since you probably know some nice Muslims from work or school, Islam must be the "religion of peace," right? The answer is that Islam is both peaceful and violent because Mohammed was peaceful at first and then violent after leaving Mecca.
When Islam is weak and surrounded by a large group of non-Muslims, it is generally peaceful and tolerant (Mecca Koran). As the Muslim population grows and strengthens, Muslims become more forceful in the implementation of Sharia law and making political demands (Medina Koran). It is the same trend throughout 1,400 years of Islamic history. Islam is never static. It gradually grinds on, taking over larger and larger sections of the host country.

The later (more violent) sections of the Koran take precedence over the earlier (more peaceful)sections. This is called abrogation. With every country throughout history, as the percentage of Muslims grows and Sharia law strengthens, the non-Muslim aspects of a society and culture erode away.
This process is slowly and steadily unfolding before our eyes throughout the Western world. Under full Sharia law, Kafirs have no civil rights and are called dhimmis. This practice started when Mohammed subjugated the Jews in Kaybar. Rather than being slaughtered, they were allowed to live by giving up all rights and paying 50% of their wealth as a tax called the jizya:
"Make war on those who have received
the Scriptures [Jews and Christians] but do
not believe in Allah or in the Last Day. They
do not forbid what Allah and His Messenger
have forbidden. The Christians and Jews do
not follow the religion of truth until they submit
and pay the poll tax [jizya], and they are
humiliated." (Koran 9:29)
Today when Muslims in Western countries talk about how we can all live peacefully together under "divine law," this is the arrangement. It is Islamic Sharia law which eradicates all non-Muslim aspects of the culture and society. It is the antithesis of a liberal Western democracy.
Islam is a Civilization,
Which Extinguishes all other
Civilizations:
Forget about Islam being just a religion that can peacefully coexist with other religions. Islam is much more than a religion. It is an entire civilization that must completely dominate every aspect of a society.
Read More: http://realfactsmedia.com/mohammed-and-islam/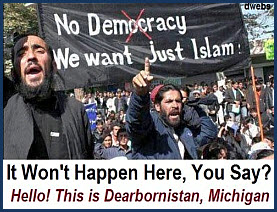 tell a lie big enough and keep repeating it, people will eventually
come
to believe it."
- Joseph Goebbels
This devestating photo of this beautiful woman so
tragically
disfigured
is visual proof of the real and true nature of the violent ideology
known as Islam.

The Afghan teenager who had her nose and ears sliced
off when she
ran away from her husband's family is
preparing for
reconstructive
surgery in the U.S. Aisha, 19, was brutally disfigured by her
own husband as an example of the savage 'justice' of the Taliban
in Afghanistan.
She was attacked after she attempted to flee her husband's
family following years of abuse."
http://bit.ly/TheStoryOfMohammed

http://bit.ly/JihadWatchVideo
http://thestoryofmohammed.blogspot.com.au/

FOR USA CITIZENS
***PETITION***
***URGENT***
A refugee invasion is currently taking place in Europe and
transforming the continent into Eurabia right before our
very eyes.
Each day we see more of the devastating impact that hundreds
of thousands of Syrian refugees are having in welcoming
countries. Many of these "refugees" are neither Syrian nor
refugees. Many of them do not even speak Arabic, cannot
tell you where they came from in Syria, and have no official
documents. They make up their own names and there is no
way to accurately vet them.
They are Afghans fleeing the Taliban; Eritreans fleeing their
own oppressive government; and many thousands more
hail
f
rom Iraq, Pakistan, and sub-Saharan Africa.
And to top it all off, ISIS has declared that they have
already smuggled 4,000 of their members into Europe
as refugees. The Paris attack has proven that this is
indeed happening.
Areas housing the refugees have seen an increase in
refugee rape, theft, gang activity, intimidation,
and organized crime. German media are now reporting
that thousands of these so-called "refugees" have
already disappeared and are now in Germany --
unaccounted for.
This is but a foreshadowing of what will take
place in our nation soon, if our government is
foolish enough to follow suit – and President
Obama and his Administration already have
announced plans to increase the number of
refugees accepted by the U.S. to at least 100,000
next year.
Your name, along with tens of thousands of others who sign
this Open Letter, will be hand delivered to the leadership in
the U.S. Congress by our Director of Government Relations.
They will receive our message, loud and clear.
http://jurisprudenceinquiry.blogspot.com/2015/11/no-
syrian-refugees-to-us.html


***PETITION***
PLEASE SIGN:
http://cqrcengage.com/act/app/sign-petition?1&engagementId=142773


Ben Carson Correct on Sharia Law
The following was written by Ramachandra B. Abhyankar and
published in the reader's forum of the Tribune Star here.

Republican presidential candidate Dr. Ben Carson recently
the following statements:

"I do not believe Sharia is consistent with the Constitution of
this country."
"I can support a Muslim who denounces Sharia law."


Dr. Carson has raised the debate to a higher level, by speaking
the truth.

Muslim theologian Abul Ala Maududi, in his book, "Towards
Understanding
Islam"
explains that a practicing Muslim must
follow both,
"Din" (religion, consisting of the five pillars of Islam)
and Sharia (Islamic Law). Sharia (Islamic Law) plays a central
role in Islam. Former Muslims Solomon and Al-Maqdisi, in their
book, "The Mosque Exposed" explain that there is no
personal relationship between man and Allah in Islam, and that
worship in Islam is to uphold "Allah's will" which is Sharia, and if
opposed,
makes Jihad necessary.

Muslims enjoy equal rights with all in non-Muslim countries,
where they are in a minority. But when they are in a majority,
as in the countries of the Islamic world, they use Sharia Law
as a weapon to deny equal rights to non-Muslims, and to violate
the human rights of non-Muslims. Dr. Carson has not condemned
the religious component of Islam. Dr. Carson has only condemned
that component of Islam which Muslims use to deny equal rights
to non-Muslims, and to violate the human rights of non-Muslims,
when Muslims become the majority, as in countries of the Islamic
world.
http://jurisprudenceinquiry.blogspot.com/


Rochdale sex trafficking gang
From Wikipedia, the free encyclopedia
https://en.wikipedia.org/wiki/Rochdale_sex_trafficking_gang


Jihad Watch
UK: City that covered up Muslim rape gangs wants to ban anti-child
rape protests
http://www.jihadwatch.org/2015/05/uk-city-that-covered-up-
muslim-rape-gangs-wants-to-ban-anti-child-rape-protests


Muslim Child Slavery Gangs Rampant In UK
http://www.religiousfreedomcoalition.org/2014/03/26/muslim-
child-slavery-gangs-rampant-in-uk/