"learning as much real truth as possible"

Dover, NH, USA
female, age 48
married, 3 children
Speaks: the language of peace, Pig Latin, english
Joined Feb 26, 2007


Causes: save our childrens earth, pollution, pro-choice, Affordable Housing, against factory farms, Rain Forests, Violence against Women, Violence against Children, Endangered Species, pollution, Protecting Children from Sexual Abuse, Drunk Driving, ProtectAmeric

Activities: seeking Yeshua, People Watching, singing, swimming, walking, Games - Board games, Amusement Parks, camping, gardening, Movie watching, Music - Concerts, Wildlife Observation, writing, reading, taking pictures, collecting cool stamps, Writing Letters To Su




you are all angels...Bless your hearts for all that you strive to do, everyday!!
Thank you!!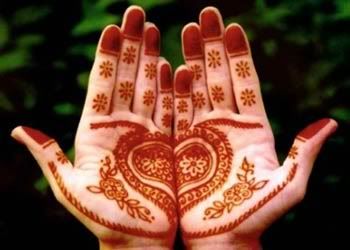 This is to all of my sisters, and brothers here, May Our Sourse Bless you all in such abundance that you stagger from the sheer impact of the greatness of the feeling. My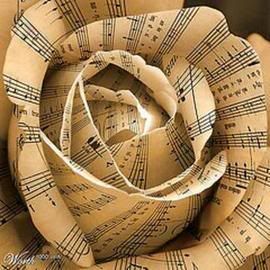 love to you all, this moment, right now. PEACE!! 11:11


alt="Click here to join FreecycleDoverNH">
Click to join FreecycleDoverNH


A loving shout out to all of my dear Aries friends near and far, you are, and all always will be lovingly thought of, and held dearly to my heart.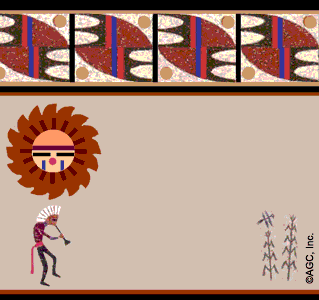 A good friend will sharpen your character, draw your soul into the
light,
and challenge your heart to love in a greater way. *


One Flaw In Women






One Flaw In Women
Women have strengths that amaze men.
They bear hardships and they carry burdens,
But they hold happiness, love and joy.
They smile when they want to scream.
They sing when they want to cry.
They cry when they are happy
And laugh when they are nervous.
They fight for what they believe in.
They stand up to injustice.
They don't take "no" for an answer
When they believe there is a better solution.
They go without so their family can have.
They go to the doctor with a frightened friend.
They love unconditionally.
They cry when their children excel
And cheer when their friends get awards.
They are happy when they hear about
A birth or a wedding.
Their hearts break when a friend dies.
They grieve at the loss of a family member,
Yet they are strong when they
Think there is no strength left.
They know that a hug and a kiss
Can heal a broken heart.
Women come in all shapes, sizes and colors.
They'll drive, fly, walk, run or e-mail you
To show how much they care about you.
The heart of a woman is what makes the world keep turning.
They bring joy, hope and love.
They have the compassion and ideas.
They give moral support to their
Family and friends.
Women have vital things to say
And everything to give.
HOWEVER, IF THERE IS ONE FLAW IN WOMEN,
IT IS THAT THEY FORGET THEIR WORTH.



<br><a href="http://www.pimpmyspace.org/g15245pk.html"><img src="http://m.pimpmyspace.org/07/4/16/15245pk.gif" border="0" alt="pimp myspace" /></a><br /><a href="http://www.pimpmyspace.org/myspacelayouts.php">myspace layouts</a><br><a href="http://www.pimpmyspace.org"><img src="http://m.pimpmyspace.org/site/buttons/myspace.gif" alt="pimp myspace" style="position:absolute; left:0px; top: 0px;" border="0" /></a><br />
Joined
Feb 26, 2007
Activist Aspirations
Rabid
Here for
Meeting Friends, Support a Cause
Group Host of
Groups
African Wildlife Foundation, Care2Guru, Citizens Against Child Abuse, Healthy Living Network, Supporters of Winging Cat Rescue
Hometown
Dover,NH
Homepage
Birthday
April 16, 1970
Languages
the language of peace, Pig Latin, english
About Me
I am happily married to a wonderful man and we have 3 sons. My life does revolve around them, it is a nice life, and I enjoy being their Sun, that they all gravitate to, for warmth, love and caring. We share our love of nature, animals, and peace.
Introduce yourself to Genna
Lifestyle
Pets
mouse, 12 cats...yes, some fishies
Activist Aspirations
Rabid
Political Leaning
Depends
Religions
Learning about Krishna Conciousness, earth religions, mysticism, christian, part of the Universe, loving Mother Earth, learning everyday, respecting the Earth
Eating Habits
still drinking way too much coffee, Keep it Healthy, Drink Loads Of Water, Aspiring healthy eater, Almost Vegetarian
Wild Fact About Me
did i mention that we have 11 cats? lol...oh yeah, and I see colors around people, yeah, that's wild, I guess.
My Philosophy
no worries...just try not to bump into others, if it's good, share it with those around you, if it makes you angry, share that with God, so that one moments anger doesn't start a ripple of anger, that washes over many, and has lasting negative results
What Gives Me Hope
looking into my childrens eyes, and knowing that they know love. Meeting new people, and finding the same desire for truth, light, love and peace for all of our universes most innocent beings.
If I were Mayor, I'd make the world a better place by
I wish that I could make every single weapon just disappear, yeah, childish, maybe, but I wish I could.
What/who changed my life and why
My life is constantly being touched by people/places/books/experiences, everyday...just keeping my eyes and ears open, waiting for the next...
What Bugs Me
indifference, hypocrisy, injustice, apathy, people who rape, intolerance, Any one that would hurt a child, Any one that would hurt an animal, abusive people, the seeming total disregard for "Mother", The destruction of rural areas, Stupid mean people, peo
Passions
peace, making a difference, Energy Healing And Love, water, being in my husbands arms, meeting new people that help me to smile, People that love wholly, love, spirituality, reading, nature, my cats, laughter, Energy Healing And Love, broadening my horizo
Inspirations
YESHUA, my wonderful husband, our children, my mom and dad in law, life itself, nature, The Great Spirit, Love songs, friends, happiness, encouraging people, all of Mother Earth, God, animals, to fulfill my purpose on earth, the beauty of nature
What Scares Me
mean, bullying jerks., hate, Disrespect for others, George W. Bush, War - Cruelty - Greed - Indifference, Violent people, Ignorance and evil, global warming, cruel people, current USA administration, apathy, abusers, "Big Brother"
Favorites
Role Models
my husband Dana, my family, every truly trying parent, moms and dads, our 3 boys, every good dad out there, wonderful true friends, Yeshua, Mahatma Gandhi, Mother Teresa, Pink Floyd, grandfather, mother and father in law, John Lennon, grandmother
Quotation
no worries, it's all good...what isn't good we're workin' on...
Interests
archaeology, crystals, Holistic Health, herbs, internet, wildlife, my extra-special husband, wildlife, Spirituality/Philosophy, reading, Mythology / Folklore, Mind/Body/Spirit, libraries, history, Holistic Health, herbs, Gardening/Farming, gardening, ecol
Books
fantasy, poetry, Stephen King, the Bible, Self improvement, Anything to do with animals and nature, always searching for the truth, Prophet of Rage, The Celestine Prophecy, Jonathan Livingston Seagull, Anything by Stephen King or Dean Koontz, Anybooksabou
Music
the sounds of angels singing, country, Green Day, R and B, world music, the music of nature undisturbed, Smash Mouth, Gwen Stefani., Pink Floyd, And, oh yeah, Pink Floyd, soft rock, Madonna, Rock and Roll, Classic Rock, celtic, classical, Green Day, LedZe
Movies
Donnie Darko, Dances with Wolves, The Green Mile, Predator, Alien Quadrology, alice in wonderland, labyrinth, Spawn, Shawshank Redemption, Forrest Gump, The Green Mile, Wizard of Oz, Happy Feet, Terminator series, Blade Runner, the Matrix, Star Wars, The Princess Bride, Fi
TV Shows
AandE, The History Channel, Animal Planet, The Simpsons, x-files, seinfeld, monk, LOST!, House, Grey's Anatomy, Everybody Loves Raymond, Discovery Channel, Cold Case
Favorite Foods
rice, salad, strawberries, veggies, lasagna, pasta, coffee...lol, coffee, coffee, fish, fruit, ice cream, chicken, cheese, broccoli, bread, apples
Favorite Places
on our back deck at sunset, Rye Beach at sunrise, safe in Danas arms, anywhere with our family, New England, nature, New Hampshire's White Mountains, woods, the ocean
Can't Live Without
My darling Dana &lt, 3, Our 3 sons, The Great Spirit, laughter, friends and family, my animals, music, love, freedom
Introduce yourself to Genna
My Butterfly Rewards
Most recent activity (up to 500 gifts shown)
---
I've earned Butterfly Credits