"Finding my passion and living my dreams!"

Shelton, WA, USA
female
married
Speaks: English
Joined Dec 20, 2003


Activities: Outdoors, knitting, crocheting, Arts/Crafts, some wood work, reading, writing poems and short stories, love for animals, music of any kind, camping, hiking, fishing, get togethers with family and friends




Click here for great music. Tons to choose from: http://www.moreinfo247.com/9030871/TF

Candice: From the Greek root Candida; from Candida- Glittering Flowing White~ believe in expression and freedom; her enthusiasm knows no bounds; she is a quiet person; others do their best for her; the oppressed and downtrodden are taken to heart; enjoys the wide outdoors; an individual who has a curious personality; commendable in all she does and says.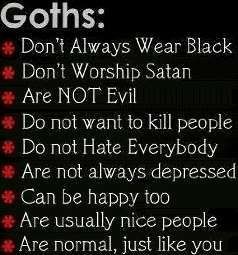 Don't let today's disappointments
cast a shadow on tomorrow's dreams.

- Author Unknown -
The rising sun
age old
yet new and inspiring
lighting up the world
with its soft pink rays;
just watching the familiar hues
dance on the still water
I return to emotions
that never truly left.
Just as the sun sets
it rises again
wide arms embracing a new day.

- Li Steins -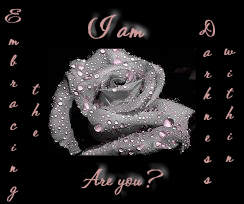 I may not be present when you need me the most, just remember I am the sun that kissess your face, I am the whispers in the wind, I am the rain drops that washes your tears away, I am the night that keeps you safe...just look and call out my name and I will show myself to you....
By Kandi V. (10/14/2006)
Joined
Dec 20, 2003
Activist Aspirations
undeclared
Here for
Meeting Friends, Job Search, Professional Connections, Support a Cause, Other
Group Host of
Groups
* ~ 5. A Haven For My Friends ~ In Memory & Honor of Agnes Corbett, * ~ 1. People Helping People & PAYING IT FORWARD ~ *, * ~ 10. The Sea ~ *, Acoustic Coffee House, Aftermath of War, Apple Trees and Worms, CHRISTIANS~SPIRIT FILLED~PENTECOSTAL, CHARISMATIC, Care2Guru, Fight For Tougher Laws In MS, Fight For Buddy's Law, Genealogy - Family History, General Trivia., Half Full - Half Empty, Healthy Cooking, Healthy Living Network more »
Hometown
Washington
Homepage
Birthday
July 17
Languages
English
About Me
Very outgoing, cheerful, close to my friends and family, a people person, always have to have something to do.
Introduce yourself to Kandinsky
Lifestyle
Pets

Activist Aspirations
Political Leaning
Religions

Eating Habits
Keep it Healthy
Wild Fact About Me
Can be out spoken, stubborn, and shy. I can play the dumb blonde part very well.
My Philosophy
Fear itself fears me!
What Gives Me Hope
Tomorrow is a new day.
If I were Mayor, I'd make the world a better place by
What/who changed my life and why
What Bugs Me

Passions
Becoming a mommy
Inspirations

What Scares Me

Favorites
Role Models

Quotation
Interests
I'm looking for pen-pals that I can writ
Books

Music
I can listen to anything. It also depend
Movies
I can watch anything
TV Shows
T.V. shows that are funny, I'll watch
Favorite Foods
It varies
Favorite Places

Can't Live Without
My loving husband and baby on the way
Introduce yourself to Kandinsky
My Butterfly Rewards
Most recent activity (up to 500 gifts shown)
---
I've earned Butterfly Credits