It isnt enough that I wake up every morning and the sun is shine but every night I go to bed either the moon or the stars or both have to show up too....and I, the human sitting on the side of the bed, am still amazed by it all. What glory it is to experience existance!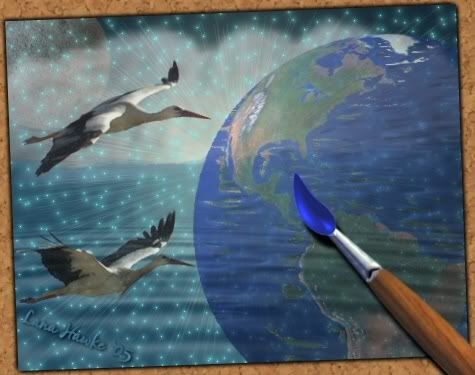 What would the Earth say to Humanity if Earth could speak?
I wrote the following poem in 1986 after seeing, hearing and reading to much of the destruction that is occurring to our Earth. This is what I believe that Earth would say to Humanity. You are welcome to save this image and post it. *Hugs* Lana Hawke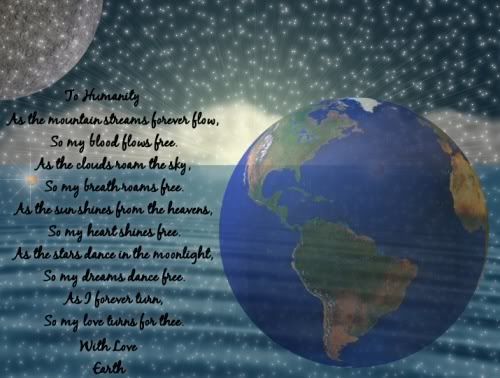 Dumping Garbage into Earths Waters.
We all know that if we take water and add salt we get salt water.
When people dump garbage into our waters they are doing basically the same thing.
Who suffers? First, those that dwell in this environment! Second, we who eat what dwells in this environment!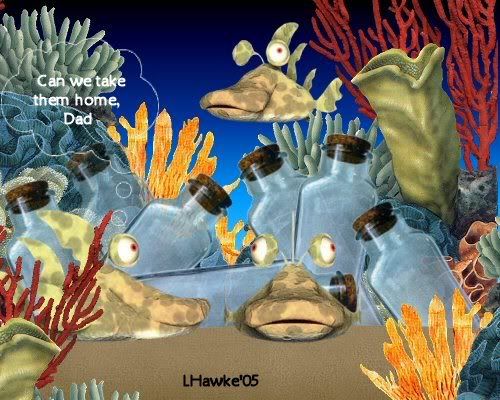 Whale Watching
I love traveling up to Labrador in July and watching the whales.
This year there were less whales then we expected and very hard to find.
At first I thought it rather odd but after speaking with the Rangers we were told they've gone south. Gone South? Yes! Global Warming is becoming worse even thou we have been taking measures to reduce it.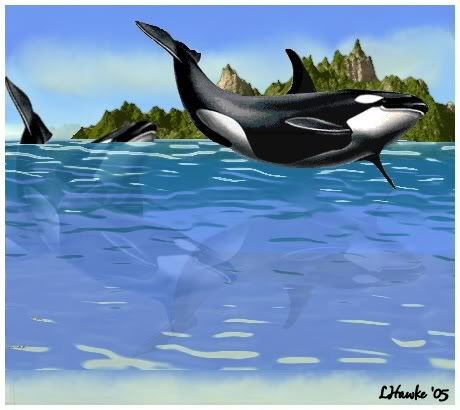 Worldly Treasures
Thou Canada & much of the world has a wealth of resources, those most precious, perish.
Gathering those resources is destroying not only the environments that surround them but the life that lives within them.
Up in the Trees
Cutting down trees is causing the reduction & extinction of many species of wild life not to mention the lack of trees that clean the air we all breath.
Thou birds are not the only creatures effected, it is their homes and food supplies that are being destroyed.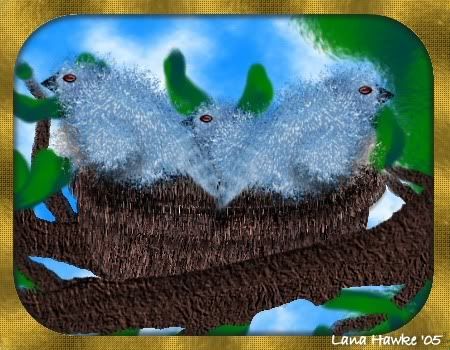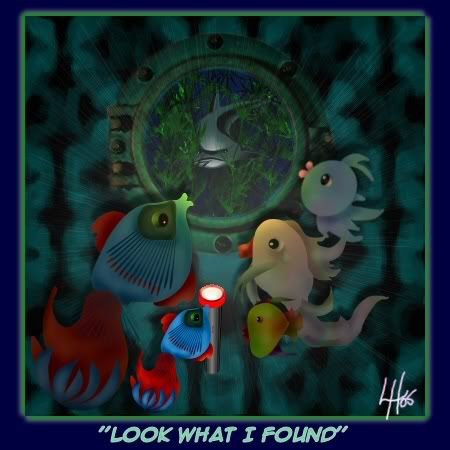 A Daisy a Day
Daisies are one of my favorite flowers. And I like the song as well.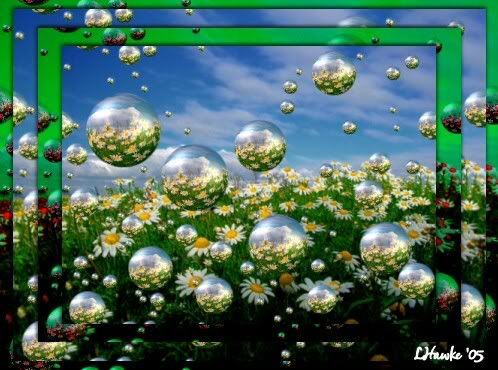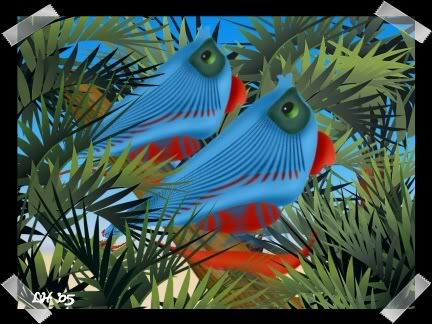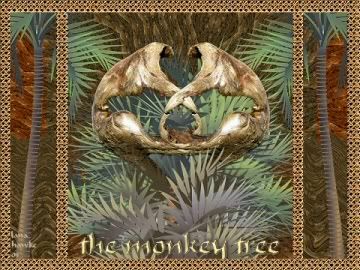 What's up Harold?
Thou birds are being destroyed by the thousands as the bird flu virus spreads across the world, this isnt too far from the atrocities that our food providers impose on our foods such as chickens.