"Free Tibet, Practice of Buddhism, free animals and all living things from pain and sorrow"

Prescott, AZ, USA
female, age 74
single, 2 children
Speaks: English
Joined Jul 12, 2006


Causes: Animal Welfare, environment, the right to die, anything "green", open spaces, the right to be YOU., Food Safety, Affordable Housing, Hunger, Peace & Nonviolence, Pro-Choice, Endangered Species, pollution, Environment - Protect Am

Activities: animal rights, cloud watching, rock collecting, Antiquing, Astronomy, Museums, Meditation, Reiki, Writing, Wildlife Observation, Hiking




LOVE AND LIGHT TO ALL WHO READ THIS
Deep within there is an understanding of the of the crisis that our world and ALL life forms are experiencing on this planet. Placing blame on others only promotes negativity and confusion. Embrace the feeling hopelessness and acknowledge it's presence...
THEN, REACH OUT TO OTHERS with LOVE and BRIGHTNESS. For LOVE, LIGHT and the feeling of TOUCH will be our GUIDES toward inner harmony and resolution.


Mare's Name is
PINK ROSE


Little Pink Rose has paid her dues! No longer a Canadian Premarin mare! She's free to live the rest of her life on pasture and graze-will never again be in constant state of pregnancy; to make US Pharmaceutical companies rich. I recently sponsored her thru Pegasus Foundation.

HEY!!!

Click
to learn
about
GLOBAL WARMING!!!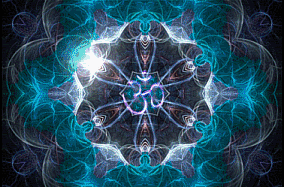 Joined
Jul 12, 2006
Activist Aspirations
Enthusiastic
Here for
Meeting Friends, Support a Cause
Group Host of
none yet
Groups
(AGR) A Green Road, Abolish Animal Abuse, Activists Against Factory Farming, Buddhism, Demanding Tougher Penalties for Animal Abuse!, Gaia: The Earth Force United Coalition., Greenpeace, Highly Sensitive People, Jane Goodall Institute: Race for the Primates, Meditation Station, Peace Activist Center, Reforming Our Democracy!, Until they are Safe - People Against Horse Slaughter, ~*~Let's Get ParaNormal!~*~
Hometown
Prescott, Az.
Homepage
Birthday
April 03, 1944
Languages
English
About Me
atypical, honest, spiritually evolving, advocate for all living things..feel connected with mother earth/father sun and beyond.
Introduce yourself to Susan
Lifestyle
Pets
Cats, Dogs
Activist Aspirations
Enthusiastic
Political Leaning
Liberal
Religions
Buddhist
Eating Habits
Keep it Healthy
Wild Fact About Me
boring....tee hee!
My Philosophy
Do all I can for our earth & her inhabitants.
What Gives Me Hope
Dylan Hicks
If I were Mayor, I'd make the world a better place by
improve underground water supply
What/who changed my life and why
Buddha...taught me how to appreciate living in the moment!
What Bugs Me
apathy
Passions
too many to list
Inspirations
Summer Rae
What Scares Me
closed minds
Favorites
Role Models
Buddha
Quotation
"We Belong to the Earth - the Earth does not Belong to Us."
Interests
humor, Animal rights and environmental activism, Internet, Wildlife, pets, Metaphysical Products, Meditation, Music, Native American Products, Music, Nutrition, Philosophy, Psychology, Ecology, Crystals, Spirituality/Philosophy, Holistic Health
Books

Music
new age, oldies, classis western, native American chanting, all chanting
Movies
Vertigo..Alfred Hitchcok & One Flew Over
TV Shows
Watch little television
Favorite Foods
Mexican...Thai
Favorite Places
outdoors
Can't Live Without
horses!, honesty, spirituality, OPEN SPACE, fresh air
Introduce yourself to Susan
My Butterfly Rewards
Most recent activity (up to 500 gifts shown)
---
I've earned Butterfly Credits