Save an endangered animal - the Okapi:
http://www.thepetitionsite.com/645/731/466/protect-an-unique-animal-the-okapi/
More Petitions:
http://www.thepetitionsite.com/486/602/282/save-zimbabwes-elephants-and-other-wildlife-now/#next_action
Get Ivory/Rhino Trade Banned by Boycotting Ivory Trade Nations
Info on palm oil production:
http://www.ucsusa.org/global_warming/solutions/stop-deforestation/palm-oil-infographic.html
Smile!
Thanks to Jill S. we welcome the first elephants in our reserve. Zebras, Rhinos and Hippos may follow soon. Oh, and let's not forget the birds who play an important role in our ecological balance!
GIRASOL WILDLIFE RESERVE - the first online Giraffe shelter on care 2
under construction
In Memoriam Marius


Carius - his online brother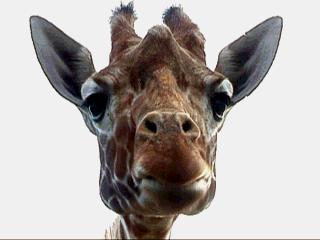 I speak English!
Giraffes
grow up to 19 ft - 5,8 m - tall, can weigh up to 1.7 tons and can run up to 40km/h. Grown up they are approximately six times the size of lions. Usually they are silent and gentle animals. Adult
giraffes
can easily smash a
lion's
head by kicking it with their hind legs, nevertheless it happens that they get attacked . Take your time and watch
this
interesting
45 min
English documentary with Spanish subtitles on lions and giraffes in Tanzania:
http://www.youtube.com/watch?v=d48AycCOFpA
http://www.dailymail.co.uk/news/article-2585783/Final-farewell-The-heartbreaking-moment-
giraffe
-gives-dying-zoo-worker-kiss-goodbye.html
*
from our friend Christeen A.
Girasol Wildlife Reserve abides with Care 2 Code of Conduct
maintained by G.V.Gies, Namibia