http://www.holidays-and-observances.com/animal-holidays.html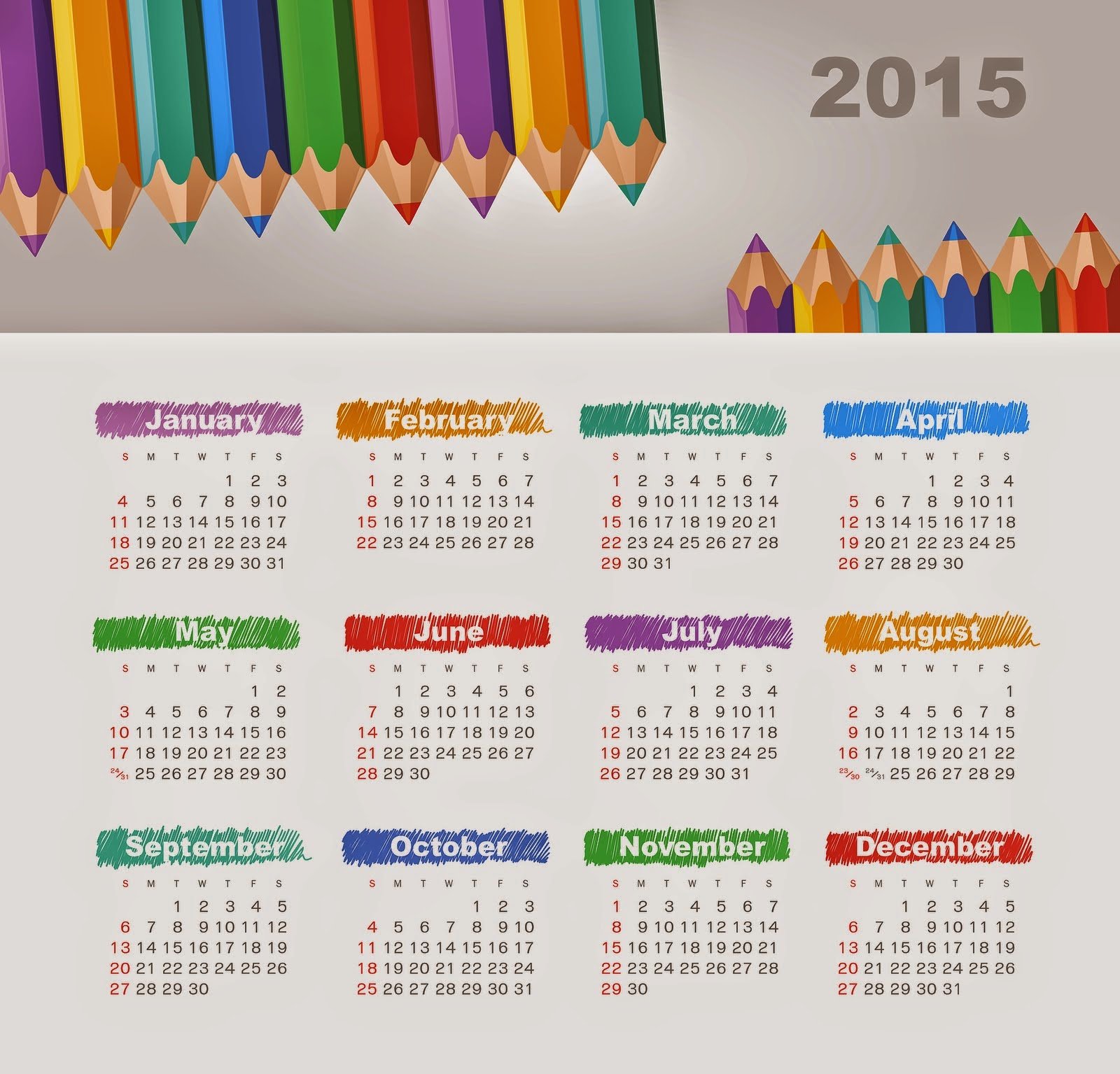 ANIMAL HOLIDAYS / Observances for MAY
May 16 - Endangered Species Day
May 23 - International Turtle Day
May 23 - Sea Turtle Day
May 23 - World Turtle Day - (http://allturtles.com/turtle-species/)
May 28 - Whooping Crane Day
May 29 - Pink Flamingo Day
May 30 - International 'Hug Your Cat' Day
June is "Adopt a 'Shelter Cat' Month"
June 4 - Hug Your Cat Day
June 8 - International Day of Action for Elephants in Zoos
June 10 - National Black Cow Day
June 12 - World Pet Memorial Day
June 14 - World Sea Turtle Day
June 17 thru 23 - Animal Rights Awareness Week
June 20 - Take Your Dog to Work Day
http://www.turtlepuddle.org/kidspage/questions.html
http://www.treehugger.com/natural-sciences/11-critically-endangered-turtle-species.html
Animal Rights Awareness Week - June 17-23, 2015
http://www.networkforanimals.org/
http://www.thevegetariansite.com/ethics_test.htm
http://www.all-creatures.org/blog/animals/institutionalized-animal-cruelty/
Because ALL animals are precious...
Wishing all of my friends here on Care2 a beautiful day... every day!
Each of you are very dear to me.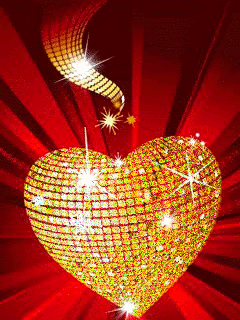 "Bless your 'heart of gold', today and always!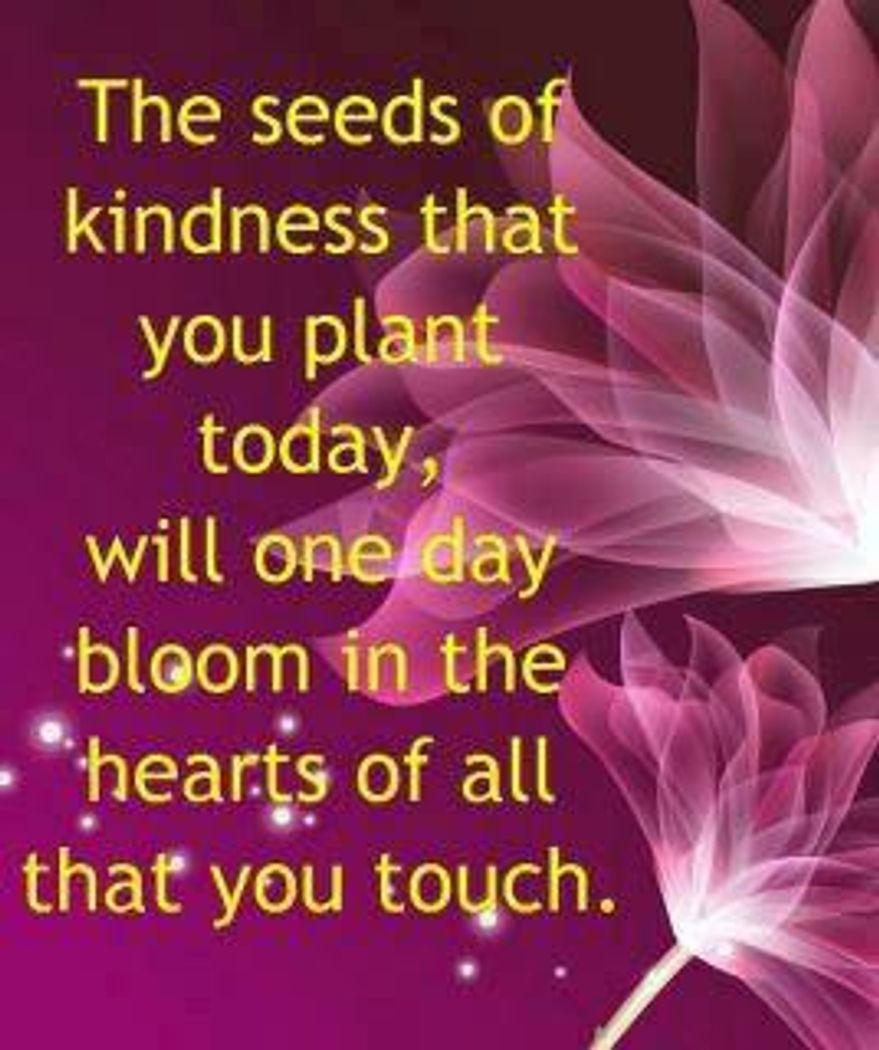 http://www.mkgandhi.org/epigrams/contents.htm
"The greatness of humanity is not in being human, but in being humane." ==Mahatma Gandhi==
"THANK YOU, dear Friends (everyone!) who are SIGNING PETITIONS for our precious ANIMALS and our fragile environment
Bless each and every one of you, from the bottom of my heart!"
RUMORS get around though and some friends do not wish to sign petitions from certain sites... that is your choice. I do understand. However, once reading this site: http://themonstersamongus.com/ - you can decide for yourself ~ as you wish. But, just so you know, the reputable sites have helped immensely and SIGNING PETiTIONS do work. There have been many VICTORIES for our precious animals, over the years. And, there are many different ones on the site below. I use it to keep track of what I've signed because it's very organized.
I share it hoping it may help others as well.
http://animalpetitionsandmore.blogspot.nl
Friends and supporters... I hope while you were visiting my page, you have found something inspirational, educational, and useful!
"PLEASE SIGN the PETiTION for RABBITS on:
http://rabbitcruelty.com/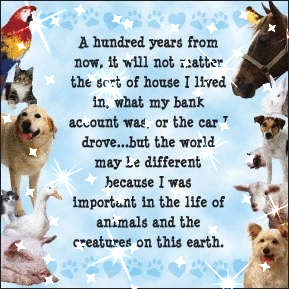 PLEASE take a moment to VIEW this short film (a powerful message) on behalf of our beloved DOGS - from our dear friend, Mel Green (here on Care2) ~ https://www.youtube.com/watch?v=JMs7dkdO4YY ~ THANKS a million!
"We must fight against the spirit of unconscious cruelty with which we treat our animals.
Animals suffer as much as we do. True humanity does not allow us to impose such sufferings on them. It is our duty to make the whole world recognize it.
Until we extend our circle of compassion to all living things, humanity will not find peace."
~Albert Schweitzer~ The Philosophy of Civilization
www.aavs.org - (American Anti-Vivisection Society)
http://aldf.org/ - (www.animalbillofrights.org)
http://www.animalplace.com/links.htm
http://www.animalrightshistory.org/
http://animalsvoice.com/
www.animal-voice.org
www.a-z-animals.com/animals/
www.canadiansealhunt.com
http://www.cryoftheinnocent.com/
http://www.dmoz.org/Society/Issues/Animal_Welfare/Animal_Rights
www.dogsdeservebetter.org - (No more 'chained' dogs)
www.dogfoodadvisor.com
YEARN to LEARN! - http://en.wikipedia.org/wiki/Earth_Day
Dear Friends, IF I have missed your birthday... so sorry. Please forgive me - I am still trying to 'catch up' on my messages here - there are so many...
THANK YOU so much, my dear Friends for all of the birthday wishes you've left for me ~ so sweet and thoughtful ~ I love 'em all!