"To live life with respect to all creation; with Namaste; to make at least one person laugh everyday, then the rest of the day is gravy!"

Port Moody, BC, Canada
female, age 62
single
Speaks: Cat (meow-meow!), Canadian English and some French
Joined





There may be times when we are powerless to prevent injustice, but there must never be a time when we fail to protest. – Elie Wiesel, writer and Nobel laureate (1928–)
"The greatness of a nation and its moral progress can be judged by the way its animals are treated. I hold that the more helpless a creature, the more entitled it is to protection by man from the cruelty of man."
- Mahatma Gandhi, Indian spiritual/political leader
"Unless someone like you cares a whole lot, nothing is going to get better. It's not." - The Lorax- Dr. Seuss (Thanks Cal)
"The brave may not live forever, but the cautious do not live at all."
from the movie "The Princess Diaries"
"Courage is going from failure to failure without losing enthusiasm."
- Winston Churchill
"An error does not become truth by reason of multiplied propagation, nor does truth become error because nobody sees it.
Mahatma Gandhi
An eye for an eye only ends up making the whole world blind.
Mahatma Gandhi
First they ignore you, then they laugh at you, then they fight you, then you win.


Mahatma Gandhi

As human beings, our greatness lies not so much in being able to remake the world - that is the myth of the atomic age - as in being able to remake ourselves.
Mahatma Gandhi
Be the change that you want to see in the world.
Mahatma Gandhi
My life is my message. Mahatma Gandhi

I like your Christ. I do not like your Christians. Your Christians are so unlike your Christ. Mahatma Gandhi
The Earth provides enough to satisfy every man's need but not for every man's greed. Mahatma Gandhi
"For to be free is not merely to cast off one's chains, but to live in a way that respects and enhances the freedom of others" – Nelson Mandela

"We cannot find peace or freedom while sowing the seeds of discord with dishonesty, intolerance, irresponsibility or disrespect."
-- A Wise Man --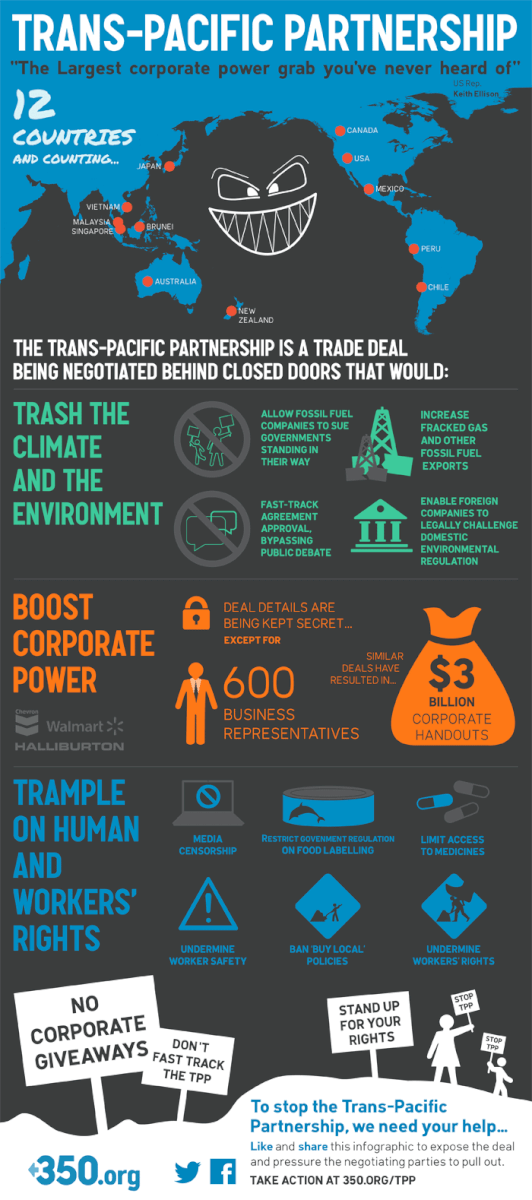 "The Buddha teaches this triple truth to all: A generous heart, kind speech, and a life of service and compassion are the things which renew humanity." ~ Buddha
"Like weeds in a neglected garden,
Its roots remained intact --- inherent in
humanity's darkest weaknesses."
Christian Guy, Centre for Social Justice
Walkfree.org
My grandfather once told me that there are two kinds of people: those who work and those who take the credit. He told me to try to be in the first group; there was less competition there.- Indira Gandhi
"Ever occur to you why some of us can be this concerned with animals suffering? Because Government is not. Why not? Because animals don't vote."
--- Paul Harvey, Commentator
"Time spent with cats is never wasted". Sigmund Freud
First they came . . .
First they came for the communists,
and I didn't speak out because I wasn't a communist.
Then they came for the socialists,
and I didn't speak out because I wasn't a socialist.
Then they came for the trade unionists,
and I didn't speak out because I wasn't a trade unionist.
Then they came for me,
and there was no one left to speak for me. --- Martin Niemöller (1892-1984)
The Prayer of St Francis

Lord, make me a channel of your peace,
Where there is hatred, let me sow love;
Where there is injury, pardon;
Where there is doubt, faith;
Where there is despair, hope;
Where there is darkness, light;
Where there is sadness, joy.

O Divine Master,
grant that I may not so much seek to be consoled, as to console;
to be understood, as to understand;
to be loved, as to love.
For it is in giving that we receive.
It is in pardoning that we are pardoned,
and it is in dying that we are born to Eternal Life.
Amen

'No one is born hating another person because of the color of his skin, or his background, or his religion. People must learn to hate, and if they can learn to hate, they can be taught to love, for love comes more naturally to the human heart than its opposite.'
~ Nelson Mandela
"It is the greatest of mistakes to do nothing because you can only do a little. Do what you can." --- Sydney Smith
"Don't look back. That's not where you're going. Yes, accept things that have happened in the past, but pay attention to where you're going in the future and focus on that because that's your life." ---
Words from Chris Hadfield, Canadian astronaut, current commander of the international space station. 2013
I guess that is why our feet always point forward!
Fear leads to anger. Anger leads to hate. Hate leads to suffering. ~ Yoda
Isn't there enough suffering in the world already?


"During my lifetime I have dedicated myself to the struggle of the African people. I have fought against white domination, and I have fought against black domination. I have cherished the ideal of a democratic and free society in which all persons live together in harmony and with equal opportunities. It is an ideal which I hope to live for and to achieve. But if needs be, it is an ideal for which I am prepared to die."
Nelson Mandela 20/04/64
Rivonia Trial
"Study nature, love nature, stay close to nature. It will never fail you."
Frank Lloyd Wright

This is me!

A Catès Prayer
Now I lay me down to sleep,

I pray this cushy life to keep,
I pray for toys that look like mice,
And sofa cushions, soft and nice.
I pray for gourmet kitty snacks,
And someone nice to stroke my back,
For windowsills all warm and bright,
For shadows to explore at night.
I pray I'll always stay real cool
And keep the secret feline rule -
To NEVER tell a human that...

The world is really ruled by CATS!
"I believe cats to be spirits come to earth. A cat, I am sure, could walk on a cloud without coming through."
Jules Verne
War does not determine who is right - only who is left." --- Bertrand Russell
"As we express our gratitude, we must never forget that the highest appreciation is not to utter words, but to live by them."
--- John F Kennedy, Jr
"Buddy, can I tell you a secret?"





"In this life we cannot do great things. We can only do small things with great love." Mother Teresa


"My Jihad is: Don't hate . . . educate." --- Abdessalam Diab


"The purpose of life is not to be happy. It is to be useful, to be honourable, to be compassionate, to have it make some difference that you have lived and lived well." ---
Ralph Waldo Emerson
Always climb to the top of the tallest tree. There's further to fall but there's more to see. --- Unknown
"We must learn to live together as brothers or we are going to perish together as fools." Martin Luther King, Jr
"Everyone thinks of changing the world, but no one thinks of changing himself." ---
Leo Nikolaevich Tolstoy
I say there is a time to change the world, and a time to change the self. May we have the wisdom to know the difference.
God grant me the serenity to accept the things I cannot change; the courage to change the things I can; and the wisdom to know the difference.
"The fact that man knows right from wrong proves his intellectual superiority to the other creatures; but the fact that he can do wrong proves his moral inferiority to any creatures that cannot."
Mark Twain
Human Rights Watch believes that international standards of human rights apply to all people equally and is dedicated to protecting the human rights of people around the world.
"All that is needed for the forces of evil to triumph is for enough good men to do nothing." Edmund Burke, Brittish political philosopher
Pe'Sla, another piece of the jigsaw puzzle that is life is put in its rightful and true place! When we honour one, we honour all. Namasté
Before our white brothers arrived to make us civilized men,
we didn't have any kind of prison. Because of this, we had no delinquents.
Without a prison, there can be no delinquents.
We had no locks nor keys and therefore among us there were no thieves.
When someone was so poor that he couldn't afford a horse, a tent or a blanket,
he would, in that case, receive it all as a gift.
We were too uncivilized to give great importance to private property.
We didn't know any kind of money and consequently, the value of a human being
was not determined by his wealth.
We had no written laws laid down, no lawyers, no politicians,
therefore we were not able to cheat and swindle one another.
We were really in bad shape before the white men arrived and I don't know
how to explain how we were able to manage without these fundamental things
that (so they tell us) are so necessary for a civilized society.
John (Fire) Lame Deer
Sioux Lakota - 1903-1976
Someone who gives me hope for the future . . .
Vanis Buckholz, 10 year old recycling entrepreneur
http://www.care2.com/causes/10-year-olds-recycling-business-hailed-by-city-leaders.html#comment-4622613
"The robbed man that smiles, steals something from the thief."
- William Shakespeare
Actually, the above Shakespearean quote reminds me of another story that I once heard and think is so true in its moral lesson.
A well known South American golfer won a big tournament in South America. When the news of this was broadcast, he received a plea for help from a woman. She said that her only child had cancer and needed life-saving medical treatment but she could not afford it. She wondered if he could help her. The golfer, having lost a child himself could relate to her pain and arranged to give her the money. Some months later while telling another golfer friend about this, was told that this woman did not have a child, never mind a sick child. "She robbed you! She has tried this a number of times." was all the friend could say. "You mean there is no sick child?" the golfer enquired. There was no sick child the friend kept repeating. "She made a fool of you!" The golfer's final reply: "No sick child. That is great news!"
Introduce yourself to Lynn
Home Contact Info
City
Port Moody
State/Province, Country
Bc, Canada
Home Page
Work Contact Info
Organization
City
State/Province, Country
, Canada
Introduce yourself to Lynn
My Butterfly Rewards
Recent Activity
---
I've earned Butterfly Credits