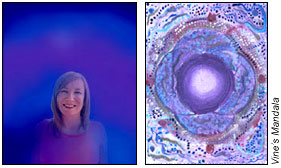 Hello,
My name is
Vine and I am a natural born sensitive
born in Melbourne Australia. I have been working in the spiritual field for over 29 years doing face to face and online readings helping people to come to a greater sense of clarity about their life.
I have been able to provide real proof of life after death and my calling is to demonstrate our real connection to the loving spiritual energy of
'All that Is and Will be'.
My loyal clients come from countries all around the world including the US, UK, Canada, Dubai, Europe, Singapore, New Zealand etc. I service all states and the territory of Australia.
As a Natural Born Medium I have been conversing with Spirit since I was a baby and I was spiritually groomed to learn about the subtleties of spiritual vibrations and have been teaching workshops sharing this guidance.
I am passionate about helping people come to a greater sense of spiritual awareness about the reason why our
real connection to nature and the environment is relevant for the changing times we are now living in.
Everything about the evolvement of my business has been guided to me by Spirit.
I am regularly updating
psychic predictions guided by Spirit
and will be updating my 2012 prophecies soon.
You are most welcome to visit my site to learn more about my work and to book a reading if you feel spirit is guiding you to do so. Our site is being regularly updated with helpful guidance and I will be writing spiritual articles on the Care2 site.
I love the philosophy of making a difference because it matches our own
Spiritual and environmental philosophy
.
Blessings,
Vine