"LadySeastar's mission: always be an advocate for ANIMALS & our amazing, but 'fragile' planet!"

North Hills, CA, USA
female
married, 3 children
Joined Oct 12, 2010






www.EarthMatters.webs.com
www.OurEarthMatters.webs.com - Please feel free to share one or both of these FREE sites ~ they contain the websites that I used to share here on my profile page. All THREE are simple sites I put together to SHARE websites regarding ANIMAL WELFARE and the like.
http://freecauses.webs.com/apps/blog/
HOLIDAYS for ANIMALS!
http://www.holidays-and-observances.com/animal-holidays.html
http://theanimalmuseum.com/for-kids/
www.whatismyspiritanimal.com
http://www.nationaldaycalendar.com/calendar-at-a-glance/
http://animalbillofrights.aldf.org/
http://www.wildglobe.com/resources/timeline.html
http://freecauses.webs.com/apps/blog/
Michelle Gregg / Deonne Dickerson - parents of the 4 year old who fell into Harambe's enclosure. The 17 yr. old gorilla was KILLED to rescue their child.
Charges were not brought against them.
Cecil the Lion was initially wounded with an arrow by Walter Palmer, (American dentist) who is a recreational 'big-game' hunter,
then tracked, and reportedly killed with a rifle approximately 40 hours later on July 1, 2015.
Shot dead because he was considered a 'surplus' animal and then dissected in front of a group of school children at the Copenhagen Zoo on
February 9, 2014.
ALL ANIMALS are precious and matter.
http://www.cultureandanimals.org/pop1.html
http://www.all-creatures.org/blog/animals/institutionalized-animal-cruelty/
"As long as man continues to be the ruthless destroyer of lower living beings he will never know health or peace. For as long as men massacre animals, they will kill each other. Indeed, he who sows the seed of murder and pain cannot reap joy and love." ~Pythagoras
https://www.youtube.com/watch?v=D6zx0Oju8U4
http://www.all-creatures.org/quote.html
China and ALL other countries doing this must be condemned.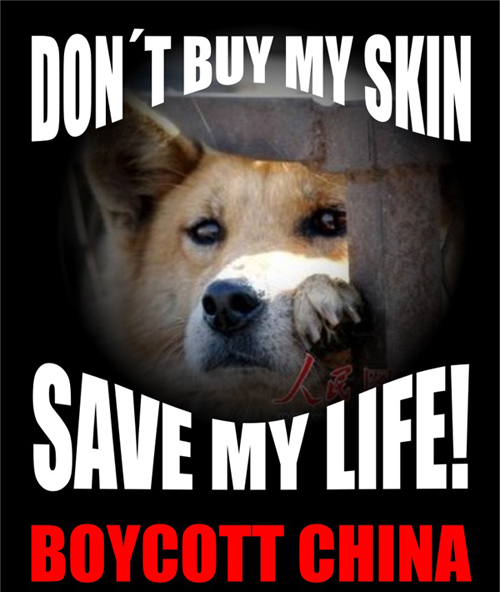 The Reality of Puppy Mills
https://www.youtube.com/watch?v=ZVyFSTYY7zg
Burn in hell, Michael Vick and all who support him... he's NOT sorry for the vile acts he did to the dogs he was fighting and killed. And, as far as I'm concerned, I say, "SHAME on the Pittsburgh Steelers for signing him to their team" - that was beyond despicable... knowing what he did.
"KARMA HAS NO DEADLINES."
Those who hurt and/or abuse animals will get what's coming to them, in due time...
AMEN to that!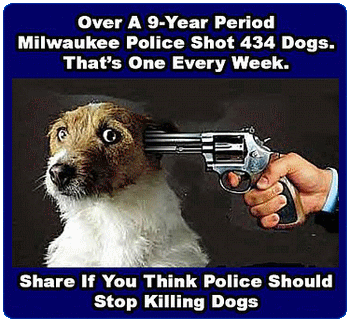 and that's just in Milwaukee, MN, USA - SHAMEFUL!
"A time will come when people understand that the murder of an animal is
just as heinous as the murder of a human being." ~Leonardo di Vinci~
www.nonhumanrights.org
(Documentary) - https://www.youtube.com/watch?v=Be5Zlsbq_-I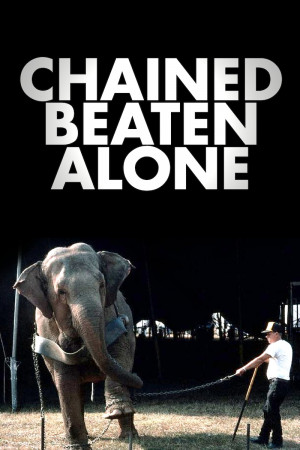 http://www.kenyoung.net/circus.html - a ton of links re: circuses - which I am AGAINST! But, it's a good list for those writing petitions.
http://www.peta.org/blog/dc-mom-files-class-action-suit-against-circus-for-misleading-people/
http://www.palmoilinvestigations.org/
I can only HOPE (and pray) that whatever PETITIONS I am signing are making a POSITIVE difference.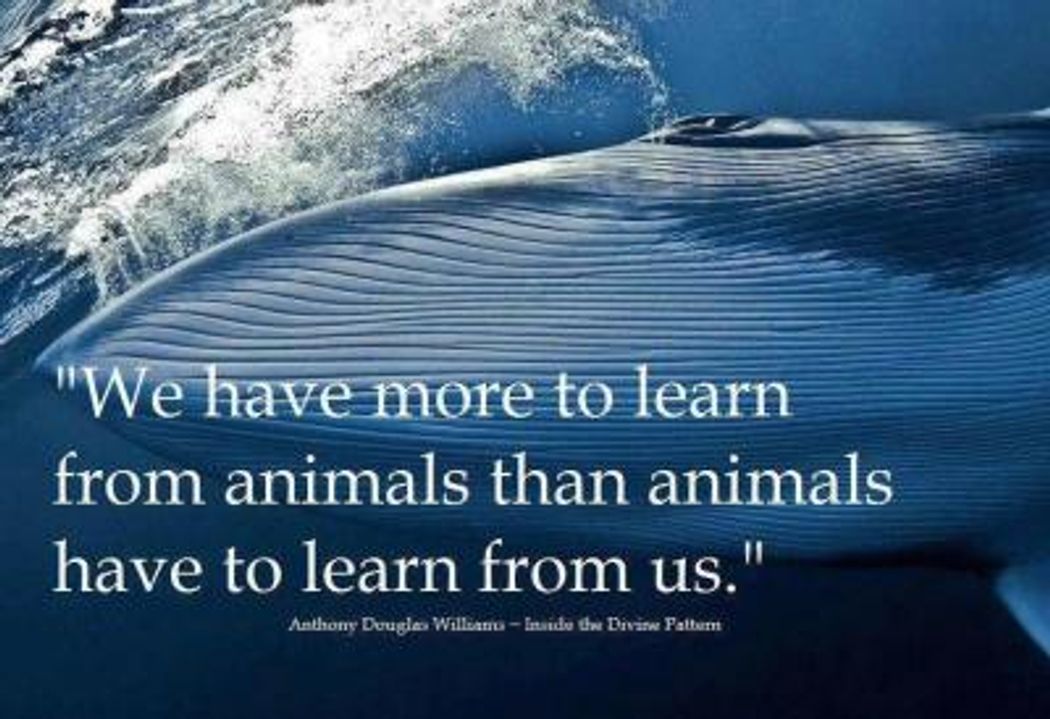 Check out Anneke's site!
http://www.animalpetitionsandmore.blogspot.nl/ - very organized!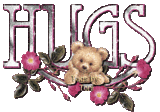 I love my Care2 friends... they have a 'heart of gold" - bless each and every one of them, Lord. Amen.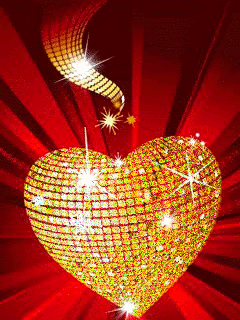 https://rosefirewalker.wordpress.com/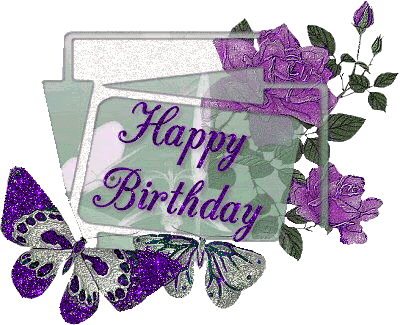 Dear Friends, IF I missed your birthday... please forgive me. Let me share this here, just for YOU!
https://www.ted.com/topics/animals
https://www.ted.com/talks/carl_safina_what_are_animals_thinking_and_feeling?language=en
RUMORS about certain petition sites have been circulating for a few years now and some friends here have made it clear they do not wish to SIGN PETITIONS from particular sites. The following site (
http://themonstersamongus.com/ )
shares its opinions on the sites they feel are without the same integrity as others.
PLEASE SIGN the PETiTION for RABBITS on:
http://rabbitcruelty.com/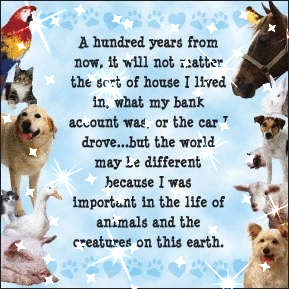 DOG on a CHAIN for TEN years ~ (from: Animal Advocates) https://www.youtube.com/watch?v=FW-IMI7TTRU
"Gift" - https://www.youtube.com/watch?v=JMs7dkdO4YY
The SAD TRUTH behind Animal Shelters
https://www.youtube.com/watch?v=YDs3flPU0ng
https://www.youtube.com/watch?v=b7FMVMmp7KA - Dirty Old Stray
Buy/support 'Fresh and Light' to help shelter cats -
https://catspride.com/
And, remember to CLICK 'free' DAILY on Mimi's site at: http://www.freekibble.com/litter/
http://www.religion-online.org/showarticle.asp?title=1977
PLEASE feel free to SHARE the long list of ANIMAL INFO sites (that I once had on my profile page)
at my 'simple' site:
THANKS a million!
Also, HELP those with ALS.
Check out this great site for the Relationship Compatibility Checklist - another awesome book!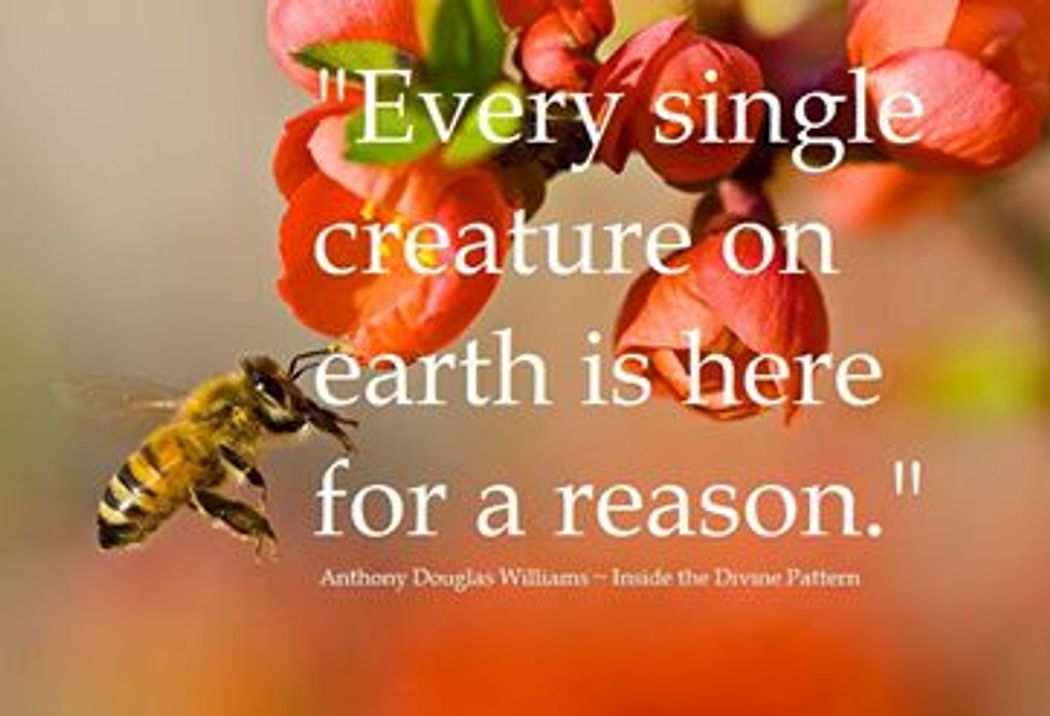 SAVE our BEES and other important pollinating insects!
www.chemtrailplanet.com/
www.earthmatters.webs.com
www.tonerbuyer.com/mylist.html
http://www.abolitionistvegansociety.org/
Care2.com is the first site on Reiner's site
Try it!
www.clicks4charity.webs.com is now on Reiner's site!
(www.reiner-says-green.info)
It's so EASY... just a CLICK on your mouse! DONE in a few minutes!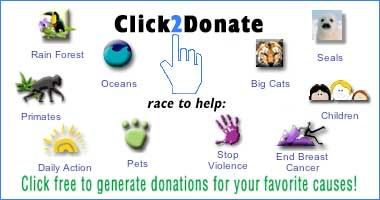 Thank you, my dear friends for the lovely (and funny) graphic/pics/stickers, eCards, your kind words and encouragement, thoughtfulness, endearing support and your friendship
all are beautiful gifts and greatly appreciated more than you'll ever know!
I wish
each and every one of you positive blessings throughout the year. Happy 2018!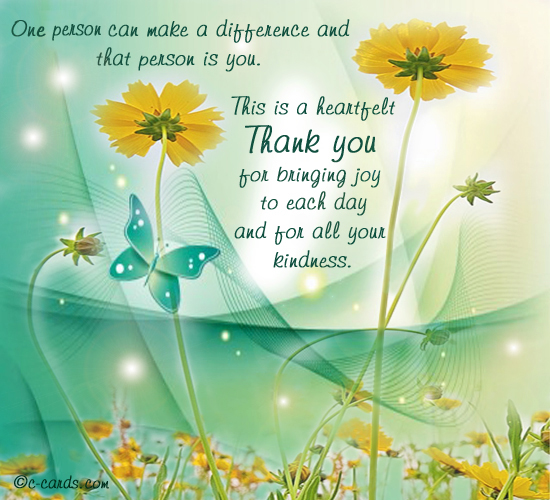 Angel W. sent a message - just a note to let some of Ted's friends know that he had a heart attack and will have double bypass surgery on Monday the 9th. Keep him in your hearts and prayers, if you can. Many thanks. Share with any others that may be interested . TY
Then, she wrote another message to say that TED WILLIAMS has passed away - (April 2018) - so, I leave this post here for those Care2 friends of mine who were also friends with him. To add to this: I just realized that I had inadvertently 'accidently' deleted his profile page (maybe about a week before this happened to him) while going down my friend list to give everyone stars. I can't believe it... now I am unable to put anything on his page - I must put it here on mine. Sadly, I hadn't talked with him for about a month or so due to the two accidents (I 'fell' twice in February) that left me in extreme pain - along with the time to make doctor's appts., etc. - therefore, my heart is deeply saddened.
My heart goes out to the families/friends of those Care2 friends that have pass away over the last few years... my sincere condolences to all. These friends are terribly missed. However, I do feel blessed that they touched our lives the way they did.
Joined
Oct 12, 2010
Activist Aspirations
undeclared
Here for
Meeting Friends, Support a Cause
Group Host of
none yet
Groups
ADD SOME MUSIC TO YOUR DAY*, Animal Advocates, Click 4 A Change, Meditation Station, ORANGUTANS: Men of the Forest
Hometown
Cleveland, OH
Homepage
http://my.care2.com/ladyseastar
Birthday
May 31
Languages

About Me
Wouldn't it be better if others were to say good things about me? I do my best to be KIND (although, that may depend on the "humans" I have to deal with!) I am a voice for animals. I have known to be a force to be reckoned with regarding issues in which anyone were to HURT my children, my pets, ANY animal, (or other children - ie: being bullied) or those I love/care about. Enough said? I really give it a go to be a good human though!
Introduce yourself to Lynn
Lifestyle
Pets
Three DOGS, Feral CATS - I feed many!, Lots of different pets over the years!
Activist Aspirations
Political Leaning
Religions
Christian ~ (Raised "Lutheran")
Eating Habits
Aspiring healthy eater
Wild Fact About Me
My Philosophy
For those good people who show compassion and mercy upon ANIMALS, children/humans, may mercy and compassion be shown upon them.
What Gives Me Hope
The "words" and "positive actions" of compassionate, WISE humans - http://www.all-creatures.org/quote.html
If I were Mayor, I'd make the world a better place by
What/who changed my life and why
What Bugs Me
My List is too long!, Thoughtless Humans, Animal Cruelty, Bullying, Littering (especially cigarette butts)
Passions

Inspirations
People who INVENT things to help others
What Scares Me
ANIMAL CRUELTY, The moral direction of our society!
Favorites
Role Models
Some friends, Some family members, So many from History!, Helen Keller, Jesus Christ, Mother Teresa, Mahatma Gandhi
Quotation
"We must fight against the spirit of unconscious cruelty with which we treat animals. Animals suffer as much as we do. True humanity does not allow us to impose such sufferings on them. It is our duty to make the whole world recognize it. Until we extend our circle of compassion to all living things, humanity will not find peace." Albert Schweitzer, The Philosophy of Civilization
Interests
Beadings / Crafts
Books
So many GOOD ones!
Music
Most genres, but no 'gangsta rap'
Movies
Gorillas in the Mist, The Call of the Wild, White Fang, Madame X, I'll Cry Tomorrow, Spirit: Stallion of the Cimarron, Imitation of Life (1959)
TV Shows
Love a great thriller!, Criminal Minds/ColdCase/Without A Trace, History Channel, Lots of the old sit coms, Law and Order, Discovery Channel
Favorite Foods
Love Veggies / Fruits, Love SALADS
Favorite Places
A resort - in the mountains!, At a CLEAN beach!, Being w/ Mother Nature!, At a cottage - near a lake!, At a cabin - in the woods!, Being in the great outdoors!
Can't Live Without
Clean WATER!, Clean Air!, Productive Goals, Meaning and Purpose, A faithful Spouse, Meaningful Relationships, Supportive Friends!, DREAMS / ASPIRATIONS, My Children/and "pet" kids, SLEEP!, Hope and Faith, Laughter and a Sense of Humor
Introduce yourself to Lynn
My Butterfly Rewards
Most recent activity (up to 500 gifts shown)
---
I've earned Butterfly Credits