http://www.holidays-and-observances.com/animal-holidays.html
ANIMAL HOLIDAYS / Observances for MAY
May 1 - Save the Rhino Day
May 4 - Bird Day
May 4 - International Respect for Chickens Day
May 5 - National Ferret Day (Some calendars said it was in April)
May 8 - National Animal Disaster Preparedness Day
May 10 - International Migratory Bird Day
May 13 - Frog Jumping Day
May 15 - Dinosaur Day - (http://www.rareresource.com/a-z_dinosaurs_list.htm)
May 15 - International Kangaroo Care Awareness Day
May 16 - Endangered Species Day
May 23 - International Turtle Day
May 23 - Sea Turtle Day
May 23 - World Turtle Day - (http://allturtles.com/turtle-species/)
May 28 - Whooping Crane Day
May 29 - Pink Flamingo Day
May 30 - International 'Hug Your Cat' Day
http://www.networkforanimals.org/
http://greatergood.com/petcancerawareness/index.html
http://www.thevegetariansite.com/ethics_test.htm
http://www.all-creatures.org/blog/animals/institutionalized-animal-cruelty/
May 16 - National 'Sea Monkey' Day - (aka: BRINE SHRIMP)
http://mentalfloss.com/article/56755/16-amazing-facts-about-sea-monkeys
Because ALL animals are precious...
Wishing all of my friends here on Care2 a beautiful day... every day!
Please forgive me when you don't hear from me (or as often) ~ I am so behind on the many messages I receive (daily) ~ it's difficult to 'catch up' when I have so much to do in my personal life. However, I am here daily, just only have time for what I must do each day to reach goals here. I appreciate your understanding and patience. I know many here are in the same place. I just wanted all of you to know how much I appreciate each and every one of you. You are all very dear to me. Love and HUGS!
May 10 - Mother's Day ~ make it a HAPPY one!
Positive blessings to all of the awesome Moms out there!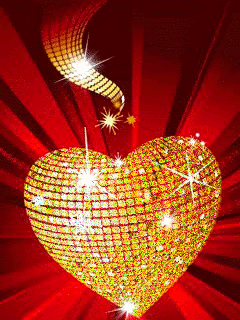 "Bless your 'heart of gold', today and always!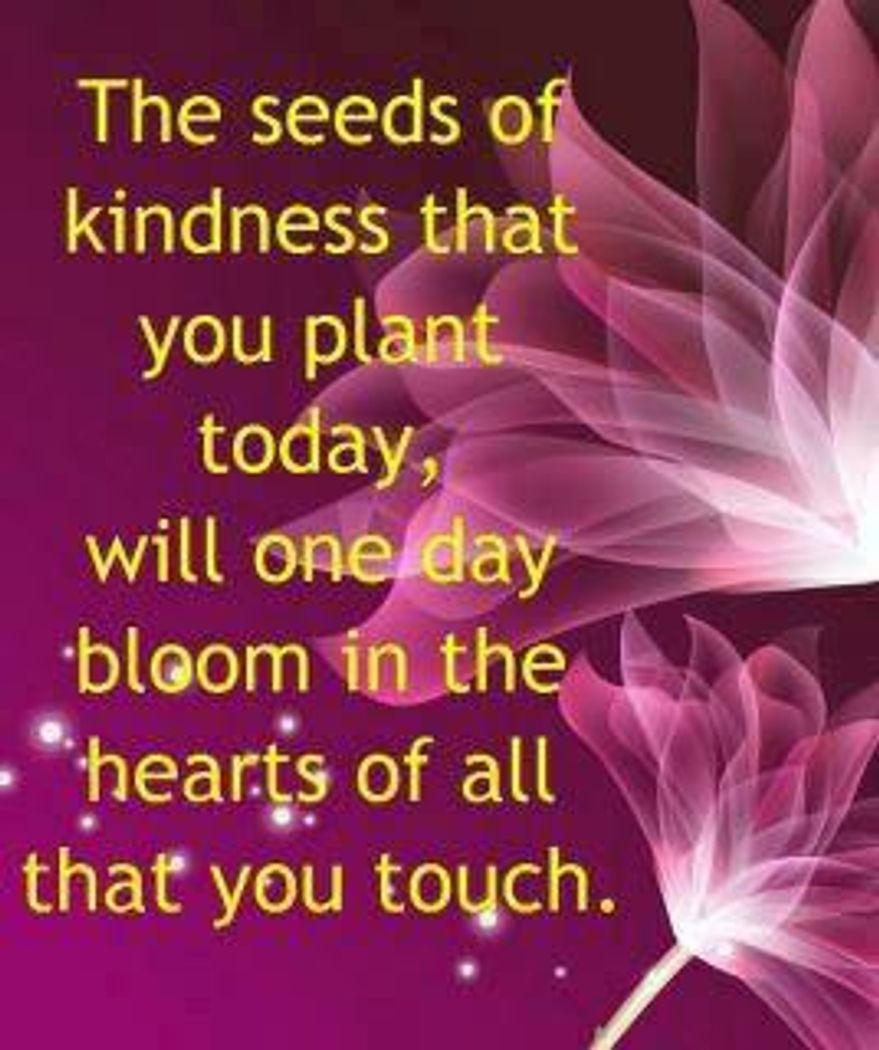 http://www.mkgandhi.org/epigrams/contents.htm
"The greatness of humanity is not in being human, but in being humane." ==Mahatma Gandhi==
https://www.youtube.com/watch?v=t3m7FOXOLbY
http://www.savetherhino.org/rhino_info/species_of_rhino
BOYCOTT AUSTRALIA for shamefully SLAUGHTERING many of its native animals - KANGAROOS, DINGOS, and many more.
http://www.thepetitionsite.com/134/824/521/help-stop-the-killing-of-kangaroos-in-australia/
"THANK YOU, dear Friends (everyone!) who are SIGNING PETITIONS for our precious ANIMALS and our fragile environment
Bless each and every one of you, from the bottom of my heart!"
http://animalpetitionsandmore.blogspot.nl
"PLEASE SIGN the PETiTION for RABBITS on:
http://rabbitcruelty.com/
http://www.thepetitionsite.com/396/962/695/stop-the-killing-of-tame-deer-in-philadelphias-pennypack-park/
March 14th - 'Learn About Butterflies' Day ~ www.thebutterflysite.com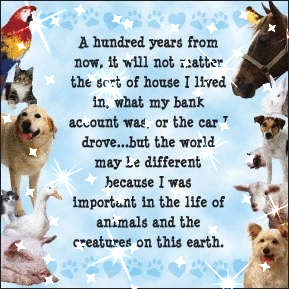 "We must fight against the spirit of unconscious cruelty with which we treat our animals.
Animals suffer as much as we do. True humanity does not allow us to impose such sufferings on them. It is our duty to make the whole world recognize it.
Until we extend our circle of compassion to all living things, humanity will not find peace."
~Albert Schweitzer~ The Philosophy of Civilization
www.aavs.org - (American Anti-Vivisection Society)
http://aldf.org/ - (www.animalbillofrights.org)
http://www.animalplace.com/links.htm
http://www.animalrightshistory.org/
http://animalsvoice.com/
www.animal-voice.org
www.a-z-animals.com/animals/
www.canadiansealhunt.com
http://www.dmoz.org/Society/Issues/Animal_Welfare/Animal_Rights
www.dogsdeservebetter.org - (No more 'chained' dogs)
www.dogfoodadvisor.com
YEARN to LEARN! - http://en.wikipedia.org/wiki/Earth_Day