"Don't Take life So Serious...It Ain't No Way Permanent!"

Raleigh, NC, USA
female, age 116
married
Speaks: raptor, oppossum, owl, dog, english
Joined Aug 17, 2007





I don't collect friends so if ya wanna be be friends with me I have to know you.
True in the'real'world so why not here~right?



We are the voices for the voiceless so please speak out and tell people about puppy mills.

Pet stores that sell dogs & cats most likely come from puppy mills.

Speak out against backyard breeders that oftentimes don't care about the animal's health and will over- breed.
Tell them to adopt and save a dog or cat from hell.

When people
stop
buying from pet stores, backyard breeders, newspapers & flea markets, then the puppy mills, pet stores & backyard breeders, will be forced to stop selling them.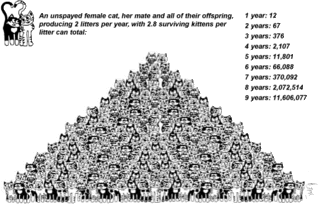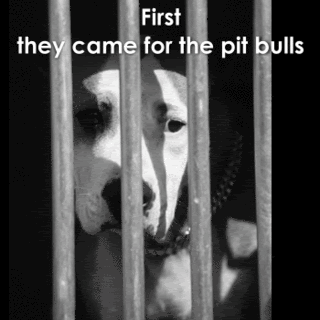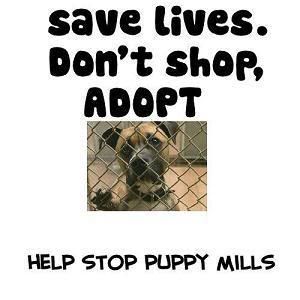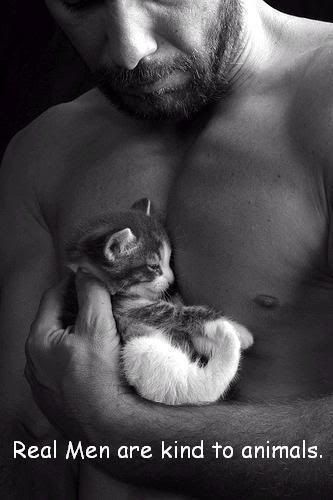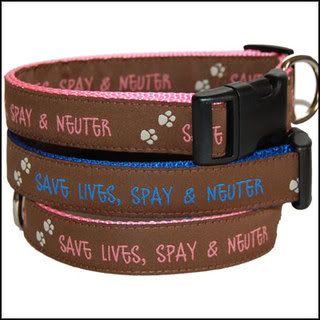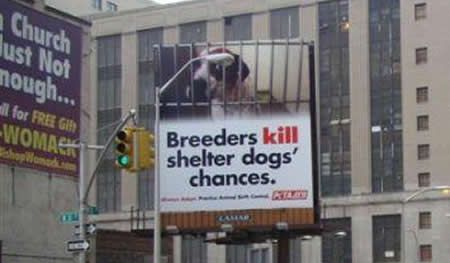 Joined
Aug 17, 2007
Activist Aspirations
Enthusiastic
Here for
Meeting Friends, Support a Cause
Group Host of
Groups
Abolish Animal Abuse, Ask the Vet Techs, Being a Wombat, Best Ever Graphics Collection, Bubble People, CAVE, Care2 Feedback and Suggestions, Cat Lovers, Cat Wuvers, Chaos, Charmed Life, DELETE!? My A**!!!, Defenders of Wildlife, Defenders of the Voiceless more »
Hometown
planet earth
Homepage
Birthday
Feb 08, 1900
Languages
raptor, oppossum, owl, dog, english
About Me
I am an enigma wrapped in a mystery... or is that a mystery wrapped in an enigma?
Introduce yourself to Bijou
Lifestyle
Pets
5 cats &amp, 1 dog
Activist Aspirations
Enthusiastic
Political Leaning
Liberal
Religions
Jewish
Eating Habits
Almost Vegetarian
Wild Fact About Me
Now that would be bragging
My Philosophy
Never try to make a pig fly, it's a waste of your time and it pisses off the pig.
What Gives Me Hope
not a whole lot
If I were Mayor, I'd make the world a better place by
FREE HEALTH CARE FOR EVERYONE!!
ABOLISH PUPPY MILLS!!
What/who changed my life and why
Still waiting
What Bugs Me
ignorance and intolerance, animal abuse, cruelty
Passions
Animal Rescue, Animal Welfare/Rights
Inspirations
Watching wildlife living free
What Scares Me
animal cruelty, religious right, stupidity/apathy/ignorance
Favorites
Role Models
Jane Goodall and Diane Fossey
Quotation
It is better to be thought a fool than to open your mouth and remove all doubt.
Interests
working at the wildlife refuge, hangin'
Books
The Hobbitt, The Lord of The Rings, all the James Herriot books, The Happy Moomins
Music
just too eclectic
Movies
Fantasia
TV Shows
Masterpiece Theater, Shameless, The Kids In The Hall, South Park, Damages
Favorite Foods
most seafood, chocolate egg cream, Spicey Tuna Hand Rolls
Favorite Places
montauk ny, the wildlife refuge where I volunteer, my backyard
Can't Live Without
music, books, my furkids, my ever lovin' nephew, My hubby
Introduce yourself to Bijou
My Butterfly Rewards
Most recent activity (up to 500 gifts shown)
---
I've earned Butterfly Credits