"Helloooooooooooooo .... Help Save RainForest and Plant More More More TREES!!!!"

England, Uk, United Kingdom
male, age 41
single
Speaks: EE_NN_GG_LL_II_SS_HH, GG_EE_RR_MM_AA_NN, WWW.FORESTETHICS.ORG
Joined


Causes: against palmoil industry, VEGANISM, VEGANISM, VEGANISM, ECO-DESIGN, ECO-DESIGN, ECO-DESIGN, ENVIRONMENT, ENVIRONMENT, ENVIRONMENT, Indigenous Peoples Rights, Open Source, Animals with Rights, Freedom of Expression, Rain Forests, Against Factory Farms, Peace & Nonviolenc

Activities: Martial Arts, Backpacking, Camping, cycling, Drawing/Sketching, Gardening, Adventure Travel, Weightlifting, Hot tubbing, Running / Jogging, Photography, Listening to Music, Movie watching, Meditation, Marathons, Massage, Beachcombing, Yoga




My Billboard for Important Updates & some Casual too.
http://www.brotherearth.com/en/top.html
FREE CLICK ONCE A DAY
HELP at BrotherEarth... Help ReFORESTation of the EARTH now...
***STOP the MADNESS*** Stop rampant desertification! & STOP global warming perpetuation! Become a global citizen for the right reasons.
(Not to be confused with BigBrother mentality or Head of State Totalitarianism)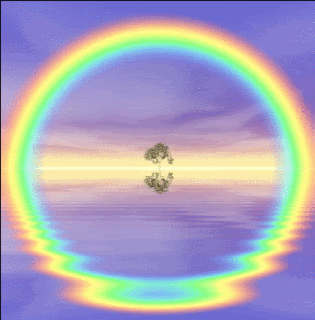 BOOK-MARK ME if you want....
http://my.care2.com/veganism
Can't live without these "things"
^^^^^^^^^^^^^^^^^^^^^^^^^
1) Veganism/freestyle spirituality.
2) Goth or related lifestyle/Brains.
3) Fitness & Exerise/Cycling/muscle.
4) Forests & Woods & Forests & Woods!
5) Linux/GNU/freeSoftware/openSource
6) Freedom/fresh air/personal space.... & more besides! =)


Heed this plz visitors AKA 'would be friends'
A small request >>>
please introduce yourself in some small
way before requesting friend connection.

Thankyou, it is very much prefered!!!!!

but you have to know I often have to put
new friends to Email instead of show on
my profile. Because on Care2 itself I keep only #9 friends at nearly all cost....for purposes of keeping down, people that don't really consititute friends some of whomever they maybe) (((for Practical Reasons AND Sanity Reasons)))
However --as I say above-- some friends, that maybe counted above 9, are considered as possible contacts to write in email instead,
................................AND is more justified that I take this stance, especially now currently that care2 from
APR 2015 is now forcing us to use a SERIOUSLY RUBBISH, an ILL PERFORMING & UNRELIABLE formating system in the Private Messages..
Simply TOO Substandard to use without nervousness about it messing up our messages and hard earnt time & effort put
into them, THIS SUPPOSED NEW FORMATTING SYSTEM IN PM's is actually MEANT to be an improvement BY CARE2, but which
is actually a massive backwards step as things stand...
(like being given 2nd rated downgraded word processing
retro-fit full of annoyances born of the software with no image facility either)... and pretty much like a kick in the head, for anyone who spends care writing their messages to this person or to that, with every chance they might lose that message, especially whilst this thing is in BETA as it appears to be right now.... SIGH.

Ps... The ONLY TRUE redeeming feature of any REAL USE, in the NEW LOOK, is the WIDE BERTH of the text space, THAT makes for a GOOD CHANGE, but Otherwise it's a RUBBISH font changing pain in the ass, and all that entails) but as I say that is the exceptionally ONE FEATURE that I can pick out that I really care about, that care2 got right currently, and whatever else they MIGHT HAVE GOTTEN RIGHT in the new message designset, I'm afraid becomes faded in meaning when they are at RISK and our HARD WORK and patience too that we put in when crafting our messages --- maybe not all the time do we go to great lengths, and that's cool, EASY DOES IT, is sometimes the desired approach to life, and to not be so intense about it all, but.. when a message HAS had time & thought put into it, well then Care2 needs to hear of a few more voices that are **UNIMPRESSED** with the new message system is what.... Yes people, it is quite serious.... as you too may find out if you lose your messages due to no fault of your own, and because care2 hasn't bothered to put in place a decent enough piece of software WITHOUT ALL THE MADDENING GLITCHES.

PLEASE AIR YOUR VIEWS ABOUT NEW FANGLED BACKWARD MESSAGE UTILITY NOW >> NOW >> NOW>> DON'T WAIT !!!!!!!!
(oh but how come I am able to write well on the profile in so much
font and color change, easy, cos its still the old style editing ON OUR PROFILE), but NOT IN PRIVATE MESSAGING ITS NOT, HENCE WHY WE NEED TO MAKE OUR VOICES HEARD TO CARE2 And ***complain please anyone that read this***
Go here:> http://www.care2.com/aboutus/contactus.html

---
Jobs Desired

Work Place

Professions

Job Titles
volunteer, n/a
Skills

Former Employers

Associations

Education
Colleges

Location
Majors

College Grad Yr

Degree
Other Degree
High Schools

Location
High School Grad Yr

Introduce yourself to ForestWald
My Butterfly Rewards
Most recent activity (up to 500 gifts shown)
---
I've earned Butterfly Credits